Lisbon was a transition point in our Verbena adventure. Since July the four of us on Verbena have been traveling on our own. We met up with some past European friends and made some new ones, but all our sailing was the four of us and we hadn't had any out of town guests yet. This was soon to change.
On a larger scale, in the areas where we sailed so far, people mainly live and use their boats in similar ways to how we do back in New England. They day-sail with friends, use it as a traveling vacation home and race. In Northern Europe is rare that you meet people living on their boats for extended periods. Our next ports, beyond Lisbon, would likely be filled with a community of live-aboard people like ourselves.
Highlights of our time in Lisbon were a visit by my parents, Linda and George; meeting up with Carlos, a Workbar colleague who owns coworking spaces in Lisbon; and showing Vera/Ben around a city that both Renee and I love.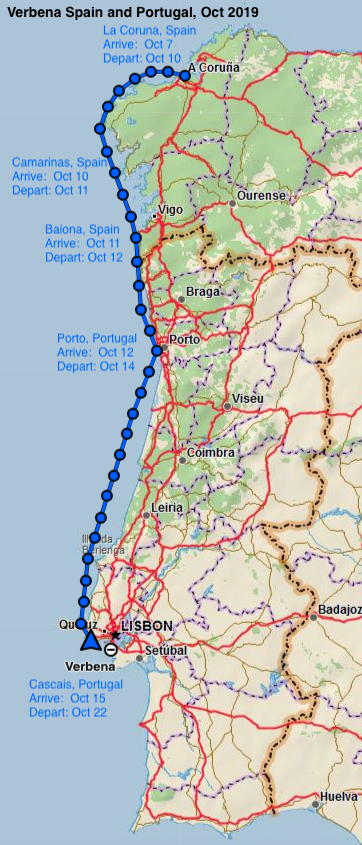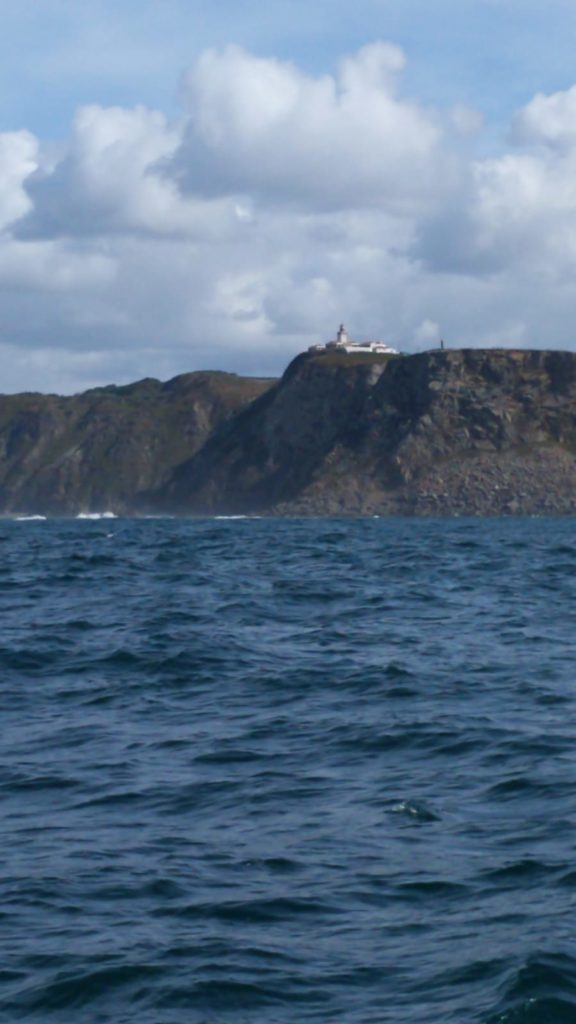 We did an overnight sail for the 150 nm from Porto to Lisbon area. The sail was largely what we call a motorfest as there was no wind coupled with our favorite, rolly seas. As we rounded Cabo da Roca, the western most point of mainland Europe, we could see the hills of Sintra in the distance. Sick of motoring, we set sail for the last 10 miles into Cascais and the Lisbon area.
Lisbon was difficult to visit by boat. There was no space available for us in any of the Lisbon marinas. Instead we found a birth at Cascais marina. Although there is always something special about sailing and docking right in a city center, Cascais worked out very well. The town is a very nice tourist/vacation place 30 to 45 min drive or train ride to Lisbon center. Plus the marina had a good number of services, including a North Sails service center which enabled me to knock a couple more things off my fix-it list.
Our first order of business on arriving was to find a dentist visit for Renee. A filling issue first started in France. It is a tall order to find an English speaking dentist, get a quick appointment and have everything fixed before we head off to a new port.
Enter Carlos.  Carlos and I met a few years back when we were part of the same coworking association, the GWA.  We remained in contact and I was fortunate to visit Carlos a few years back at another industry event hosted in Lisbon.  He has built and runs a number of beautiful coworking spaces called Avila Spaces.  
Carlos did not reveal his methods but he managed to get Renee a choice appointment for the day after we arrived. He met us at the dentist to make sure everything went smooth. In the end a follow-up appointment was needed and a fix was made that is good for hopefully at least another nine months and 20,000 sailing miles. Carlos, we are so thankful for all your help and glad we got to visit with you and your family.
My parents were excited to come visit us and we were excited to see some family. Meeting up in Lisbon turned out to be a great rendezvous point. It kept us on track to make our way through Europe and gave my parents a good excuse to explore the rest of Portugal after our visit.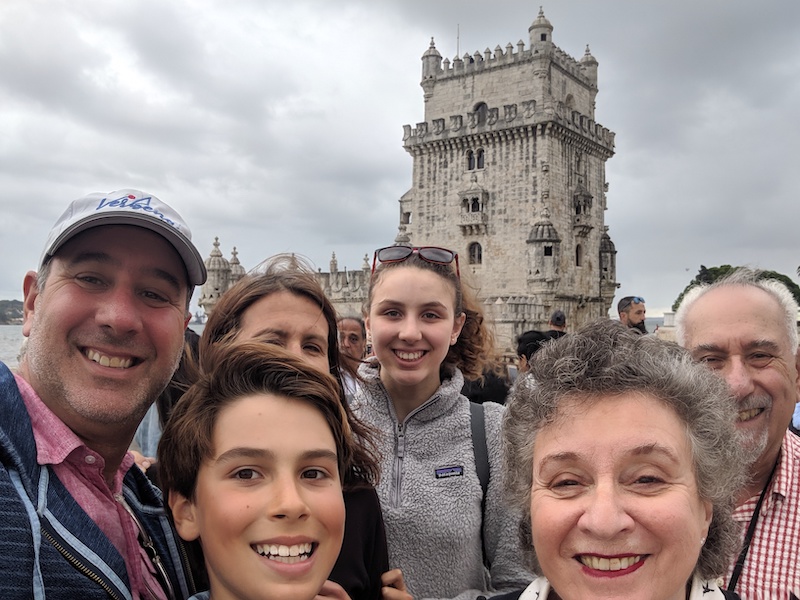 We managed to do a good amount of sightseeing together, sharing meals, an afternoon sail with Carlos as well, and just some good grandma/grandpa time with Vera and Ben. My dad, a renowned Jacobson family handyman, was put to work for an afternoon installing some boat items they brought from the US and helping me troubleshoot various boat quandaries.
The Lisbon stay came to a close with my parents heading off see other parts of Portugal and our friend Scott Dinhofer joining to help us sail to the Canaries. Our transition from European coastal cruiser to tropical ocean voyager was complete.