Guest post written by – Scott Dinhofer
Scott….Scott….. SCOTT!!! I was having a dream and one of the characters turned to me and started calling my name sharply. Turns out that on the boat outside of my dream, Renee was trying to wake me up to get on watch for my 4-6am shift as we sailed Verbena from Cascais Portugal to Lanzarote.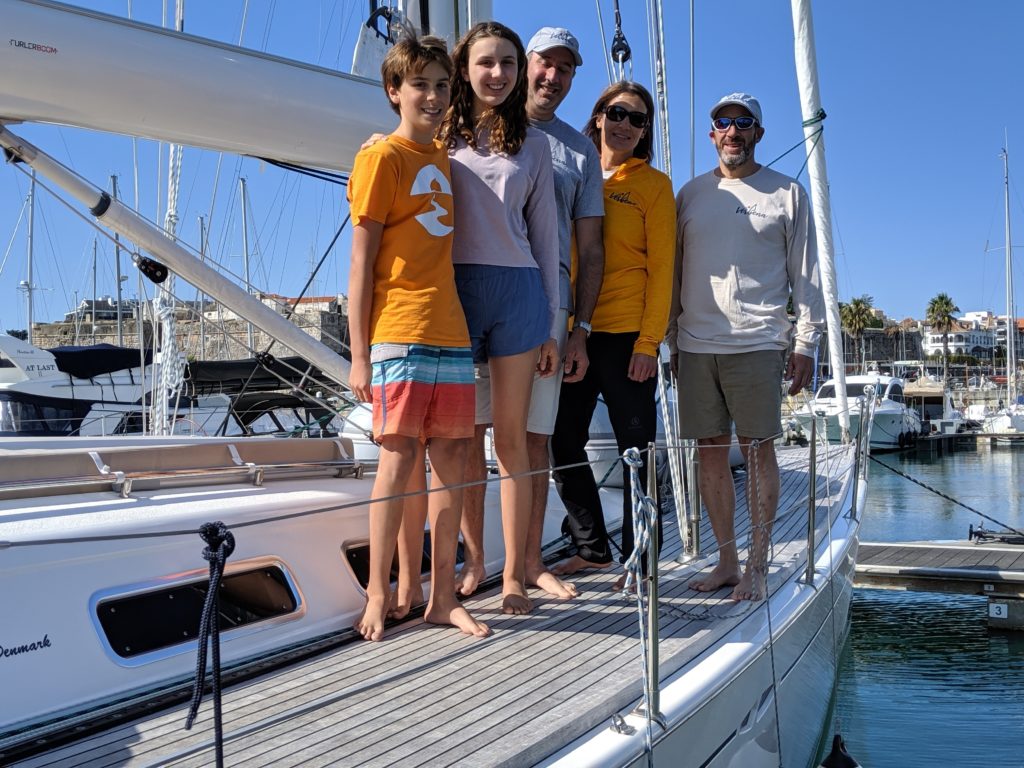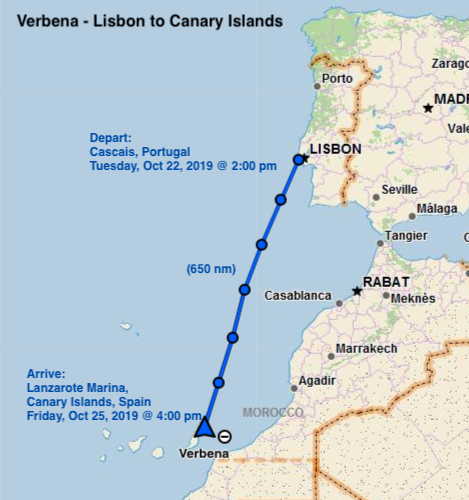 For me, this was the end of my retirement from sailing. After a lifetime of sailing and racing my own boats from a ranger 26 to a J44 including 3 Bermuda races(2 with Bill on board), I hung up my cleats ten years ago and haven't been on a boat since.
A few months ago I got an email from Bill describing an epic family year of cruising from Denmark to Australia and the need for helpful sailing friends to join them on the passages. Not being in a position to take more than a week off from my real life, but also now being an empty nester, I quickly reached out and we agreed I would join the family to sail from Lisbon to Lanzarote(the Canarie Islands off NorthWest Africa). The route wasn't clear as Bill was trying to see if we could get into Rabat, Morocco on depth, and if the wind blew the other way we'd consider a day or so on the Island of Madeira.
I flew into Lisbon, got some rest in my hotel, spent a day and a half touring the city and then joined Bill, Renee, Vera & Ben in Cascais. Had dinner, slept on the boat, Ben was kind enough to share a cabin with Vera and give me his space. Tuesday morning we went about some chores before shoving off. Our plan was to sail to Lanzarote as that seemed the best course given the weather forecast. This is a 620 mile sail (roughly the length of a Bermuda race from the NorthEastern US) in an almost due south heading. Given that Europe and Africa both bend east for the straits of Gibraltar, we would be 200+ miles offshore for most of the trip.
We hoisted sails and soon after breaking away from the shadow of land, speeds built to the low to mid 20s. We reefed the main, which is an incredibly easy process with the boom furling system on Verbena and I was offered the helm. This was just an exhilarating sailing condition, blast reaching in big waves with a stiff but performance-oriented boat, it was if Billscripted this to suck me back into the sport of sailing! Driving the boat downwind in waves we took turns hunting for maximum speeds in the 13 knot range.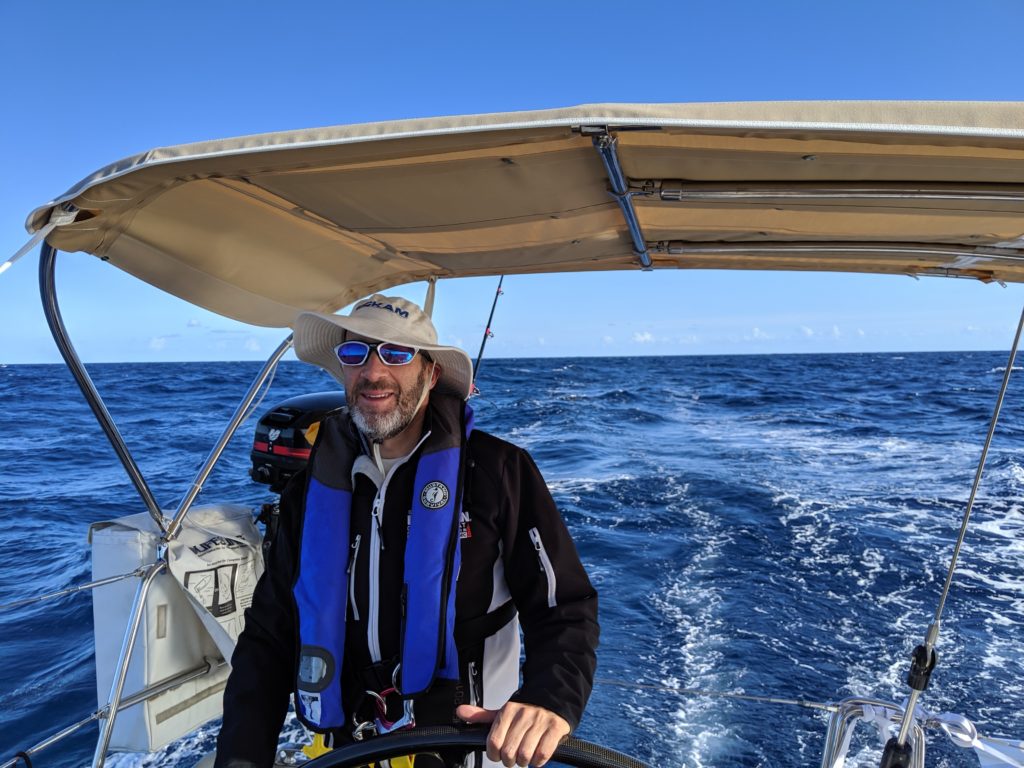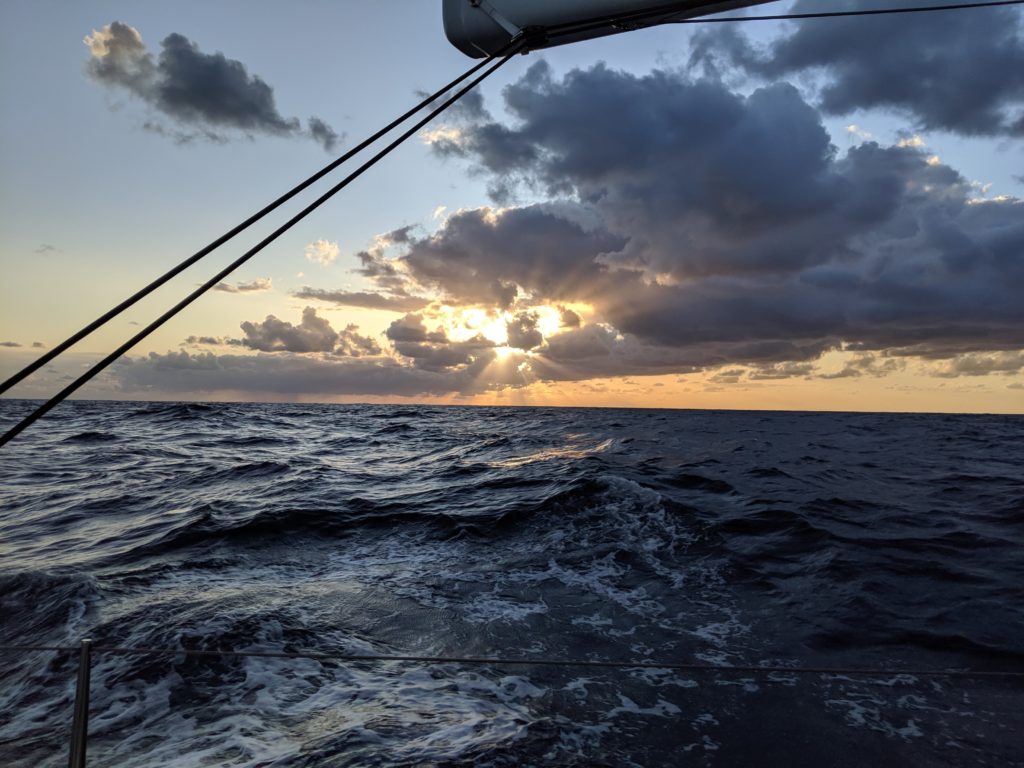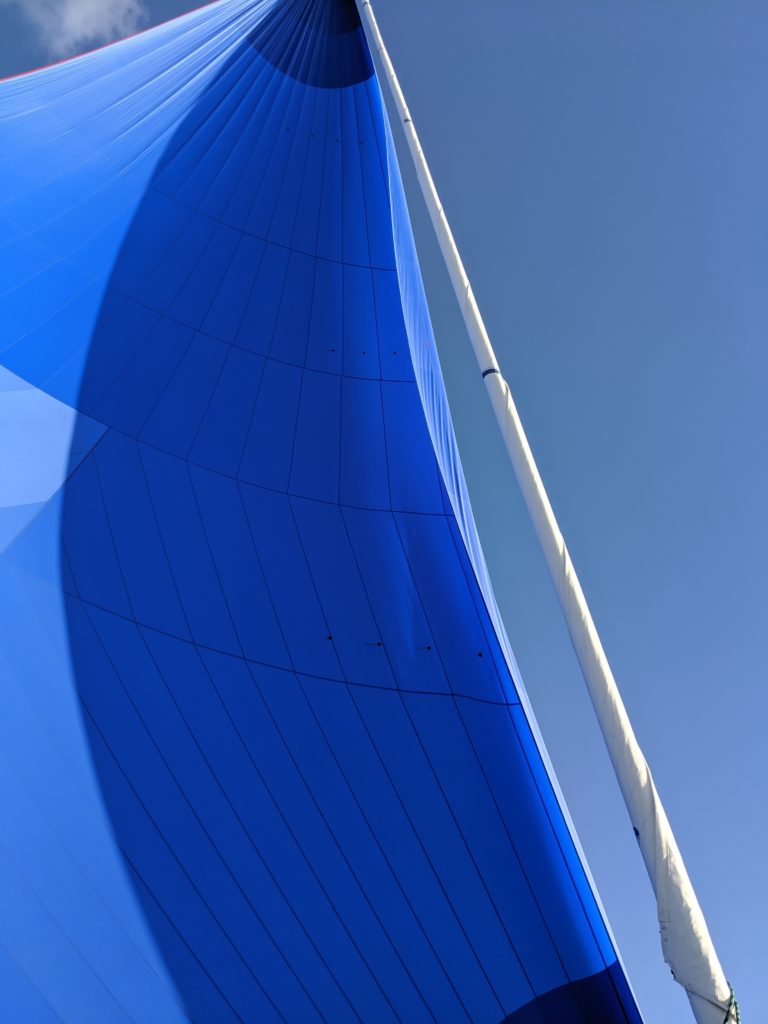 This is essentially what the next three days involved with varying windspeeds in the 20s, teens and at times nothing when a high-pressure ridge passed over us. We had a good watch system going and the autopilot made things easy for us. Aside from looking around for boats visually and on the computers, the primary night activity was staring at the constellations and connecting with the early explorers that sailed these same routes navigating by stars. Aside from a close encounter of a few tenths of a mile with a famous 150 foot race boat in the middle of the night that Bill and I navigated, it was pretty uneventful.
Day time, Ben and Verbena did an experiment using a net to filter water behind the boat when we were roughly 250 miles or more from any point of land. It was fascinating and disturbing to see that in these few minutes of trolling, that we picked up a number of man-made particles that were pollutants in the ocean. This is part of a study they are participating in during their year-long adventure. We also spent some time in lighter winds at a tighter angle that allowed us to hoist the spinnaker and learn the optimal way to set it and to sail it.
As we approached Lanzarote, we came across a small pod of whales which is always exciting. The marina in Lanzarote was full of world cruisers using this island as a staging point for either heading south to the Cape Verde Islands or to cross the Atlantic, again, much as the explorers of another age had done. We met and dined with families from several other boats as Verbena stood out from many boats as she was more performance oriented than most. Thank you, Bill, for sharing the same boat DNA preferences as myself! The first day was rainy and we explored the local area a bit. On day 2, we moved to a quitter marina where Bill and Renee had docked during their adventurous honeymoon sail years ago. Rented a car and drove around the island to see everything from the volcanic National Park to the home of Cesar Manrique, a Lanzarote born artist and architect who is quite famous in Spain. We ended the day with a great dinner before dropping me off at the airport.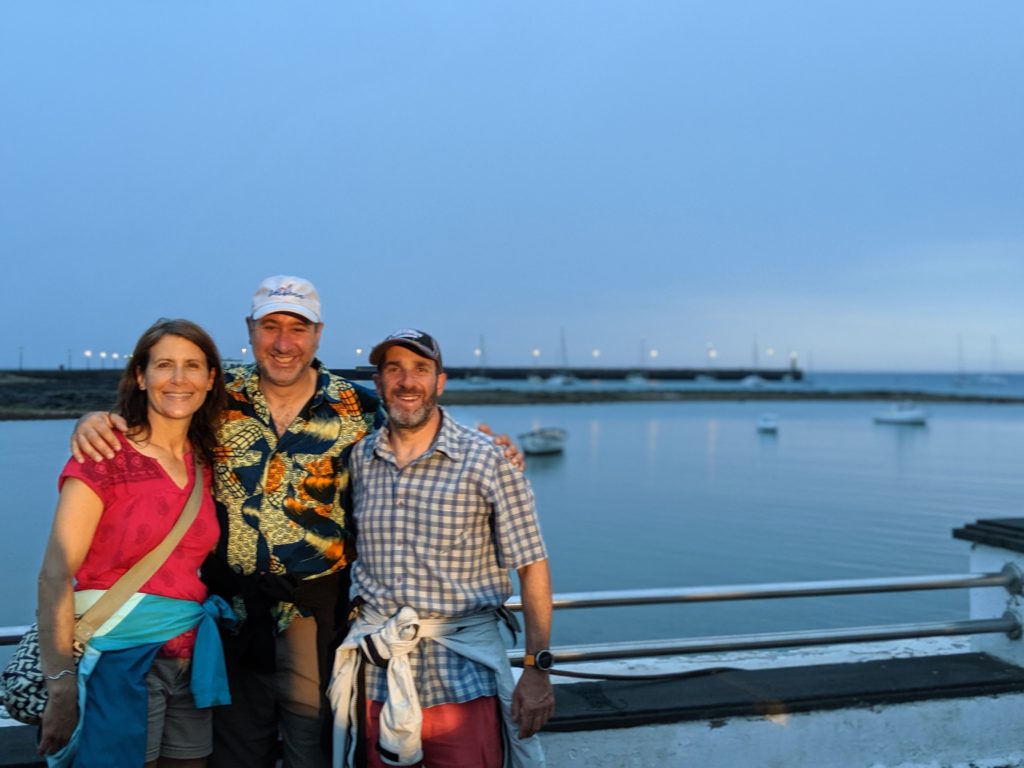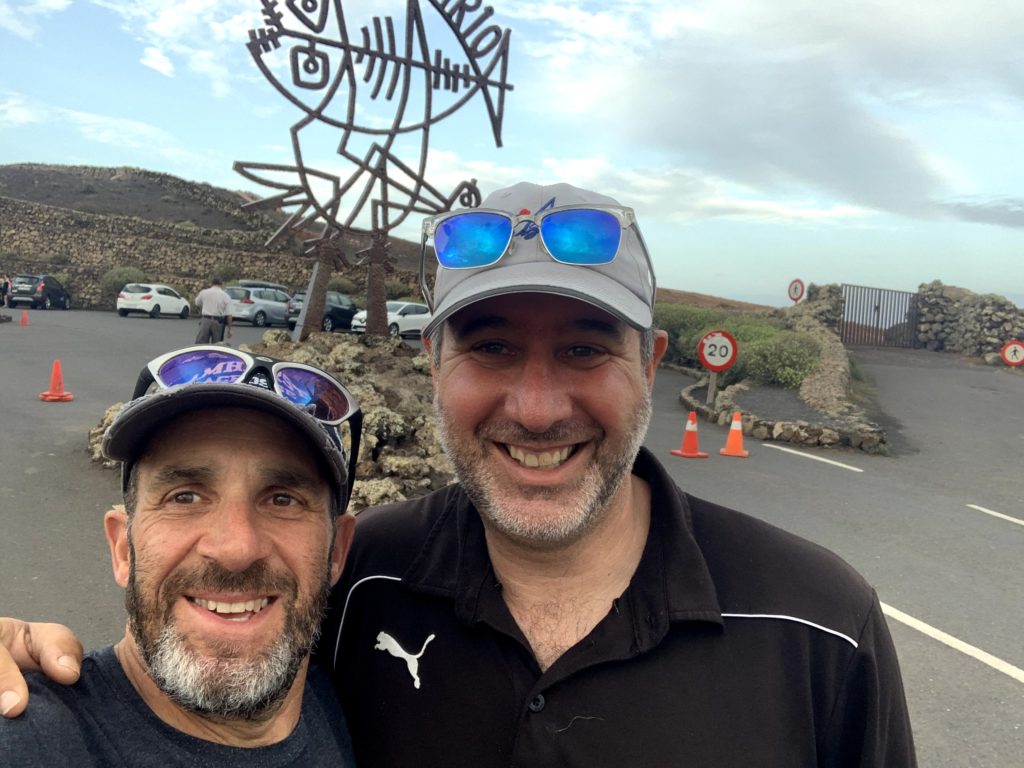 If anyone is on the fence about joining the Jacobson's for a leg of this trip, I can only draw upon the words of Mark Twain – Twenty years from now you will be more disappointed by the things you didn't do than by the ones you did do. So throw off the bowlines. Sail away from the safe harbor. Catch the trade winds in your sails. Explore. Dream. Discover.
Thank you Bill, Renee, Vera & Ben for allowing me to share the experience!