Over last few months, we have been part of French Polynesia going from full, strict, almost military style lockdown to becoming Covid-19 free and effectively back to life before the restrictions – except that the borders remain closed to foreigners. Meanwhile, the borders of all countries west of us – including our intended destination of Australia remain closed. As of now it seems they will likely remain closed until July at the earliest, possibly much longer. Where to go and what to do next has been an endless topic of thought and discussion between ourselves and fellow sailors.
So far we have been opting to remain in French Polynesia and see what happens. Covid free, with plenty of picturesque land and waters to explore, we feel very fortunate. We still have our sights set on being back in Boston by the end of August and are tracking potential options to make this possible. These generally include: continuing on to Australia, shipping the boat back to the US east coast or sailing to Hawaii and then onto the US west coast. We have an added complication in that our visa to be in French Polynesia expires on June 13, three months after we arrived. We feel it is likely this will be extended, but this is another uncertainty at the moment.
Here's what it been like for us in these past weeks as restrictions have eased.
For two weeks we remained under full lockdown at Marina Tania. Compared to Nuku Hiva in the Marquesas, life was much easier. We could freely go to high quality food shops, walk around a bit and connect with others in the marina.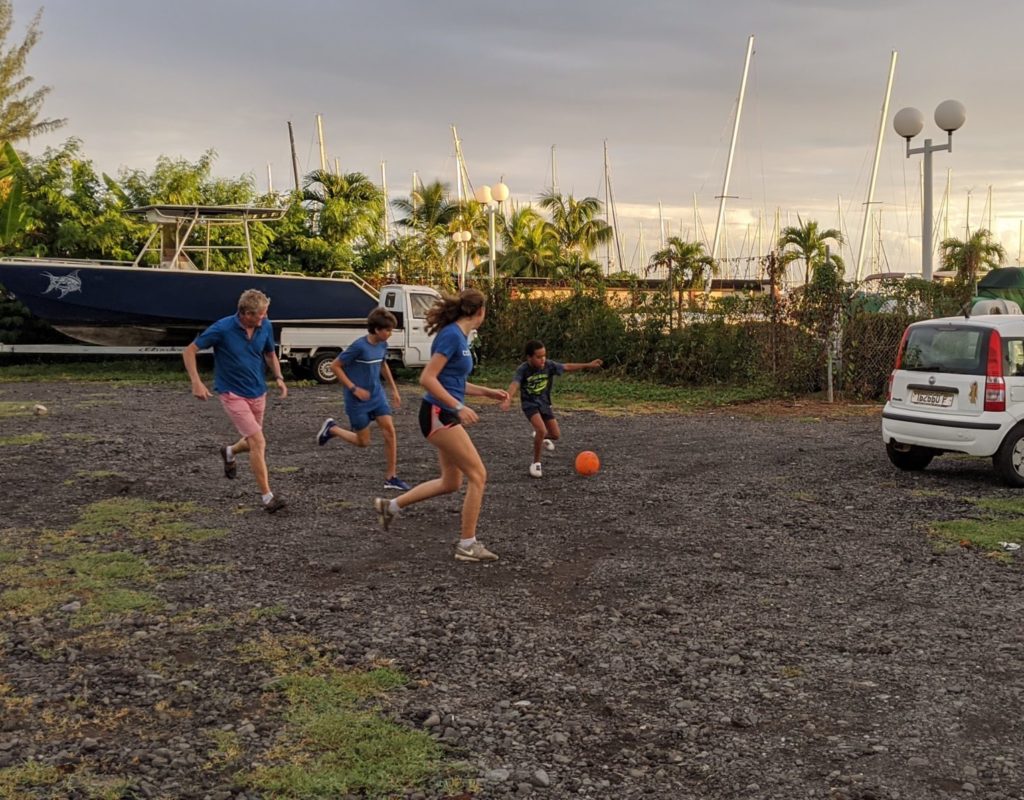 On April 24th, some shops and restaurants opened and you were allowed to go freely move around the island without having to show your "attestation" stating your reason for being out of your home. Mask and social distancing was still the norm. Inter-island movement or any recreational boat movement was still not allowed so we remained at Marina Tania. On April 25, we rented a car and explored the island.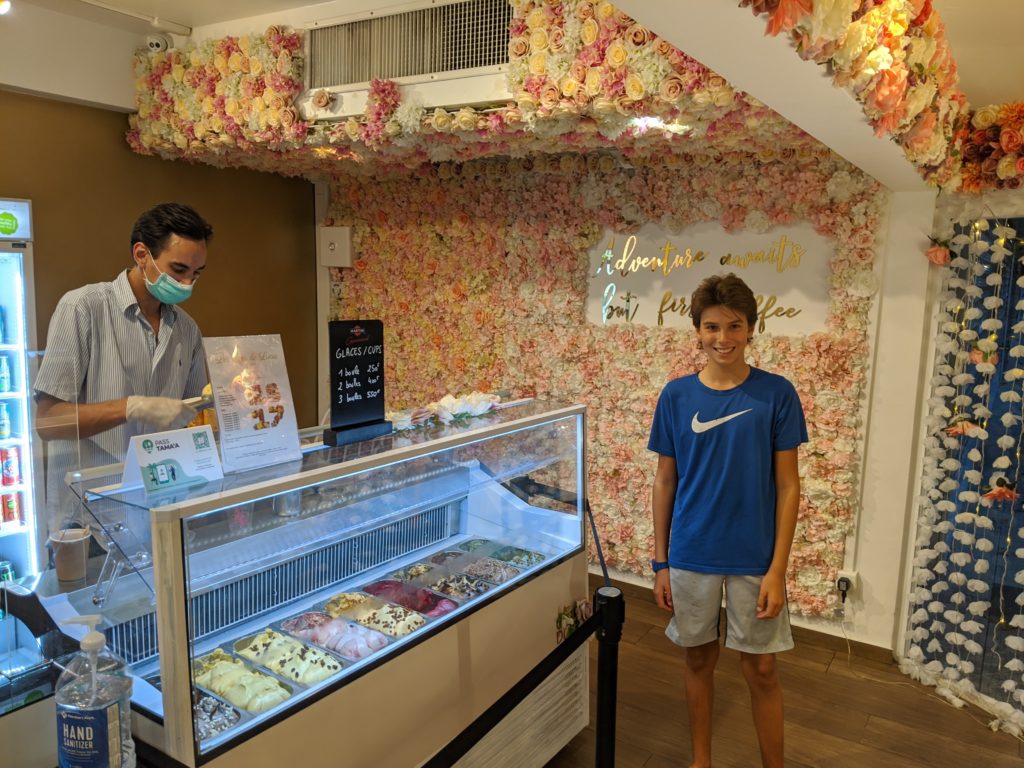 The following week was a big milestone – alcohol restrictions lifted! You could now buy beer and wine, but only a limited quantity of warm beer/wine during day time hours through a curbside drive-in (we had to take our bicycle or a taxi).
On May 1st, after multiple weeks with no new cases in French Polynesia, restrictions eased further. Now people could move from Tahiti to Moorea and boats were allowed to move around the island where they were currently located. We had friends with teenage kids on Moorea, an island 10 miles away. We asked for permission to move there, but were denied and instructed to try back in two weeks. So instead we took a ferry over and visited the island by land. It turned out to be a good thing we were denied because Bill broke a cap on his front tooth and ended up needing to see a dentist in Tahiti.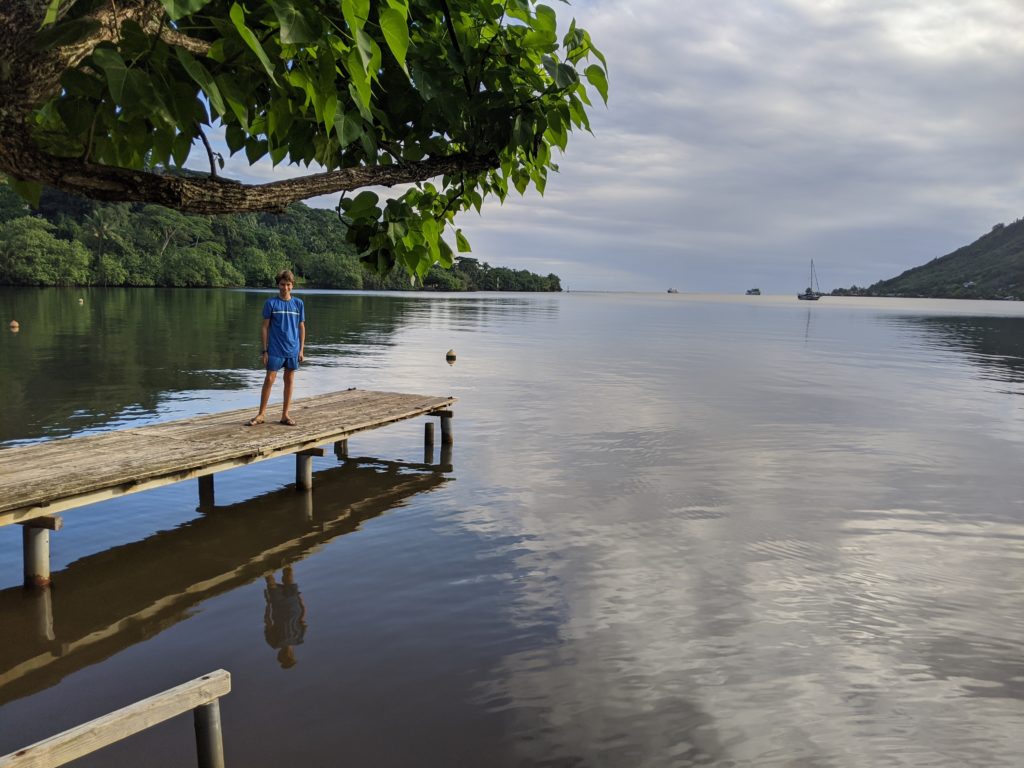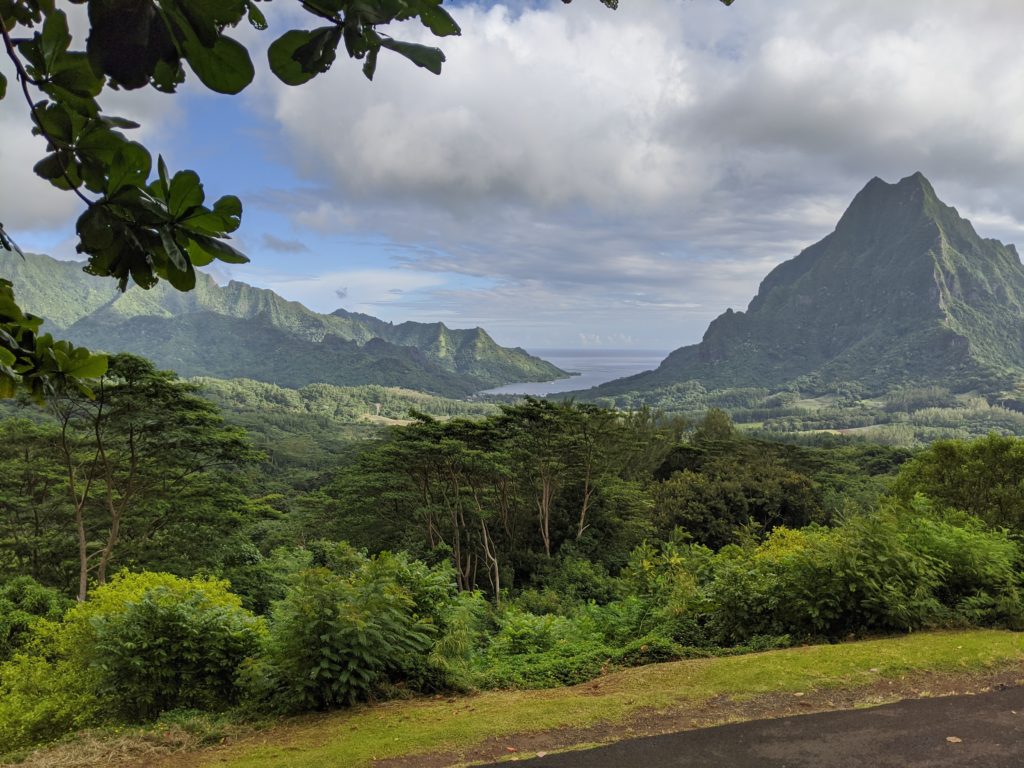 Back on Tahiti we continued to explore and enjoy Tahiti.
A highlight was the Teahupo'o killer waves. This legendary spot has some of the biggest and most dangerous waves in the world. On Monday the 10th the swell was up so it was a good time to visit.
On May 13 the country was declared Covid free! All sixty cases had recovered and there were no new active cases. The nightly curfew was lifted and now boats were able to travel within their archipelago group. In the windward island group, where we are located, boats could now travel between Tahiti and Moorea but no further. Since this is the most populated area with the only international airport, they were being extra careful here.
We were going to leave on the first possible day for Moorea, but Bill re-broke his tooth and had to go back to the dentist. So on Friday May 15th we left Marina Tania and did our first free movement sail to Moorea. It was a beautiful fast reach over to the island that we looked out at for 5 weeks. The anchorage at Opunohu Bay was better than imagined – flat water, protected, a good beach a swim away and many friendly of boats with kids.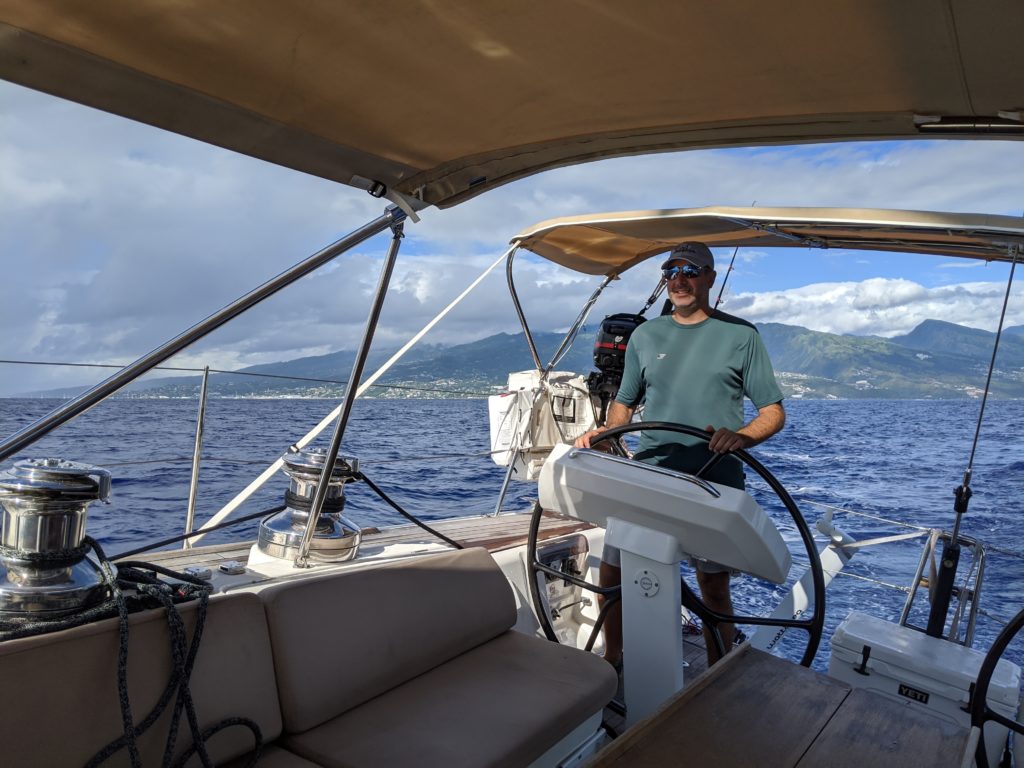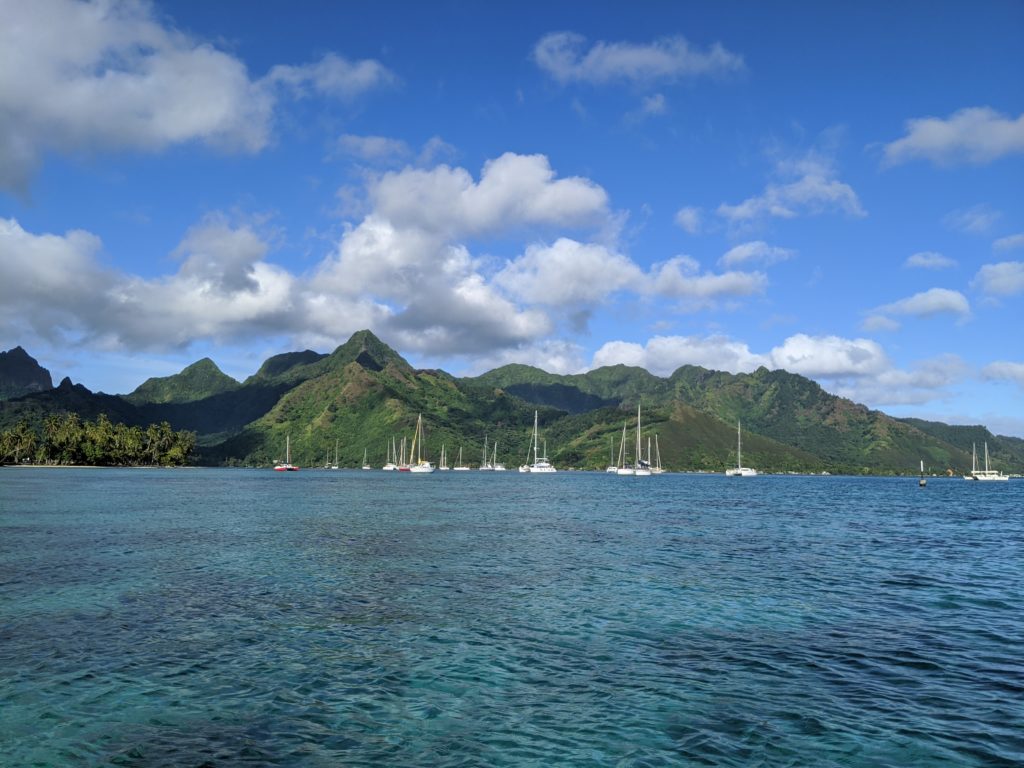 After about 10 days in Moorea we returned to Tahiti to provision and do some boat maintenance – including servicing the main engine to keep it under warranty, fixing a generator exhaust hose leak and replacing our refrigerator sea water pump. We also spent considerable effort devising a gravity feed propane tank fill system so we could refill our propane more easily when we are in the remote Tuamotos islands. We have been finding it very hard to fill our 'blue bottle' camping gas tanks here in French Polynesia and it was time to take matters into our own hands.
Monday the 18th remaining restrictions for people currently in French Polynesia were lifted including inter-island air flight and boat traffic. The country borders remain closed. French Polynesian citizens in France are being repatriated and some workers are being allowed to enter as long as they test covid-19 free before they enter and quarantine for 14 days. Quarantine is either at a government facility or a home with separate room and bathroom plus government monitoring. International flights won't start until July the earliest.
We are now free to sail any part of the countries' 118 islands. This includes the remote atoll islands of the Tuamotos which we largely passed by as we sailed from the Marquesas to Tahiti along with South Pacific destinations we've been talking about for over a year such as Huahine and Bora Bora.
We ended the month of May celebrating Renee's birthday in Tahiti. It was a fun day including a birthday dive.
Next, as soon as the weather is favorable to head 250 nm east we'll make our way to the Tuamotos.