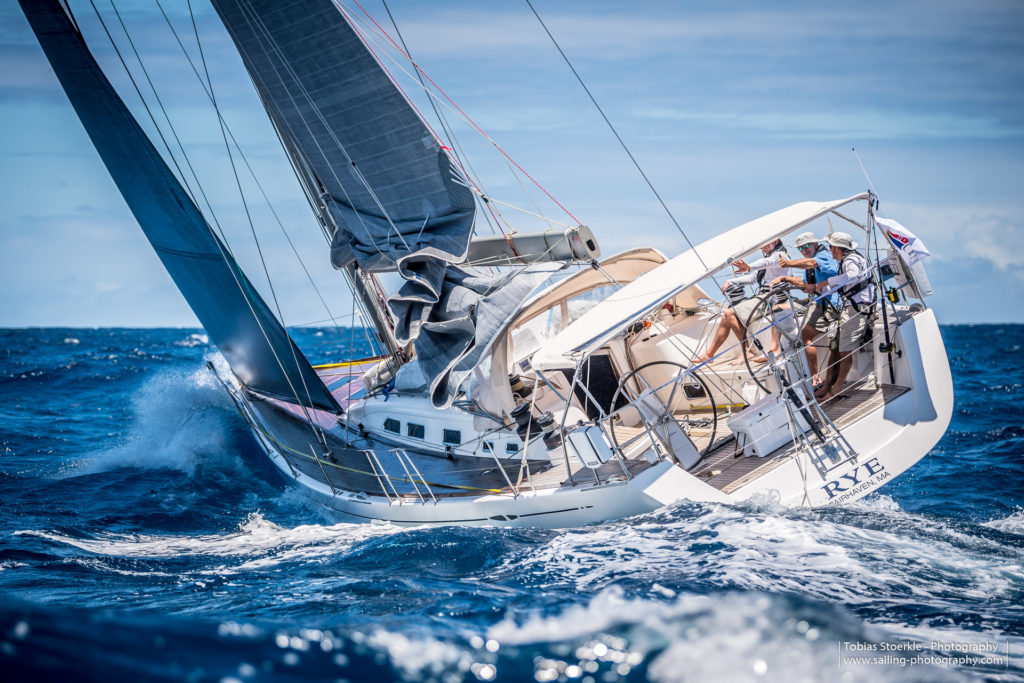 Our year at sea will be aboard an X-55 made by X-Yachts.  The boat is a strong, ocean going boat built by a yard with a 40 year history of building high quality racing and cruising yachts. In 2007 the X-55 was named European Yacht of the Year and in 2019 the updated Xp-55 was named Sail Magazine Best Boat winner.
Key dimensions of our boat are: length 16.7 meters, beam 4.5 meters, depth 2.9 meters. The depth is on the deep side which will be nice for upwind performance, but we'll also have to be careful about what waters we can enter.
I had the fortune to race the IMX-45 Cybele, also made by X-Yachts, in the 2012 Newport to Bermuda race. On this race I was impressed with capabilities, performance, comfort and ascetics of the boat.
I'll save the full story for another post, but in February 2019 we saw a well maintained and lightly used 2007 X-55 located at the X-Yachts facility in Denmark. This was the opportunity to purchase the boat and have the yard that built the boat make some modifications and upgrades in time for us to begin our live aboard voyage.
Here are some photos of the boat as purchased, plus pictures from a sister ship in Denia Spain and a sister ship in Fairhaven, MA. Both of these owners — Siep Jan and Kevin McLaughlin — have beautiful X-55 boats and have been very gracious in sharing their knowledge of the boat with me.
In upcoming posts I'll share the various modifications and updates I've made to our boat in preparation for our voyage.