From Baiona, Spain we started out motoring toward Portugal. Porto was about 60 nm south and forecast was for southerlies 10 to 15 knots going southwest. We started out motoring and were eventually able to sail on a close reach. Highlight of the sail was dolphins following us for miles along the coast. It was quite a show!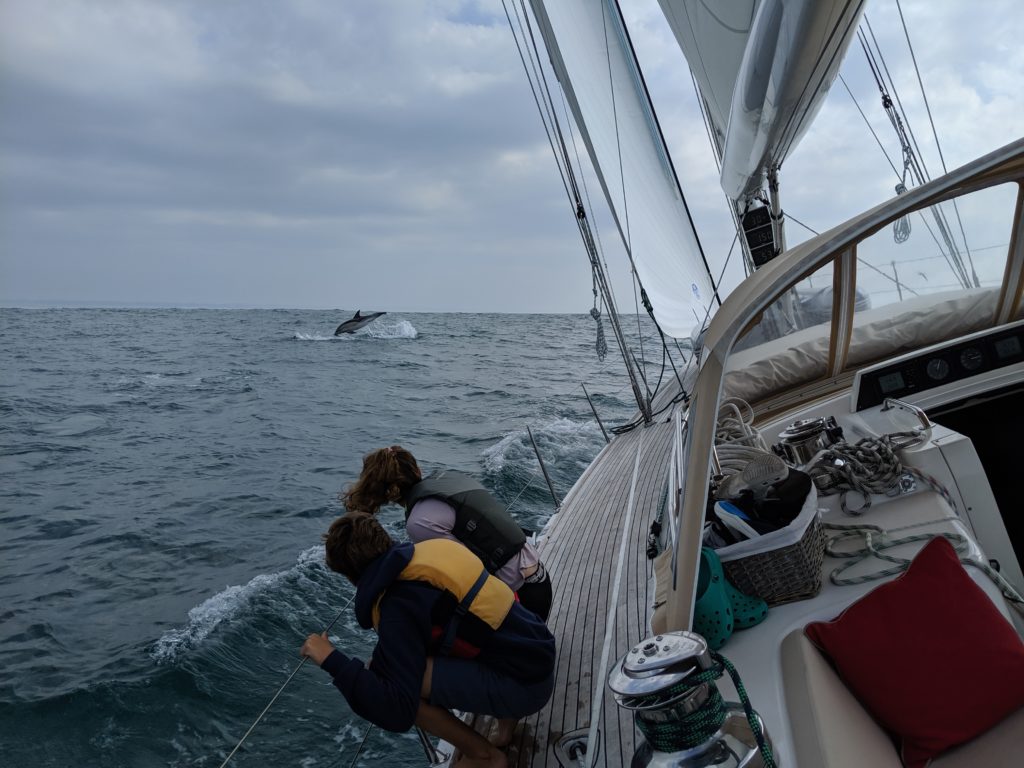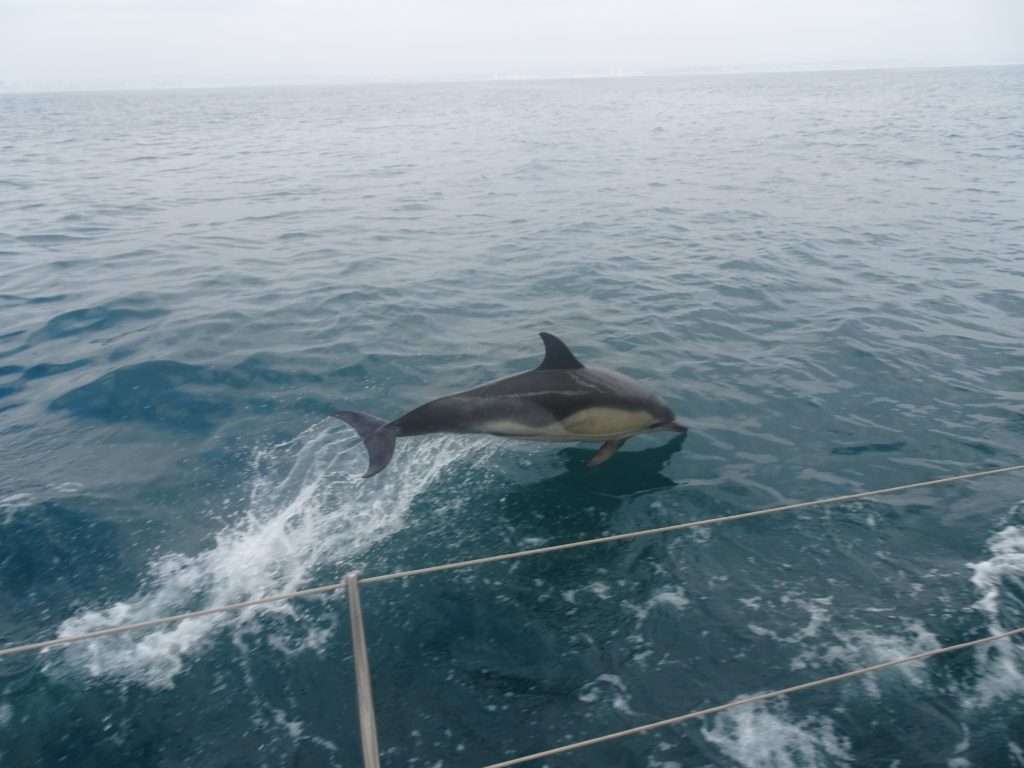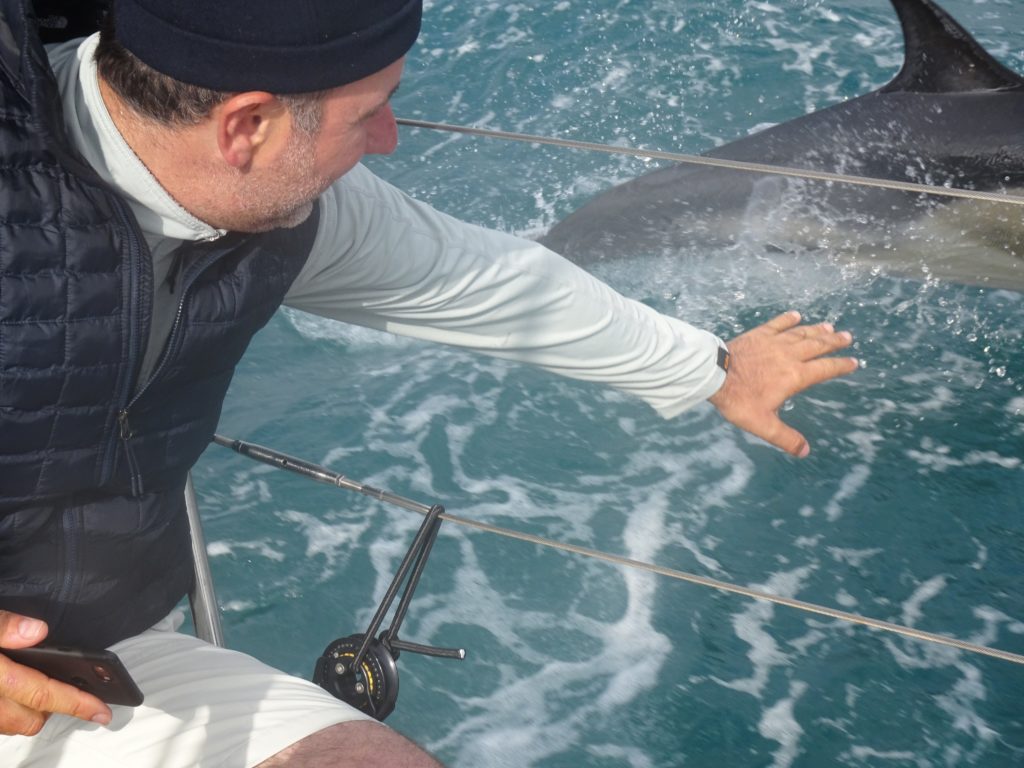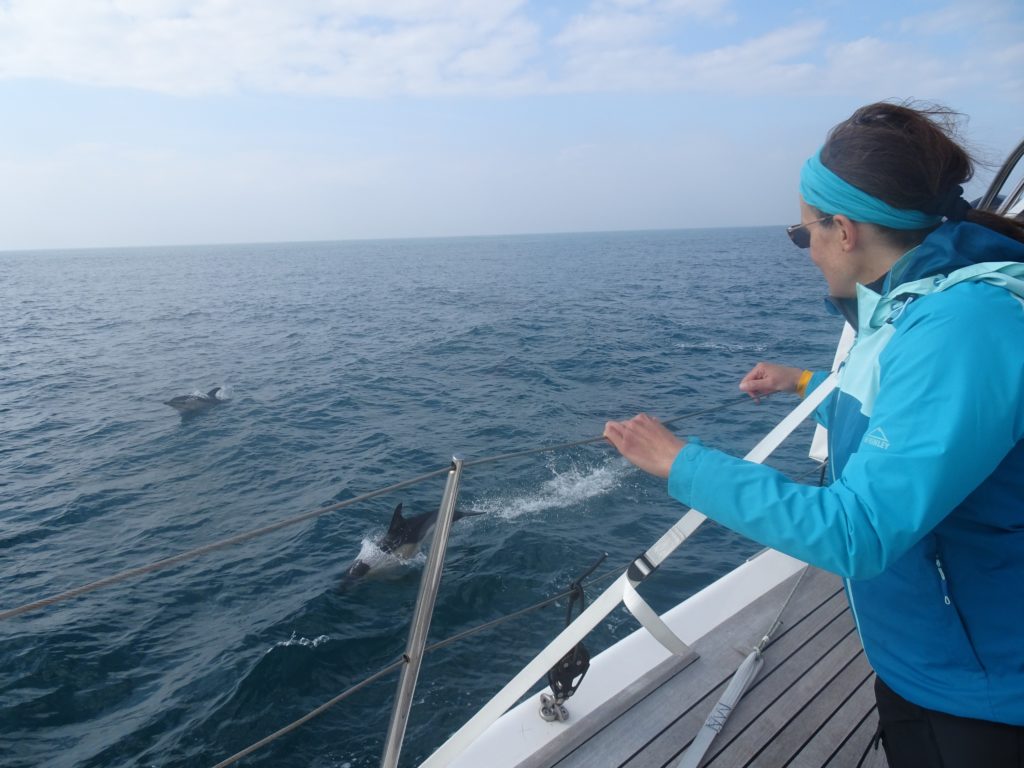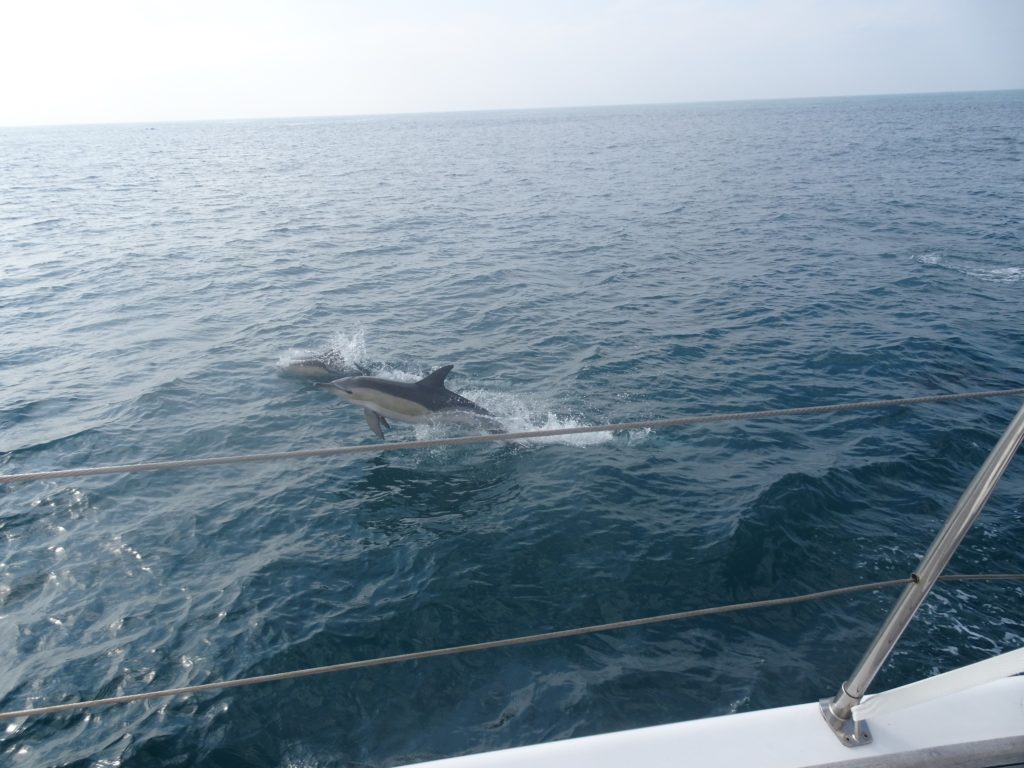 We entered the Douro River to get to the marina and it became shallow. We had a fairly easy tie up at the dock. Douro Marina is a couple of miles down river from Porto but it's a far as we will go with Verbena.
Although it was a rainy day the following day, we headed out to see Porto. We took the water taxi and trolley into town, which we discovered were not really convenient or economical. First stop was the Livraria Lello, a bookstore that was the inspiration for the library in Harry Potter. Although crowded, it had very impressive architecture. Most of the visitors seemed to be in a social media picture taking frenzy.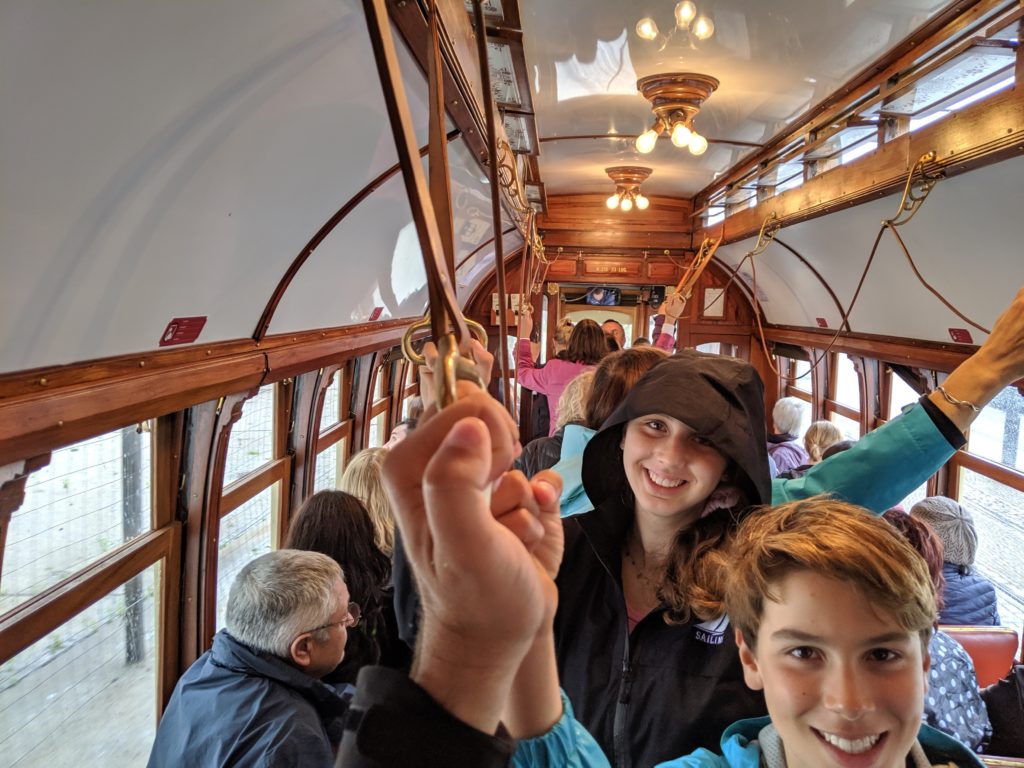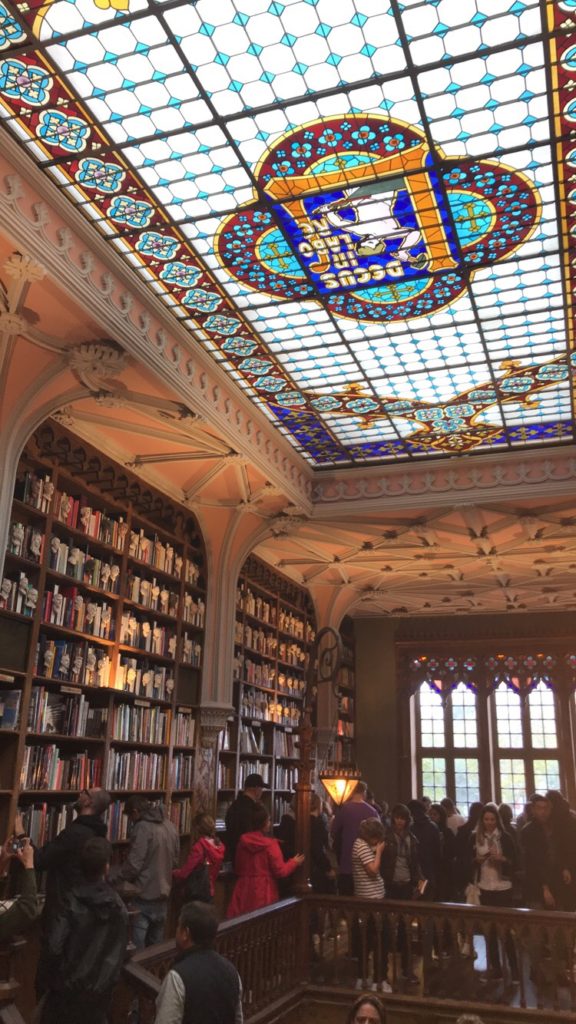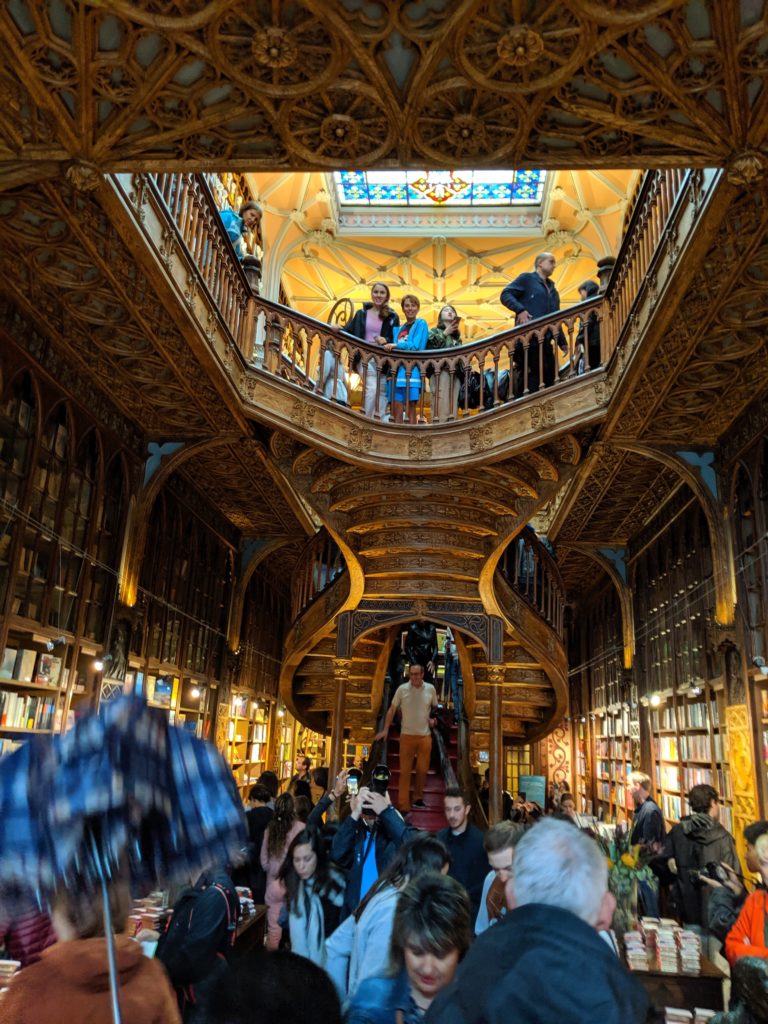 Next we stopped briefly at the Se do Porto, Porto Cathedral and continued walking down to the Ribeira district – the historic area along the river front full of narrow streets and stairs. It was raining quite hard so we thought it a good time for lunch and ducked into a cafe on the river front. I tried the Francesinha sandwich from Porto with ham, melted cheese and egg.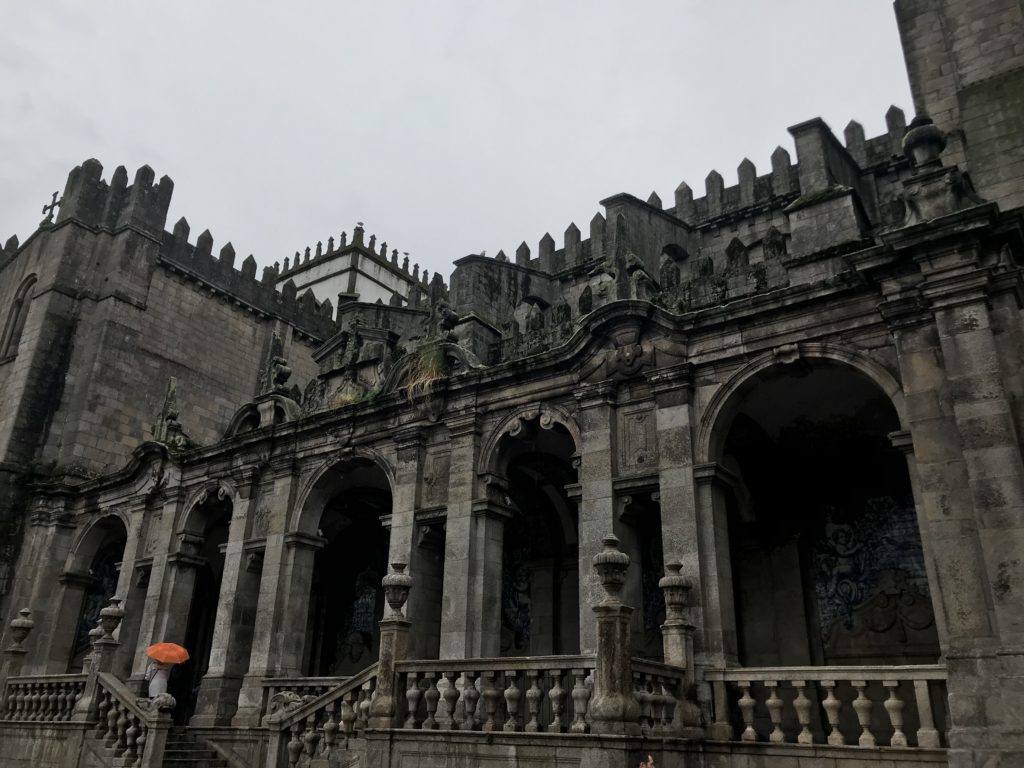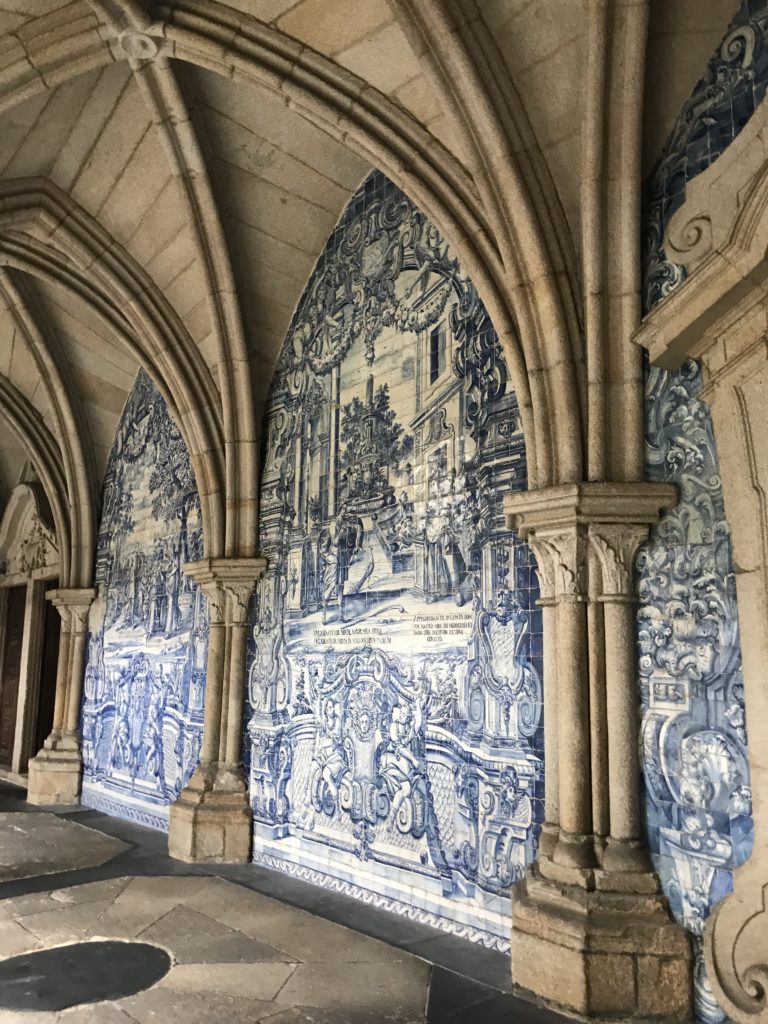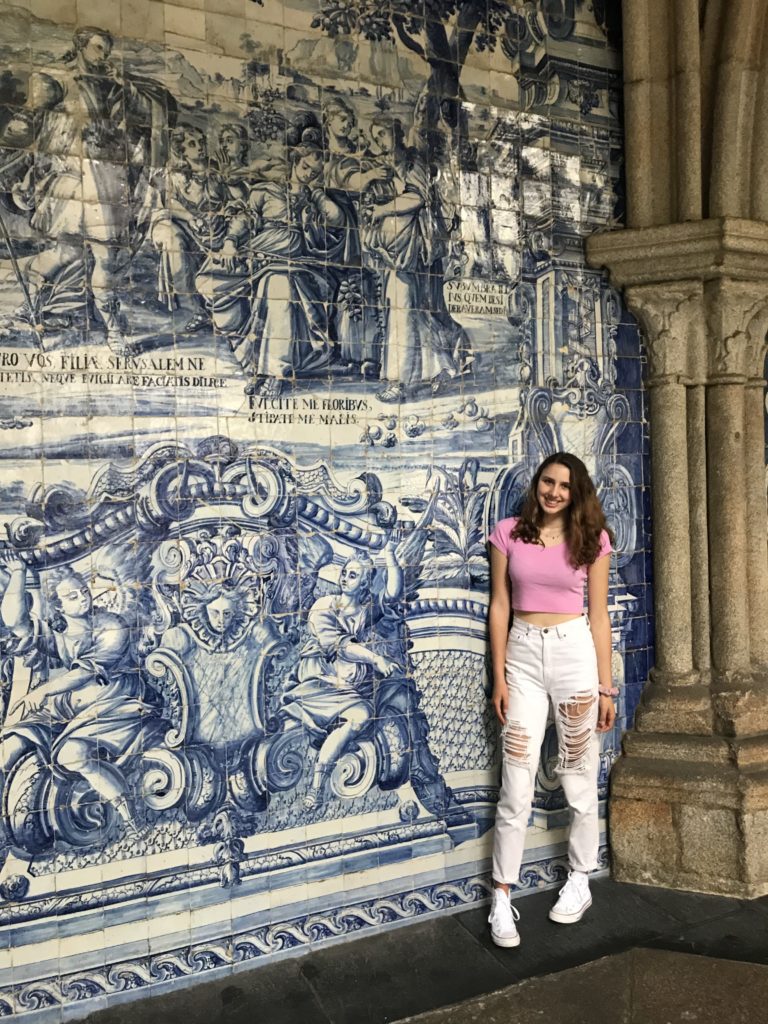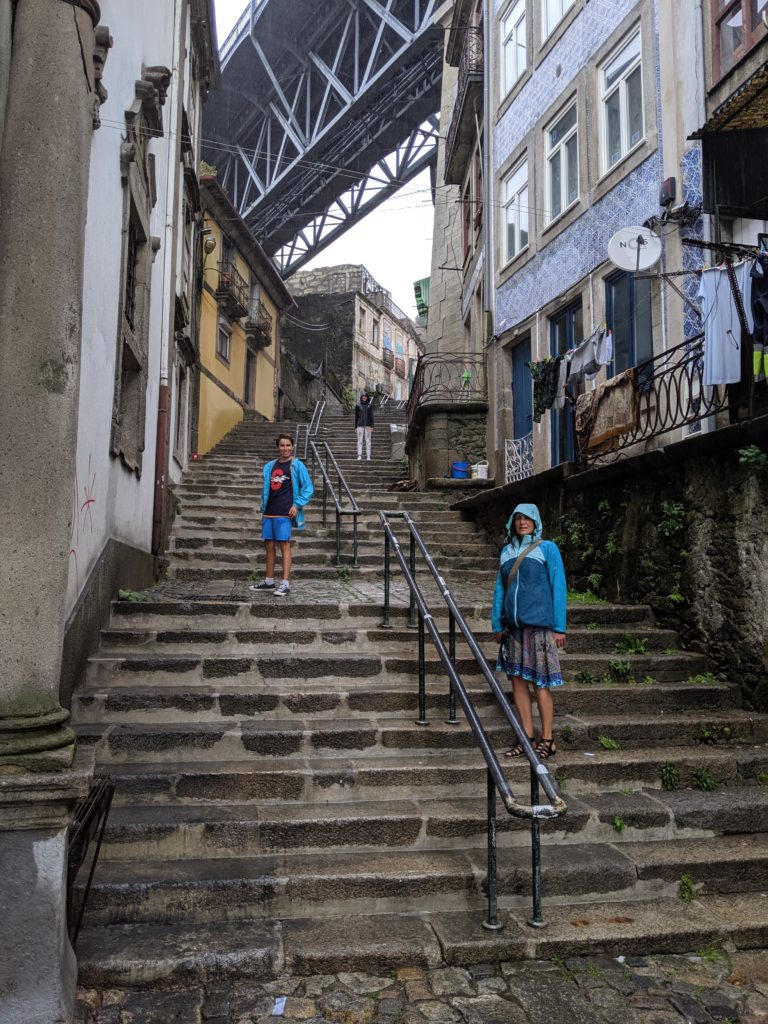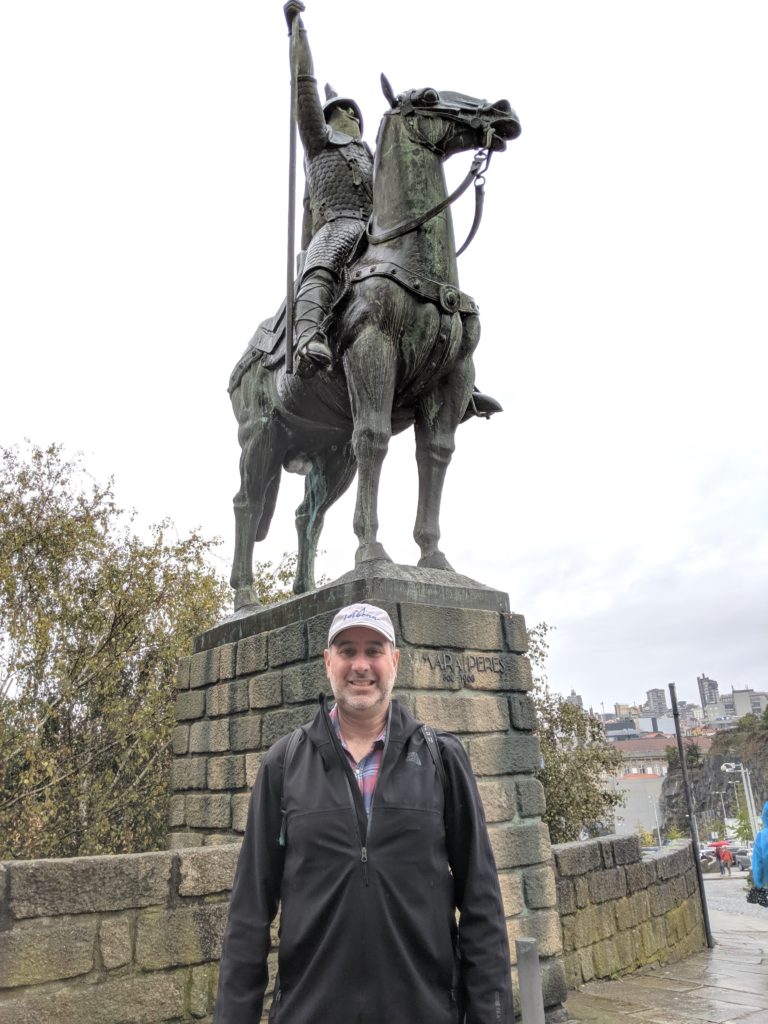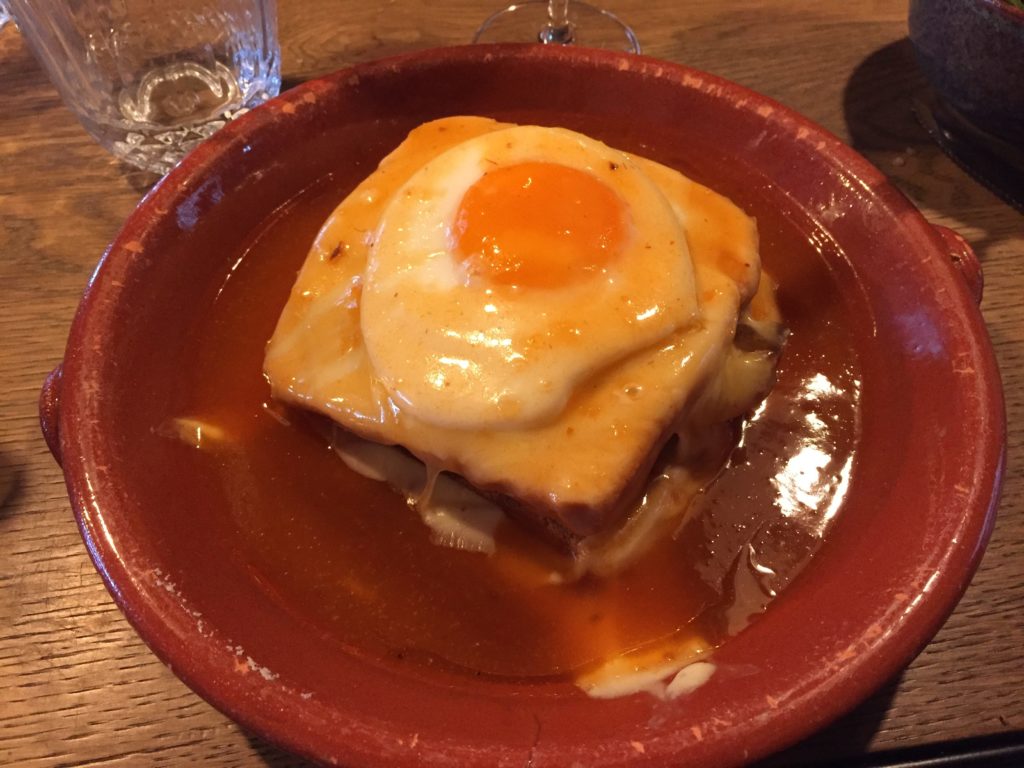 From there we walked across the Don Luis I bridge to the other side of the river. Not for those who are afraid of heights, but great views of the city. We did a tour of a port winery on the other side of the river. It's the only place where port grapes can be found and have been grown up the Douro river for centuries. We bought a 2002 vintage of port to celebrate our anniversary.