After the Bay of Biscay, it took us a day to recover and clean up the boat in La Coruna. We walked from the marina into the town for lunch after cleaning up the boat and enjoyed buying and tasting Iberian ham and cheeses from a jamboneria.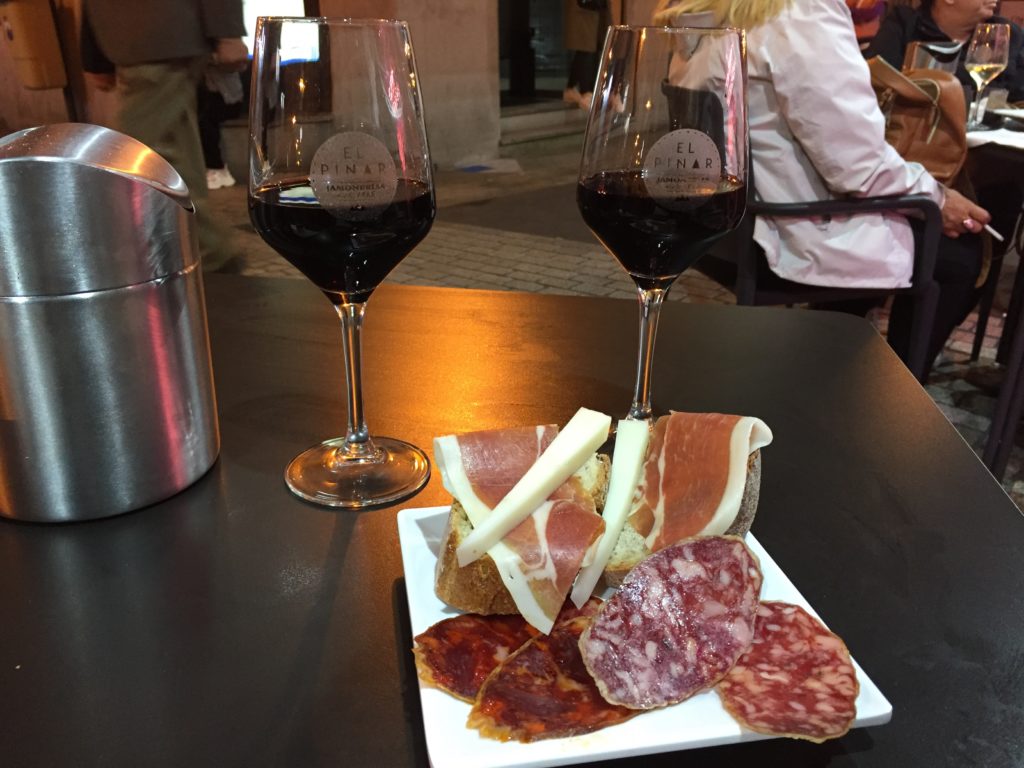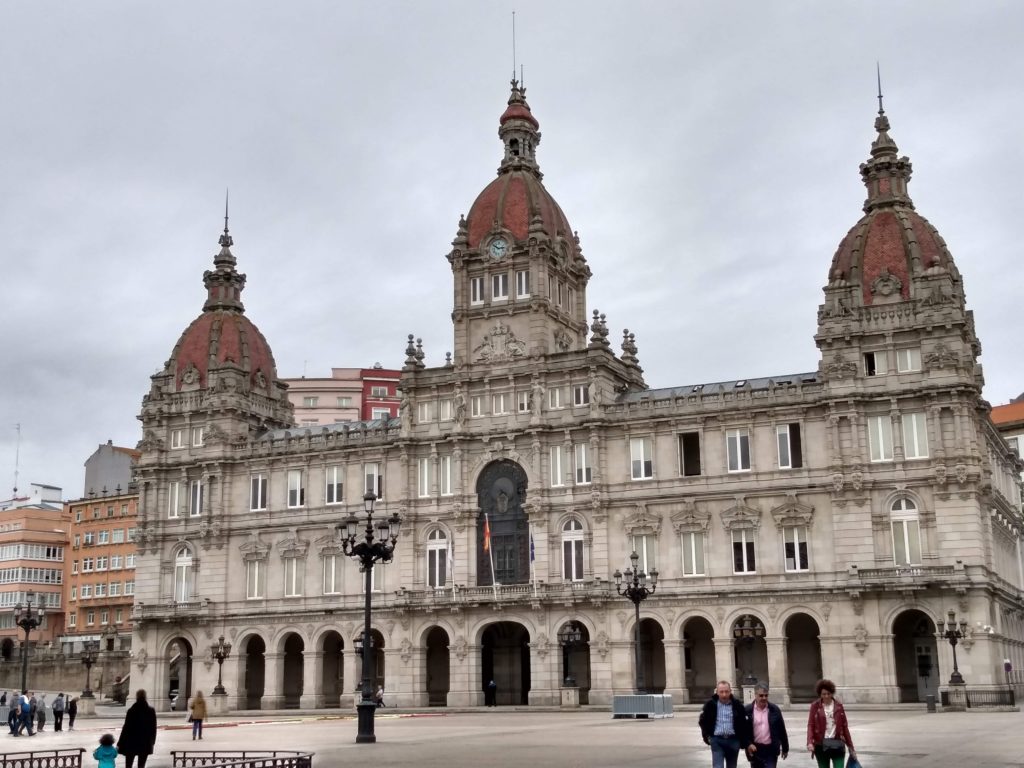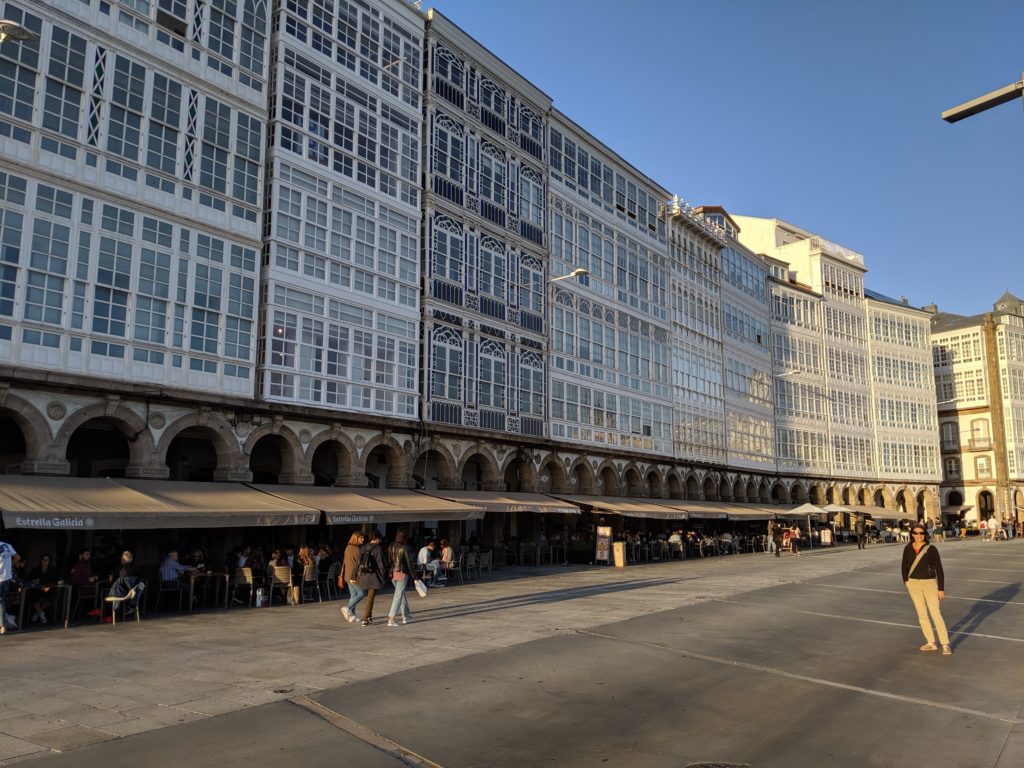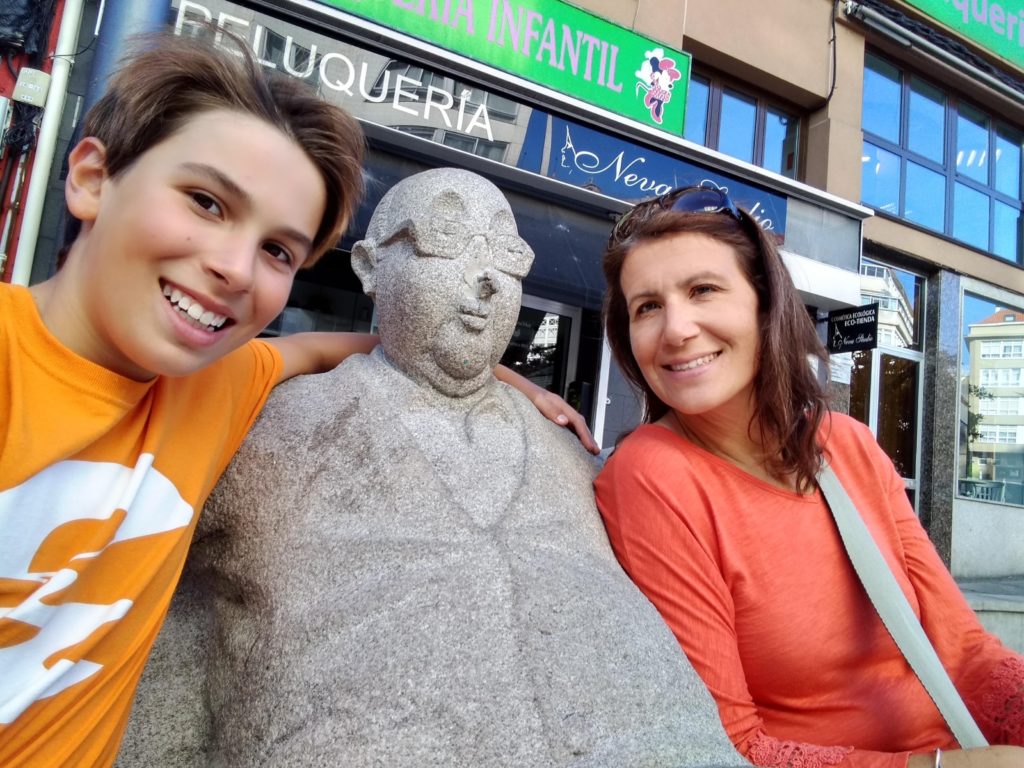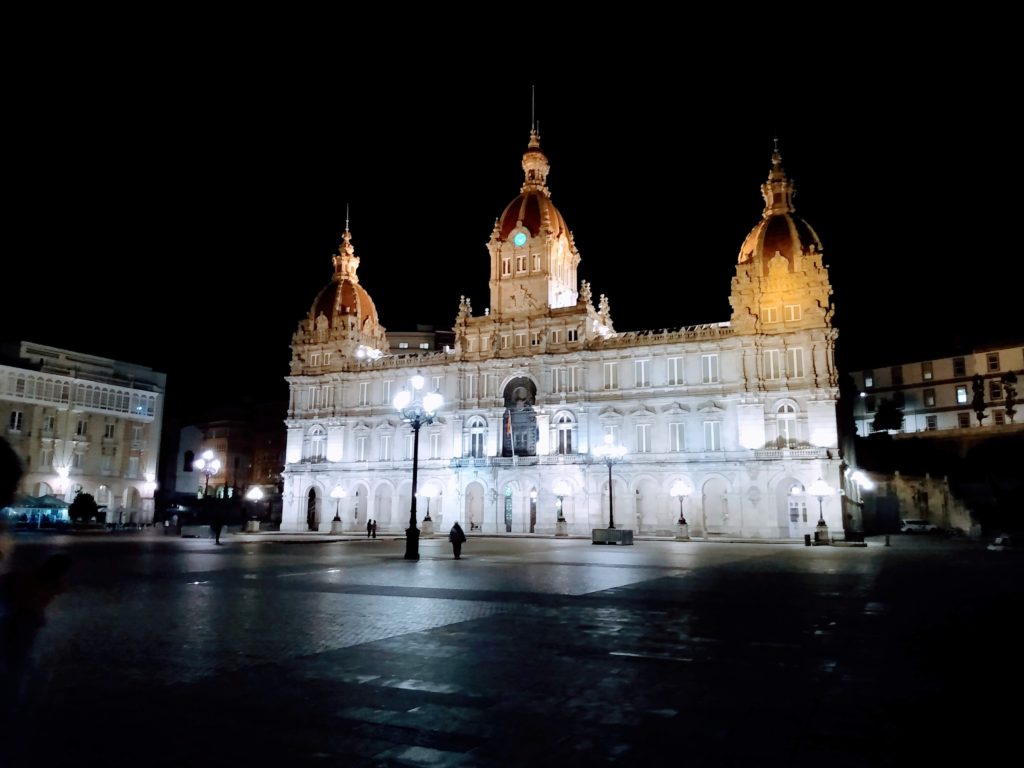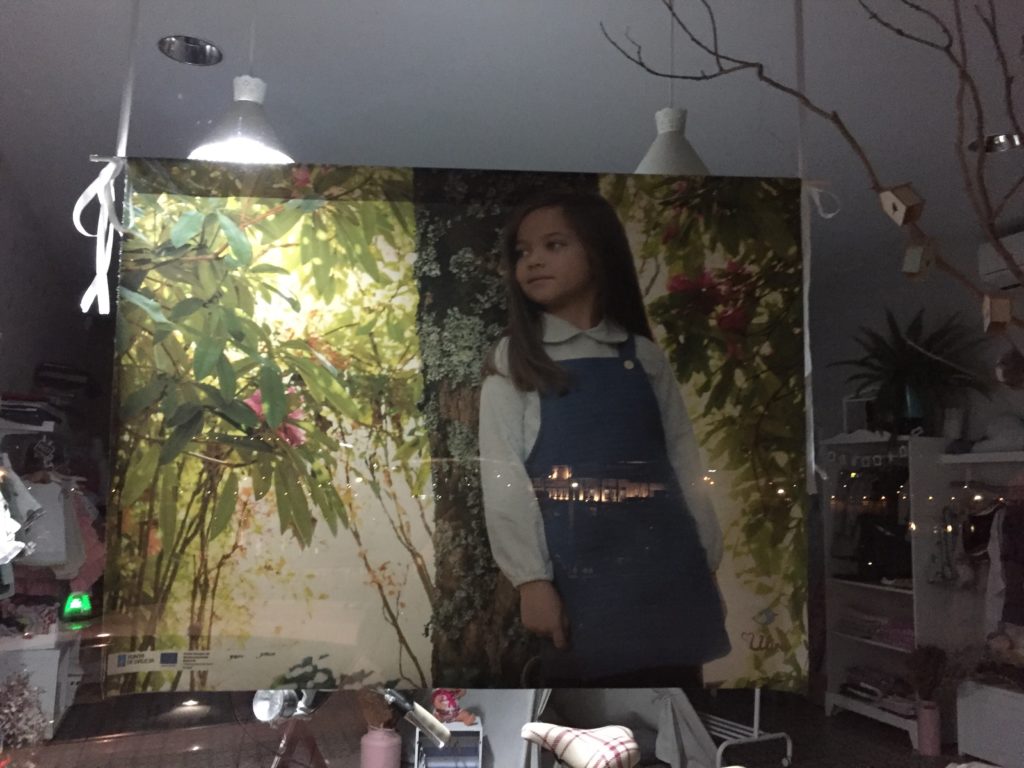 La Coruna has an impressive Roman lighthouse called the Tower of Hercules at the entrance to the harbor. It is in the northwest Galicia region of Spain. (Bill was also awed that it was the home of Maximus from Gladiator 🙂 We also had a night of tapas that we tried at different locations. We visited a military museum and the Iglesia de Santiago, a church from the 12th Century.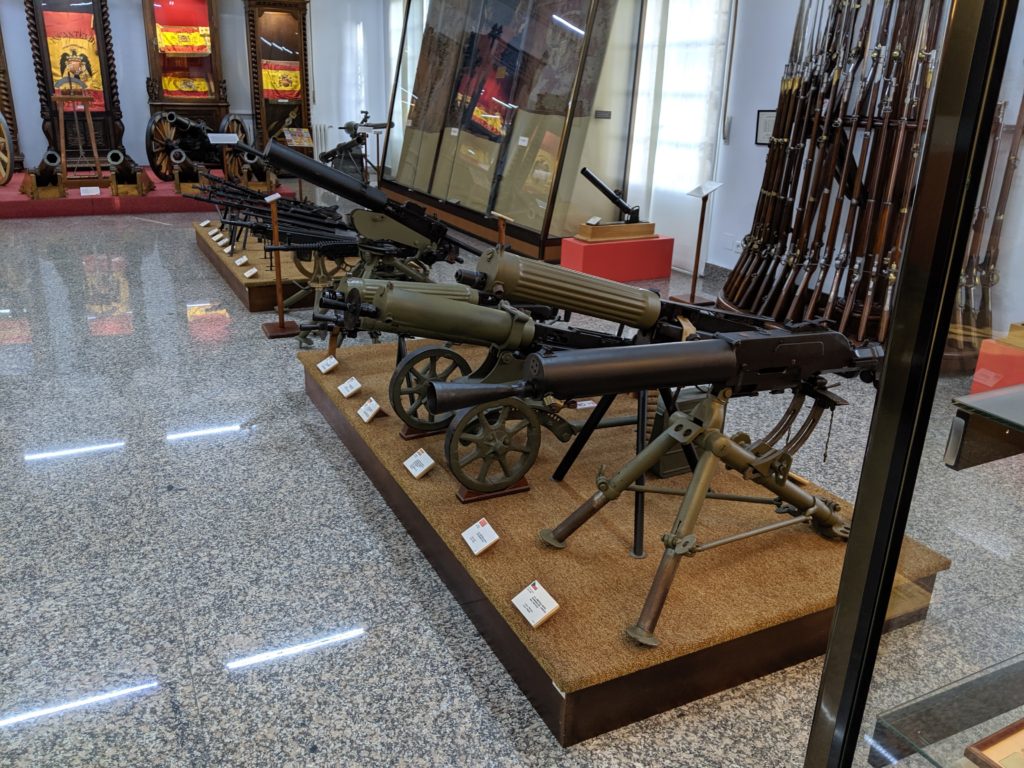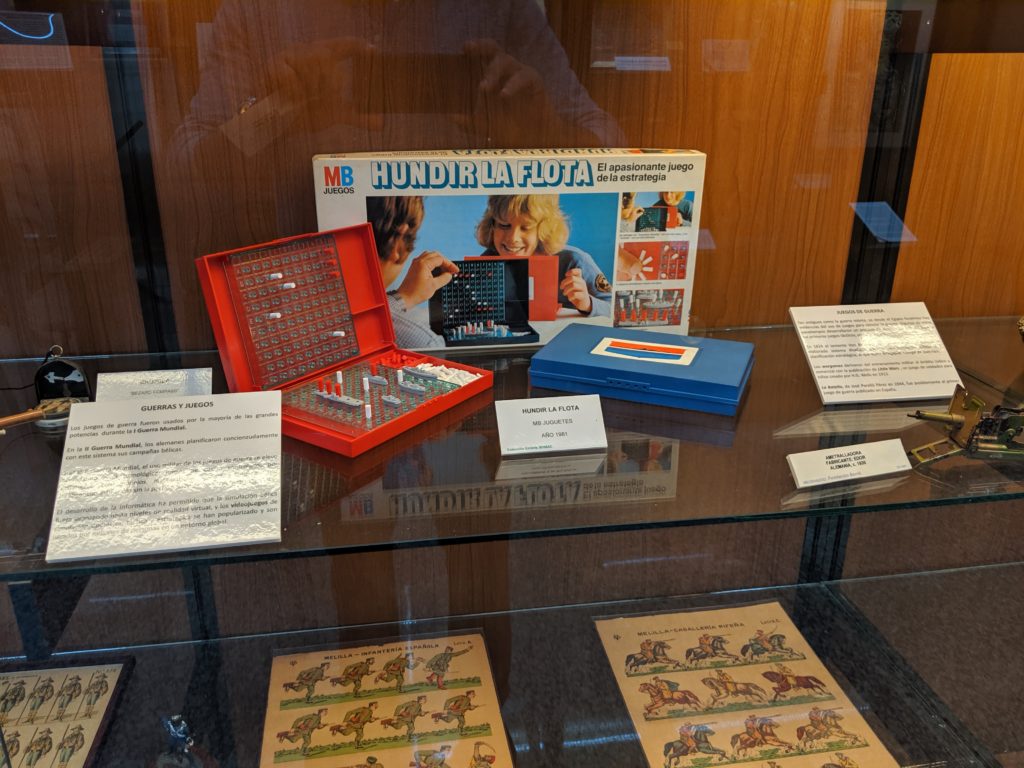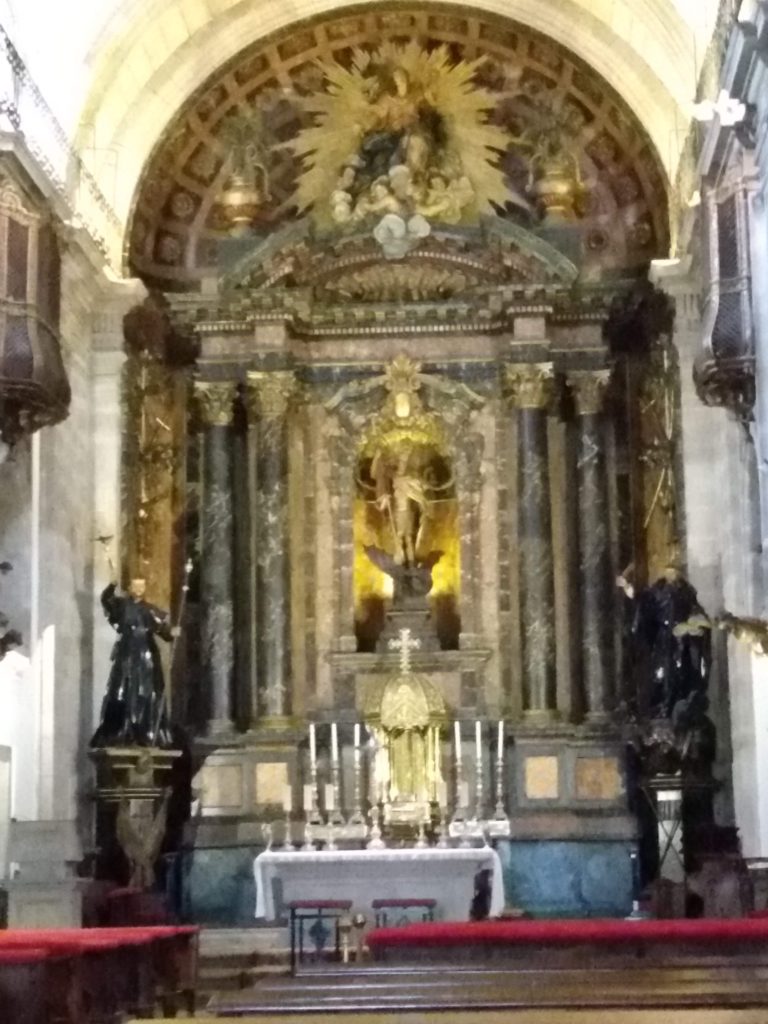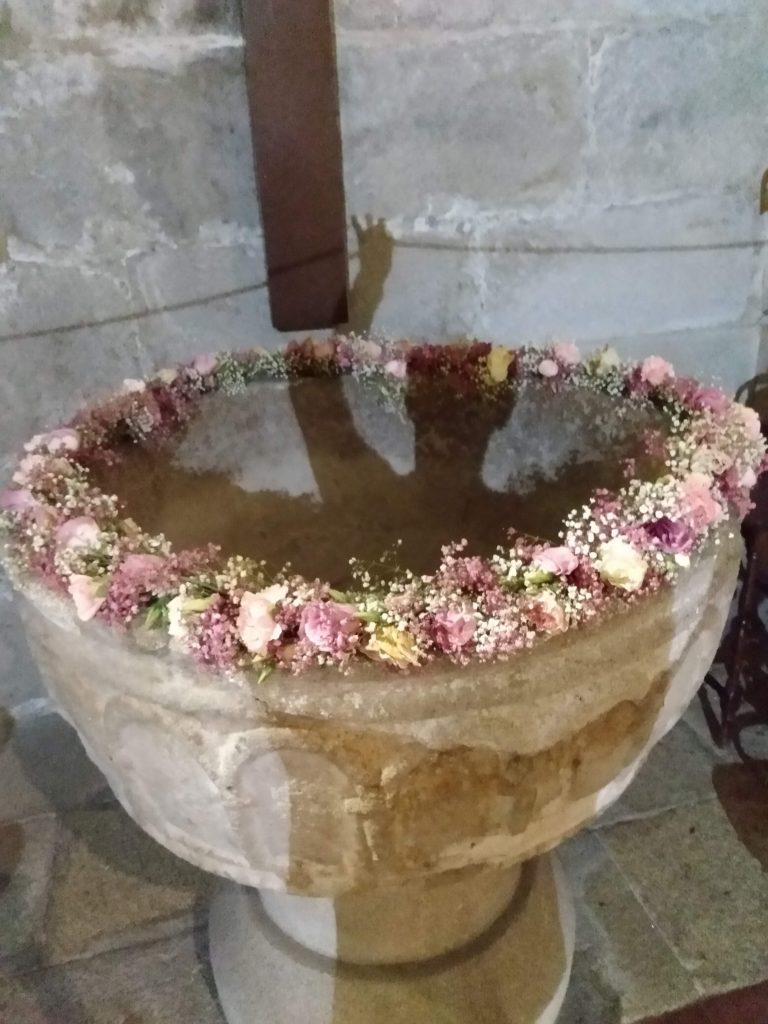 After a few days in La Corunna, we felt we had to get back on the move. We were delayed with weather for some time in France and had to leave the EU by Oct. 24. Bill's parents were also visiting us in Lisbon, Portugal and time was short. From La Corunna, we went around the coast to Puerto de Camarinas for one night. The wind was light and right behind us, so it was a motor with rolly seas. It was an easy entrance and docking at a small marina in the fishing village.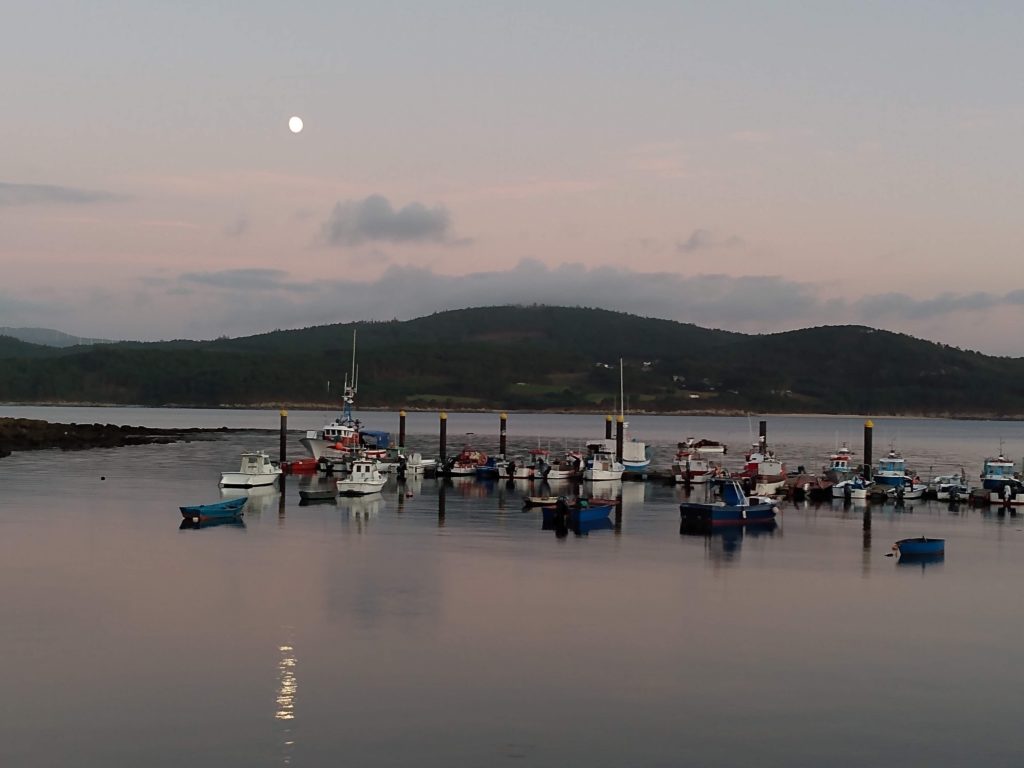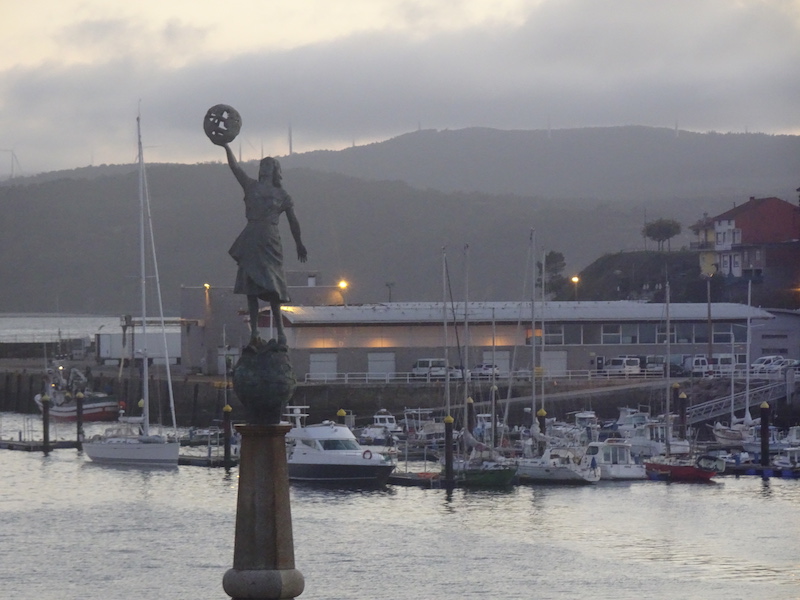 From Carminanes, we mostly motored for about 60 nm along the coast to Baiona, Spain. We considered going on to Porto, Portugal, but decided to pull in. Winds were very light. Baiona was larger and more interesting than we anticipated. If we had had more time, we would have loved to stay another day!