After our holiday extravaganza through the Grenadine's, we spent a little time regrouping in Bonaire. Bonaire is not overdeveloped with high rises everywhere like some of the Caribbean, but does have good restaurants, provisions and shops available.
Since the seventies, Bonaire has been protecting its coral reefs and you could sure tell. The difference between the coral reefs in Bonaire and those in most of the rest of the Caribbean was like night and day. Bonaire had the most beautiful, thriving reefs we had seen. We spent a couple of days diving and were blown away! The kids were able to do "Discover Scuba Diving" dives to 40 feet depth without being certified.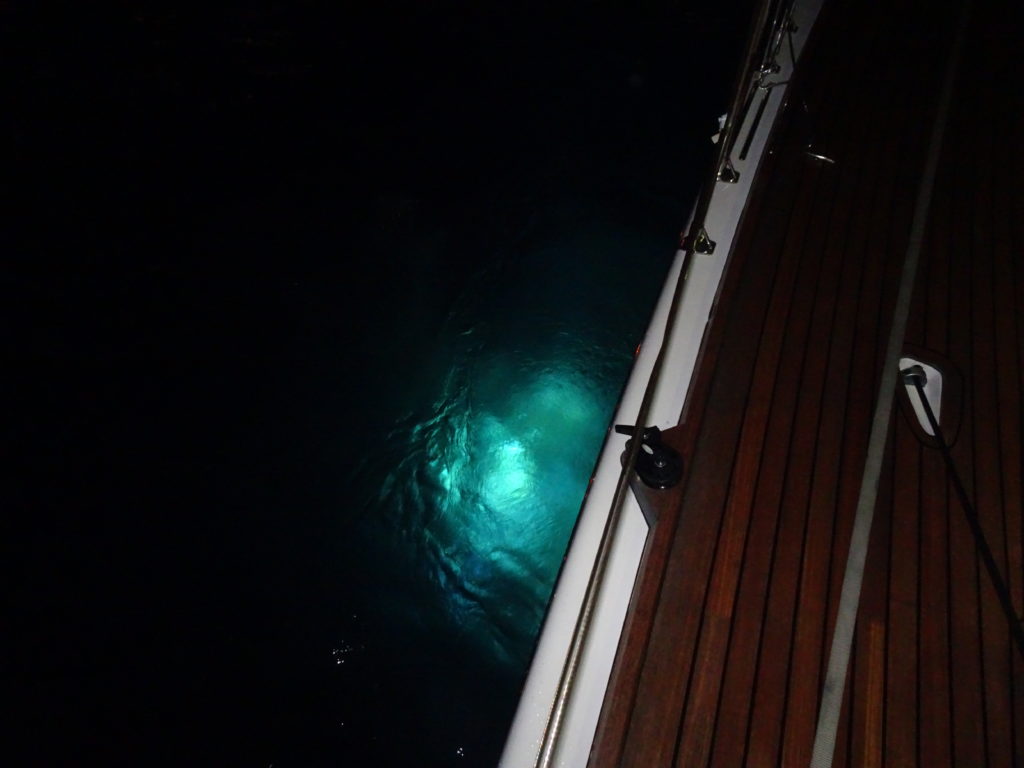 Bill and the kids also spent a couple of days doing kite boarding lessons on Bonaire. Thinking I'd would not enjoy the repeated face plants necessary to get up, I stuck with diving. We went through Washington Slagbaai National Park on Bonaire as well as the Flamingo Sanctuary.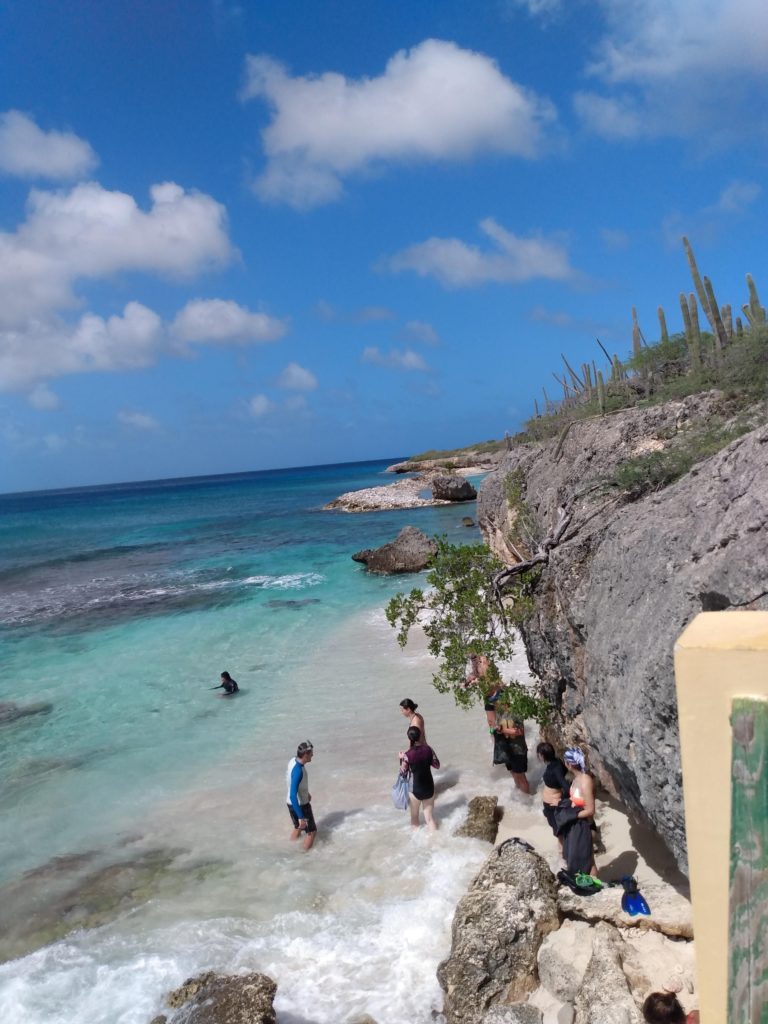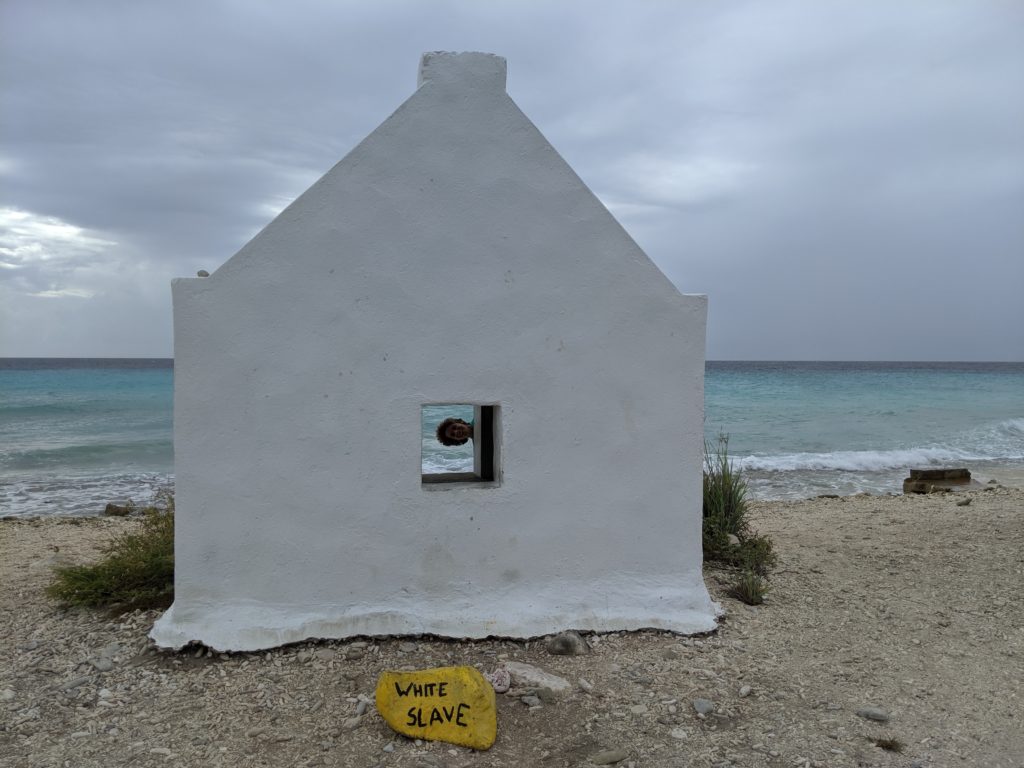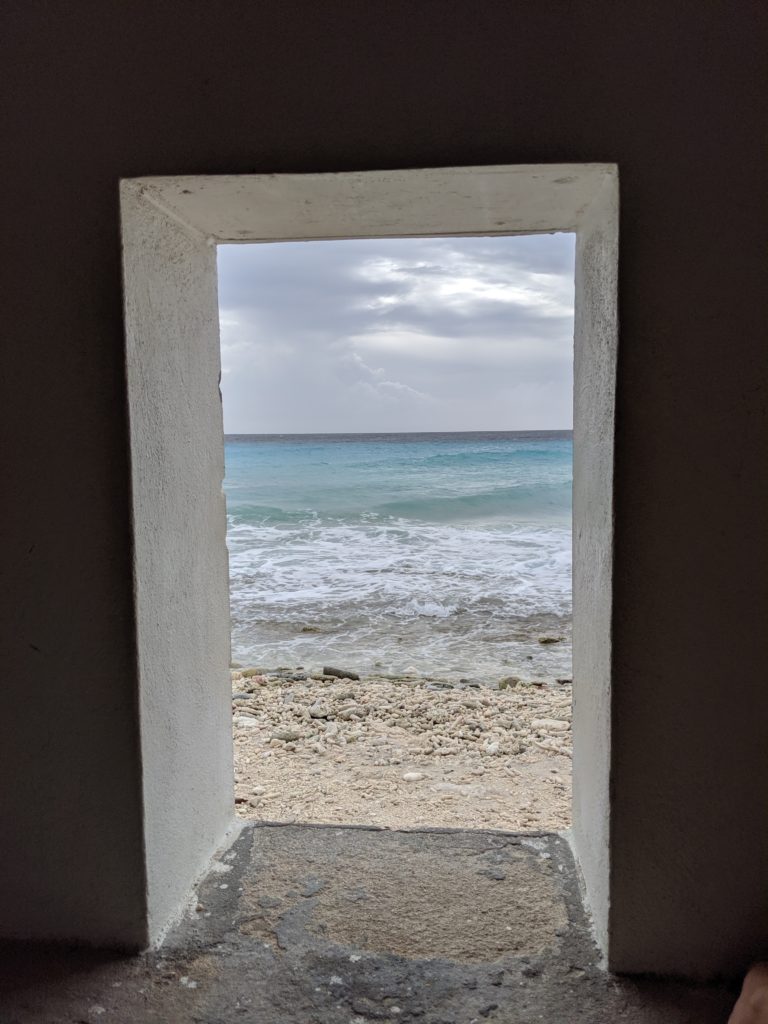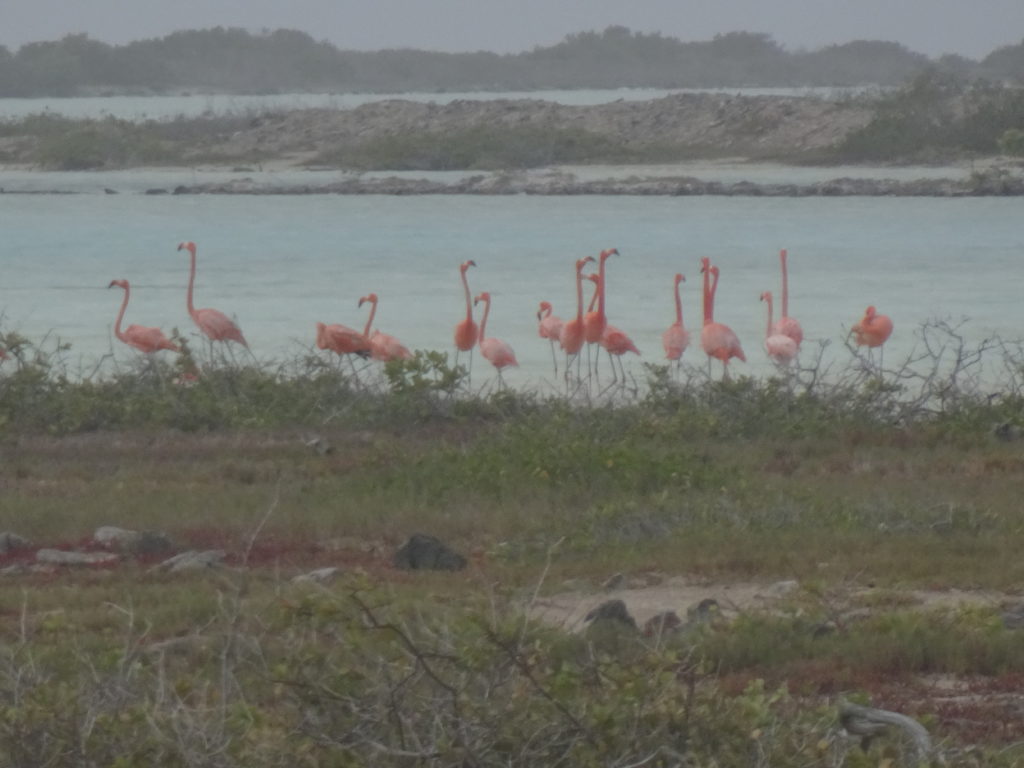 Lest we have too much leisure time, boat maintenance issues quickly reared their head. We needed some seals for the back stay and a pin for the furler. There is not much as far a boat yard in Bonaire, so we headed to nearby Curacao for some boat work where we had some parts sent.
We planned on spending 2 nights in Curacao, getting the work done, and picking up sailor friend Doug Mitchell and his daughter Marin who is Vera's age. We did get the work done and pick up Doug and Marin as planned, but the wind forecast for our 450 mile (2 night) trip to Santa Marta, Columbia looked much heavier than planned. We waited for the conditions to improve, visiting Willemstad and hanging out at the resort connected to the marina.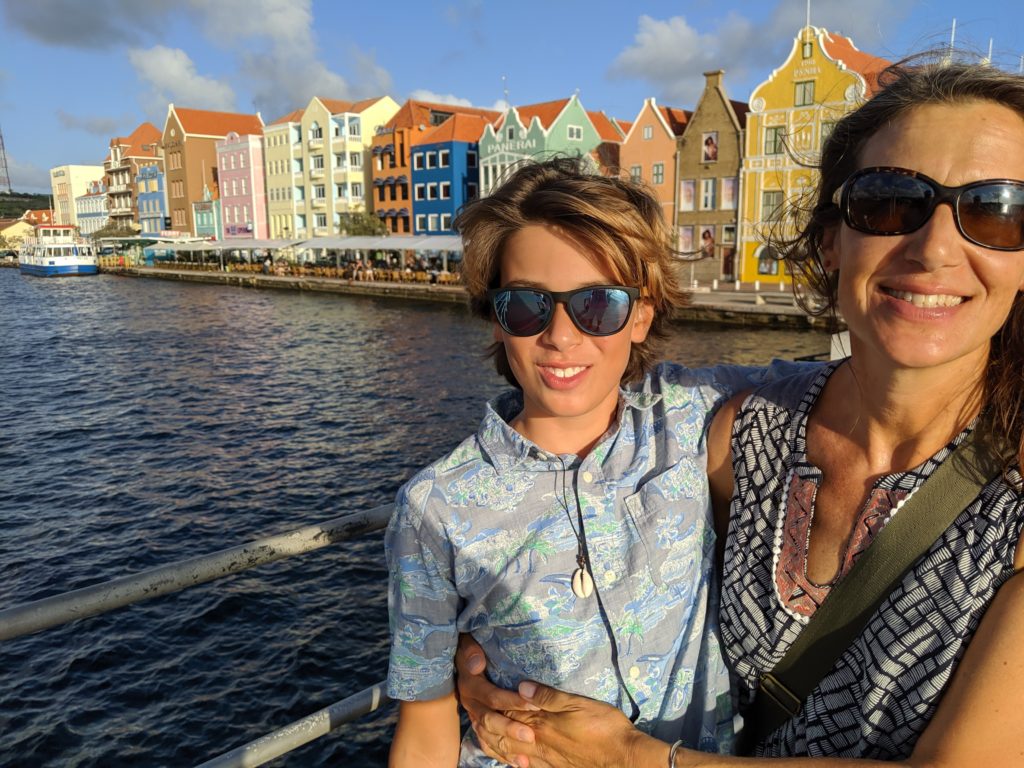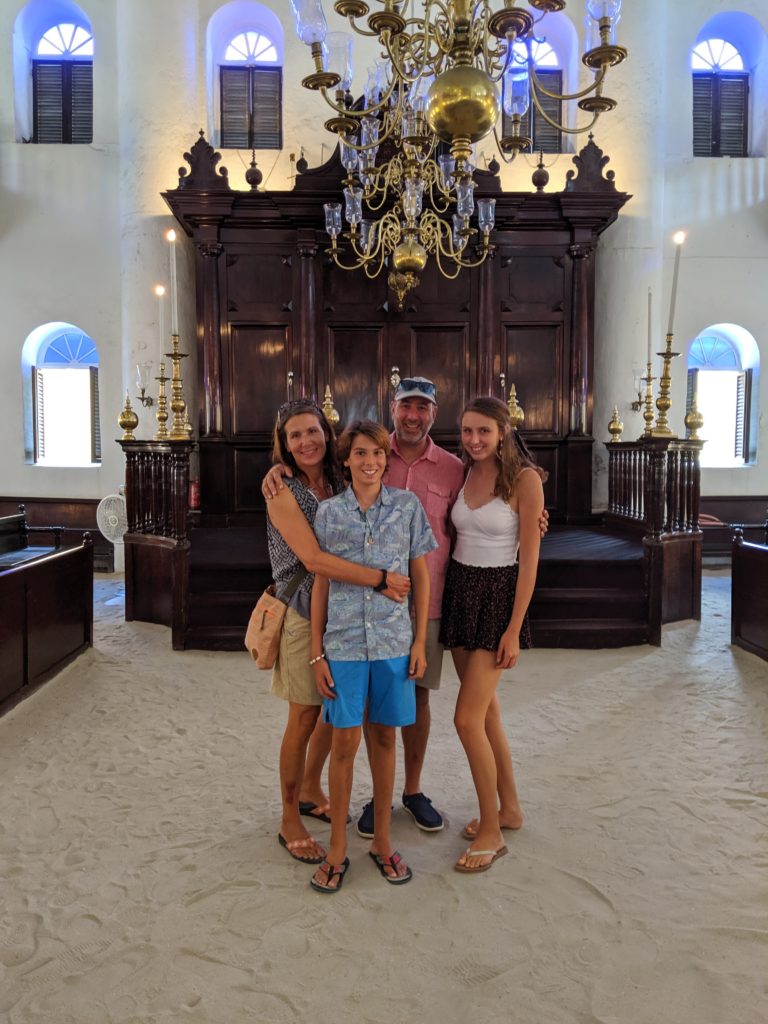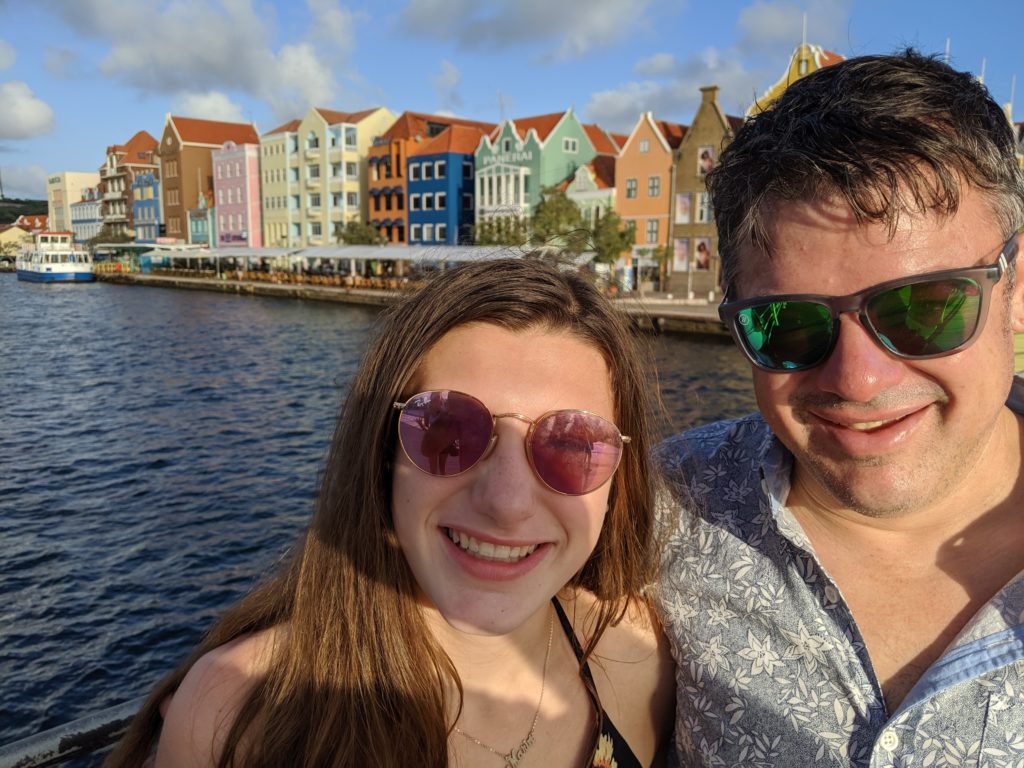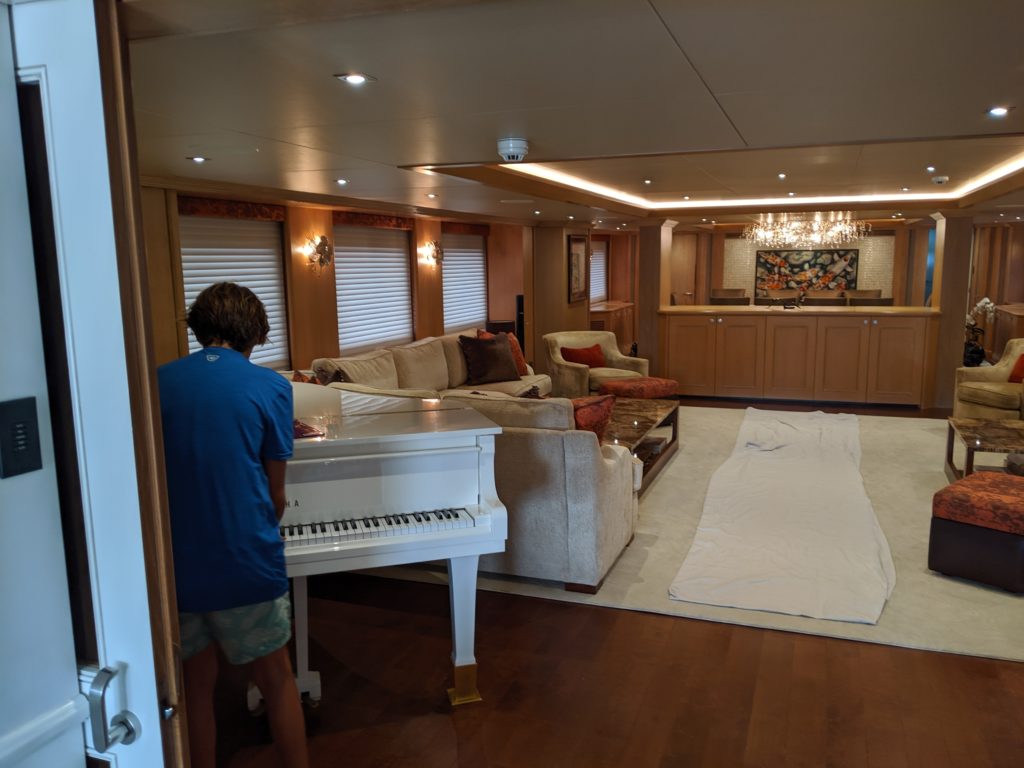 Alas when a gale was forecasted for the area of our route, we decided that we'd have to wait and Doug and Marin would not be able to do the Santa Marta sail with us. Instead we left the marina with Doug and Marin and went about 40 miles up the coast of Curacao. We anchored, did some snorkeling and had dinner at a colorful beach bar.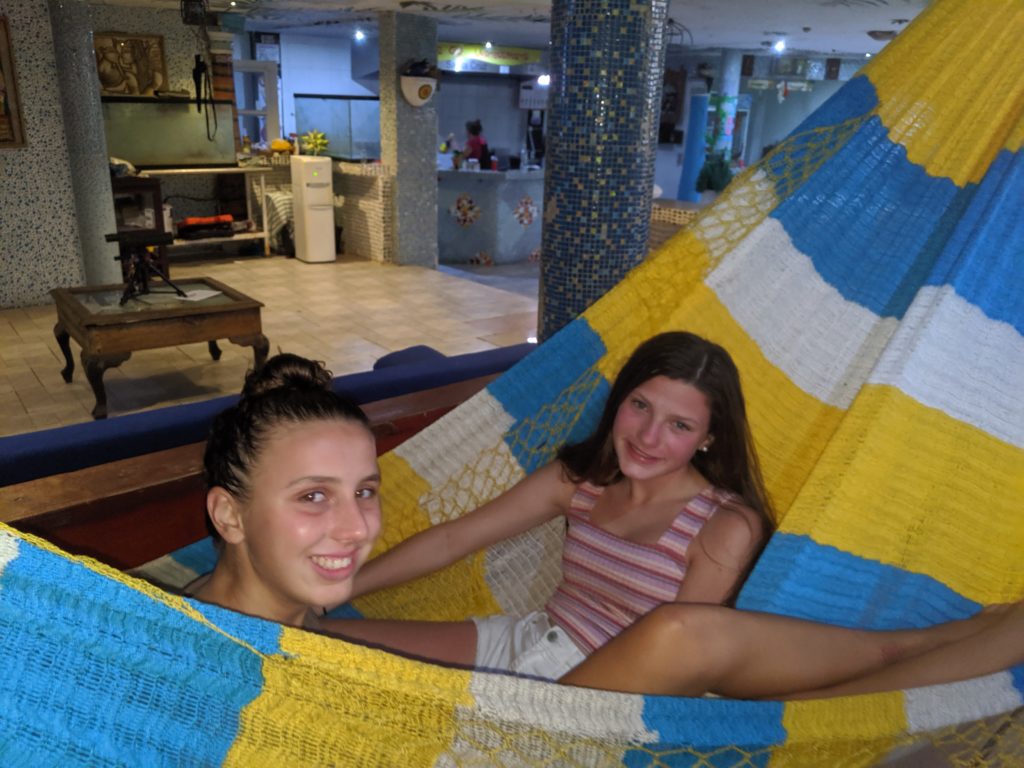 The next morning we were able to sail 50 miles over to Aruba with Doug and Marin. So they got to do some sailing and were able to fly out of Aruba, and we made 100 miles west on our journey.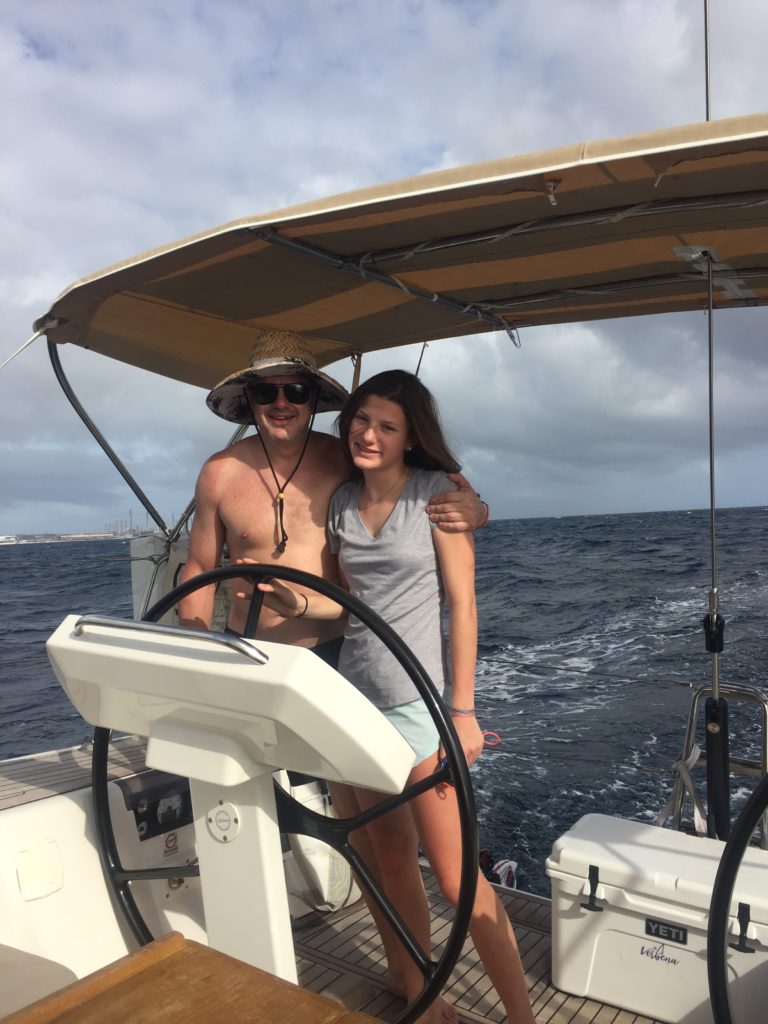 We started out planning on only going to Bonaire, but boat maintenance and weather windows lead us to spending time in Curacao and Aruba as well. Though similar, each of these islands has their own distinct feel. Bonaire is more remote and water sport focused, Curacao has an authentic, actual working city, and Aruba has a lot of high rise resort complexes.
After the Mitchell's flew out, the winds died down – almost too much. The four of us sailed the 570 mile 3 night to the San Blas islands with no additional crew. The first day the winds were light and the seas calm so we had a nice broad reach sail. The second day was almost all motoring but seas were flat. The last day the winds picked up and went north so we went from a broad reach to a close reach by the time we reached the San Blas islands.