We had 9 souls aboard Verbena for the holidays! The Kohn family (Stephanie, Dave, Caleb (12) and Elio(10)) and Vera's friend Ruby Flaherty joined from Boston for the winter break.
We started with a win in Rodney Bay! At the ARC awards presentation, Vera and Ben were the first kids to arrive from across the Atlantic and Verbena was second in class. Also nod to Verbena for best photos (photo credit, Bill).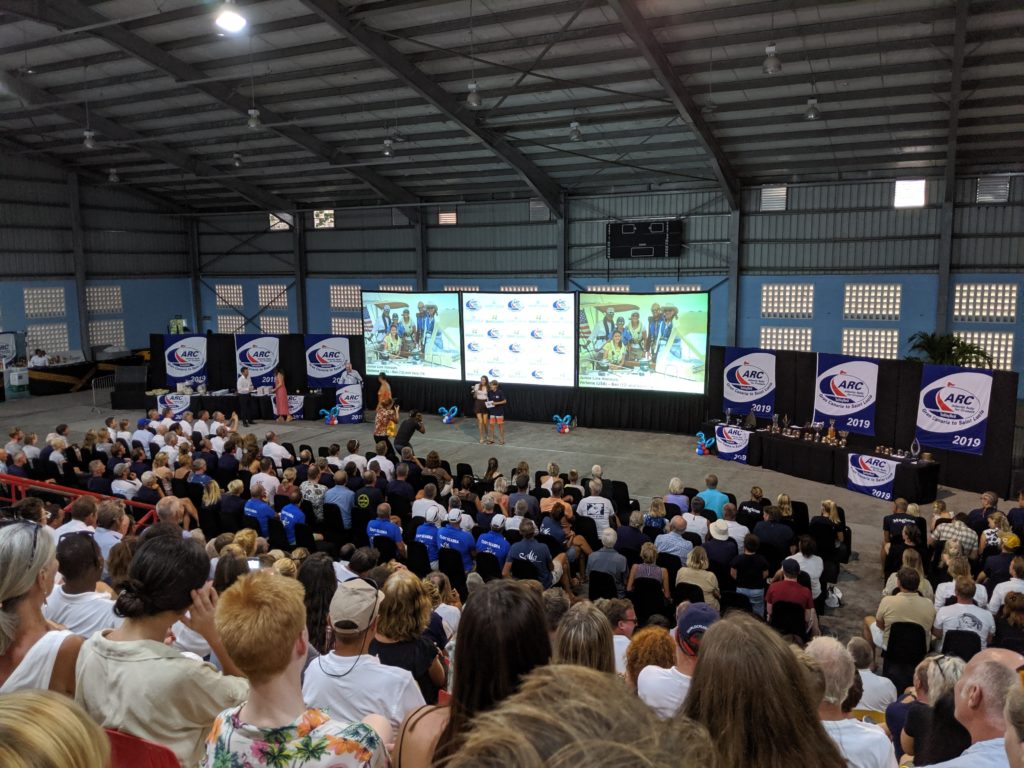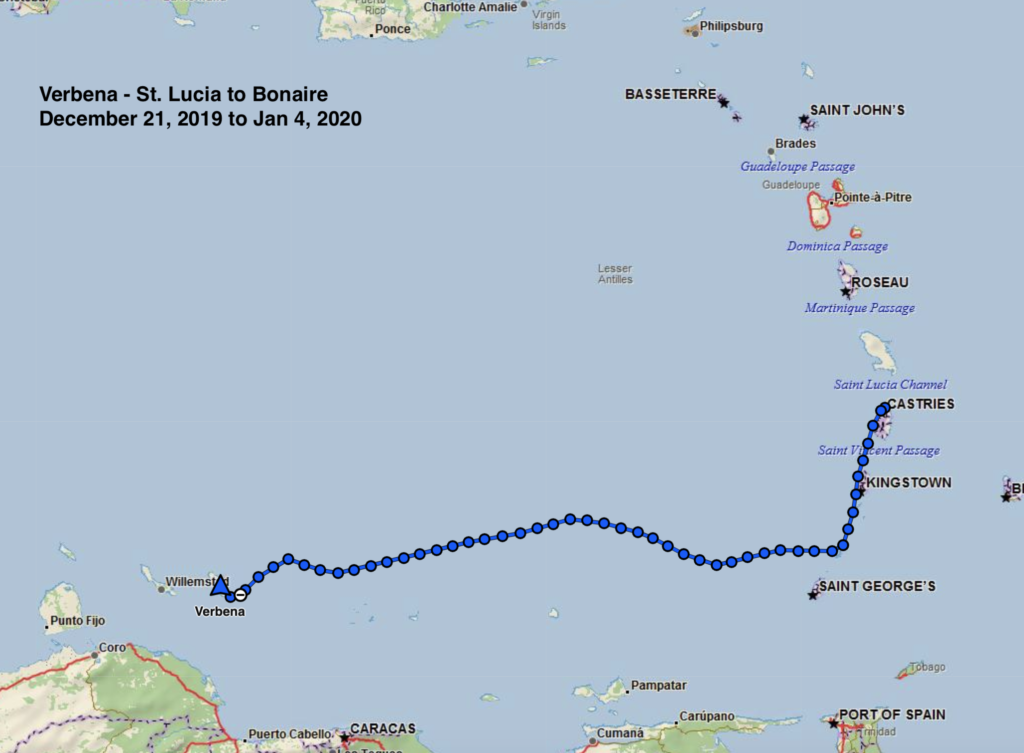 From Rodney Bay, we spent a couple of nights between the Pitons on St. Lucia. We climbed the "Petite" Piton (though it's VERY steep, think ropes) and had dinner at a mountaintop resort with an amazing view.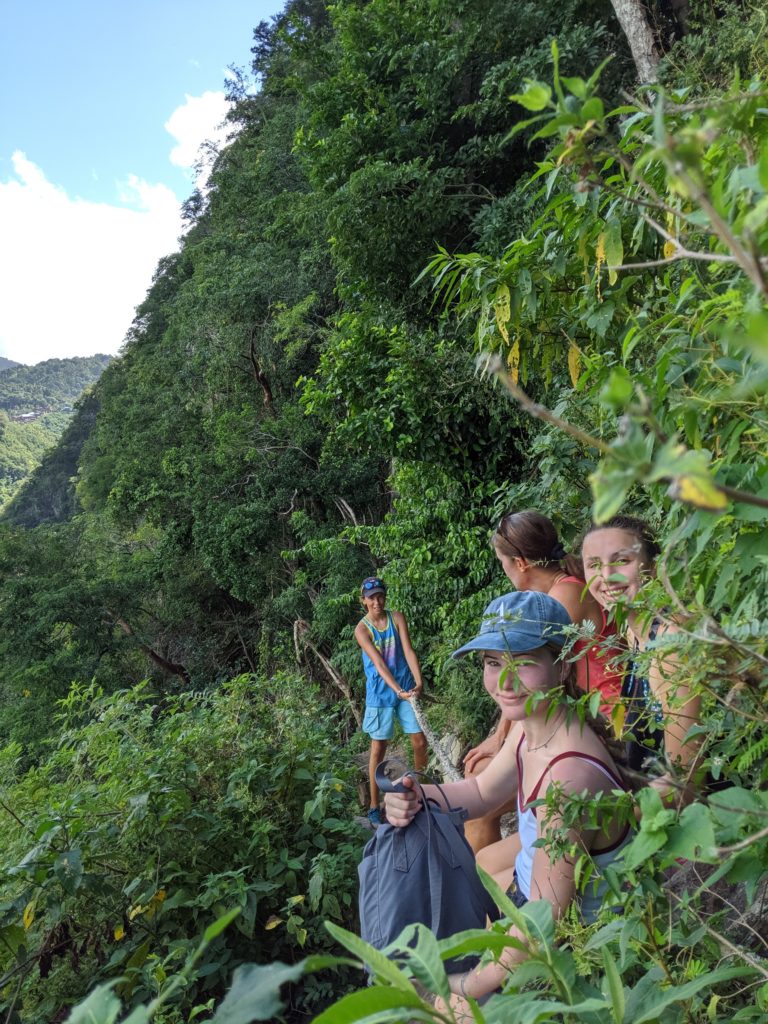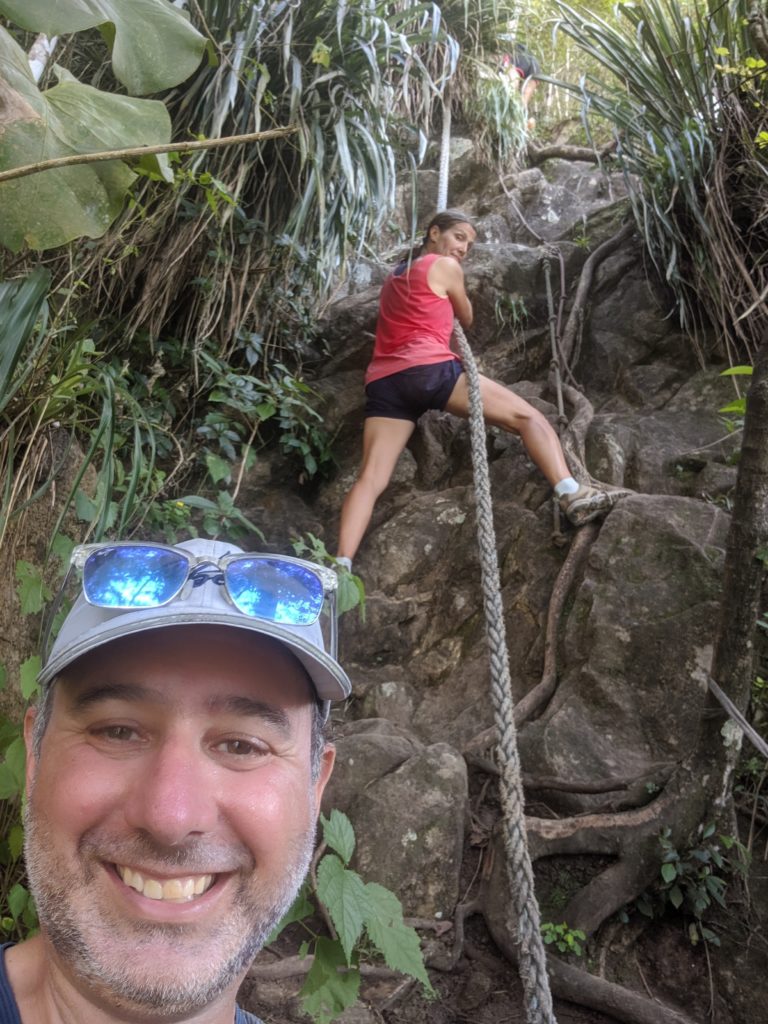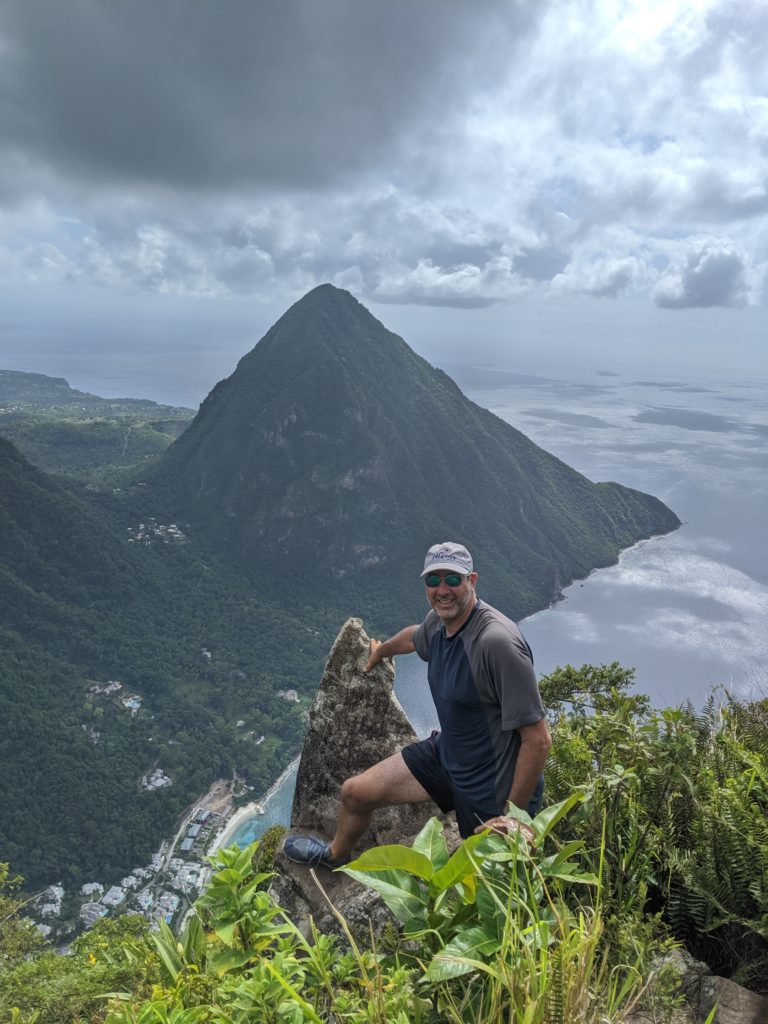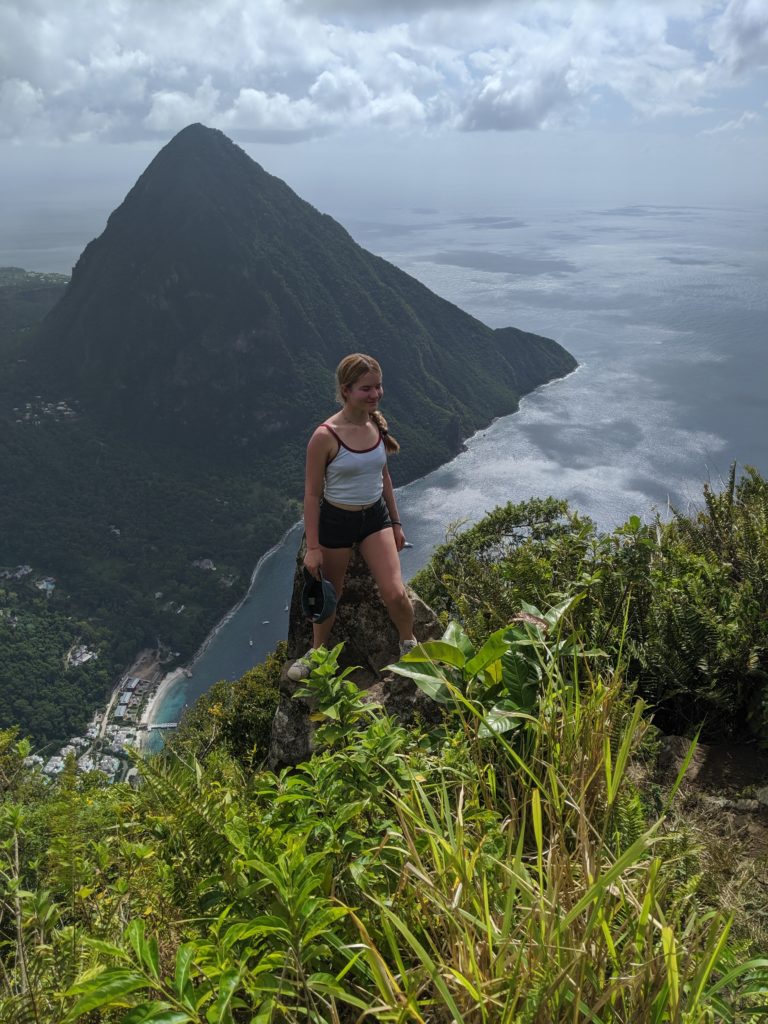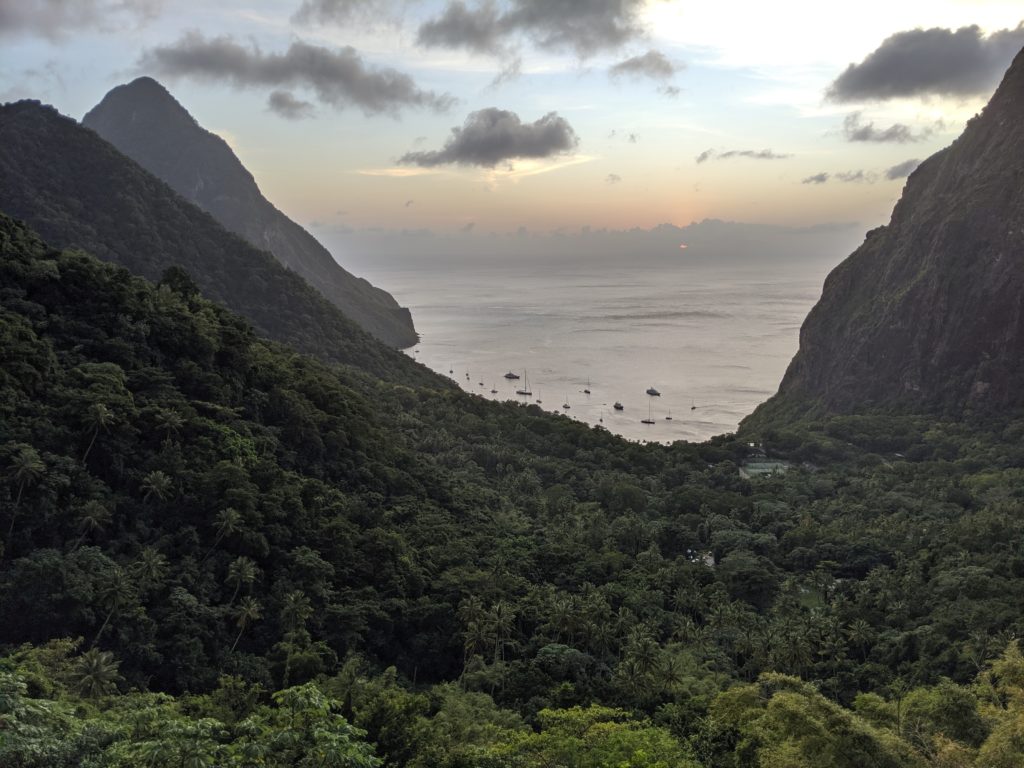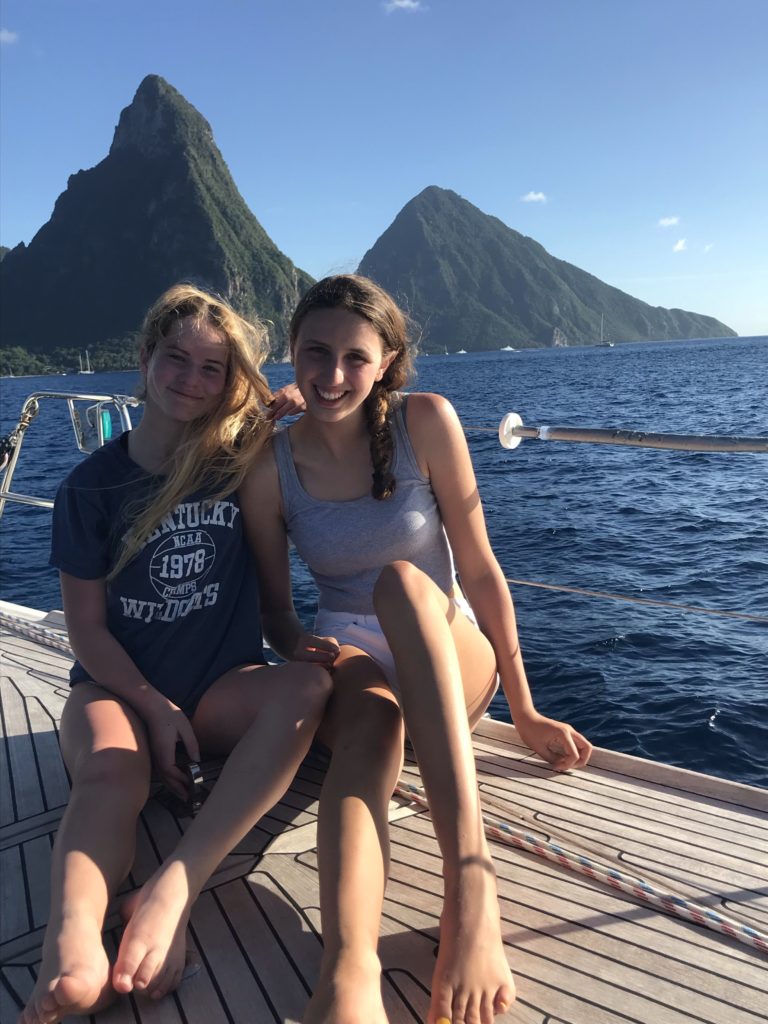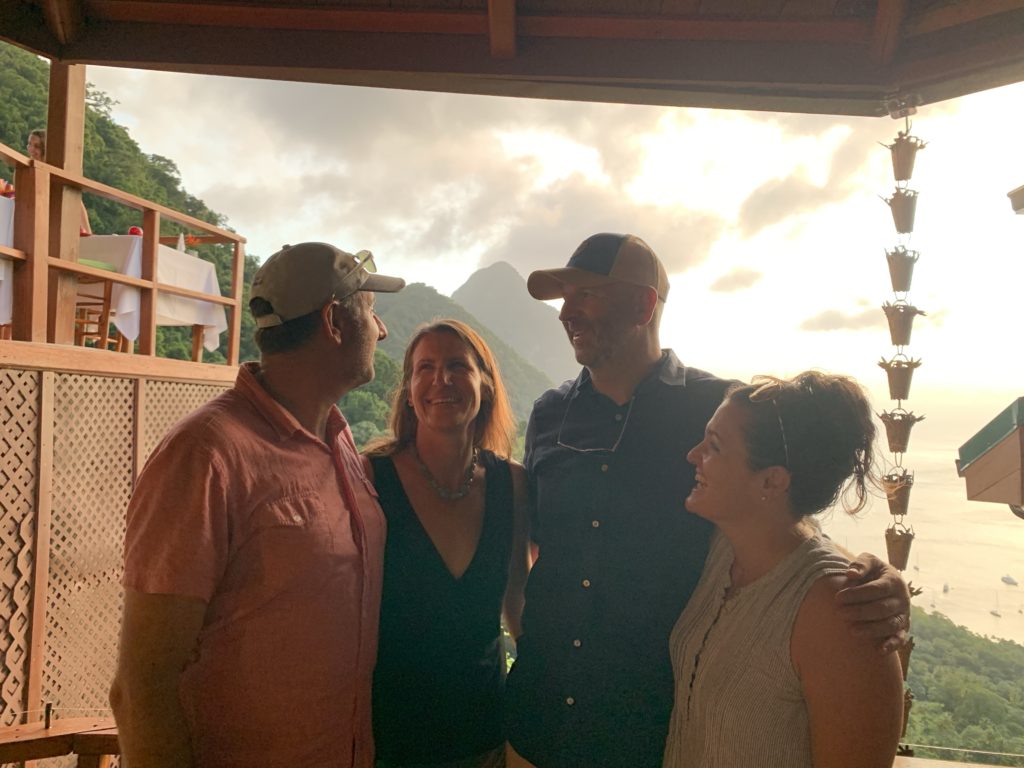 From St. Lucia, we headed south to Bequia which was about 50 miles. It was a bit windy and wavy and most of the crew remained on deck. We did drop behind St. Vincent where the wind and seas calmed down for lunch.
There were lots of boats in Bequia, including many family boats we met from the ARC. Also joining us was the Cahill (John, Rachel, John (14) and Claire (10)) family from New York on Claire Sea, a Beneteau 60. Kristin, from our Atlantic crossing, was aboard Claire Sea as well.
We celebrated Christmas in Bequia with a beach bbq with many different boats, followed up by some Christmas caroling by dinghy to boats in the harbor that evening on our way back (Jingle Bells:).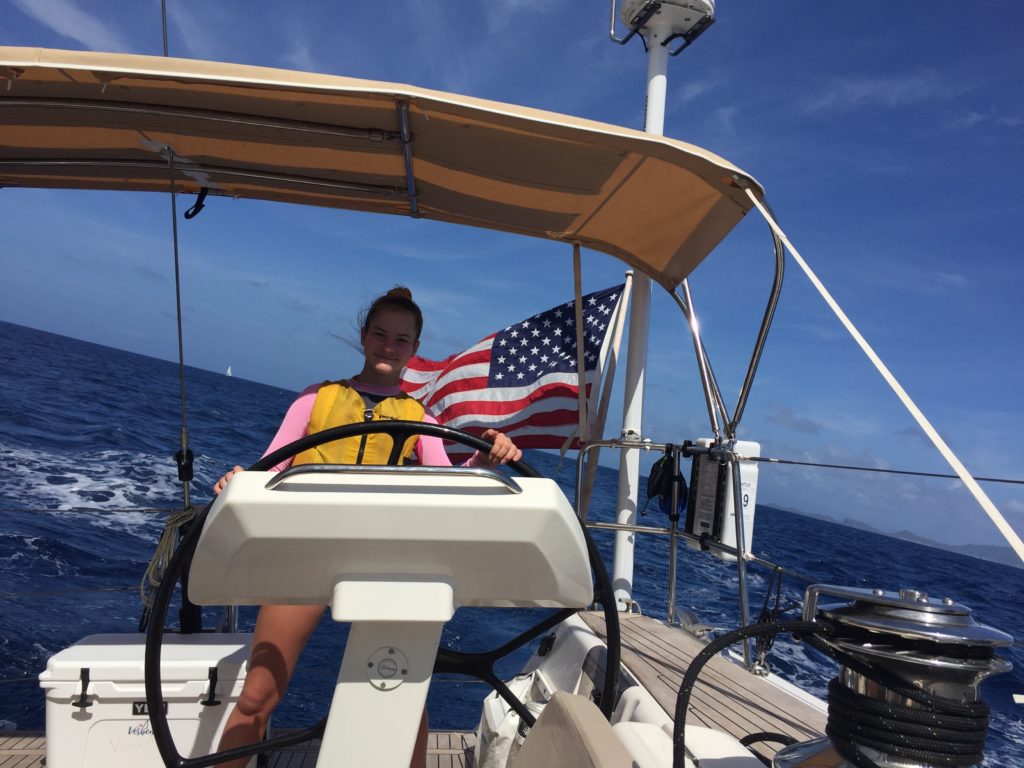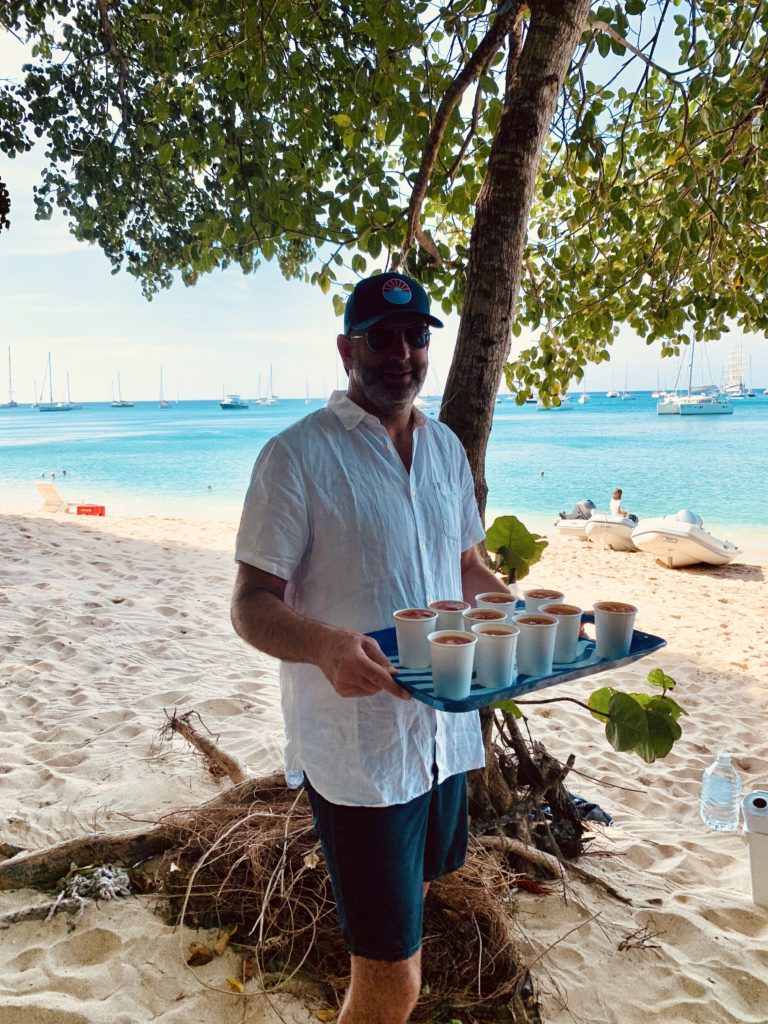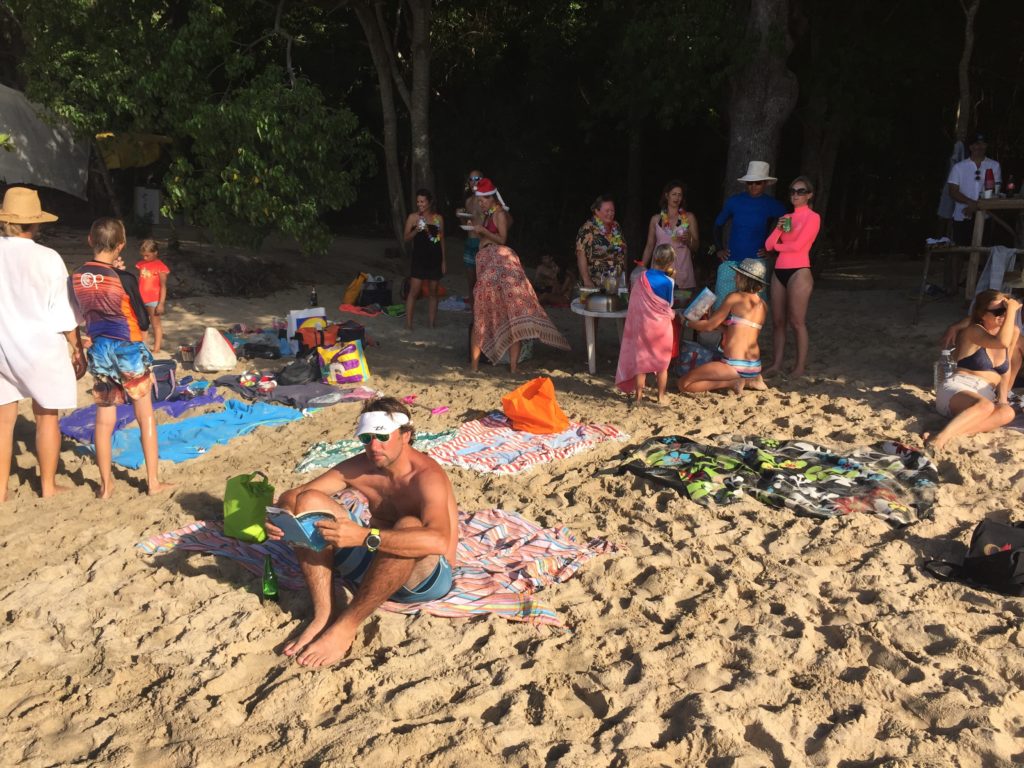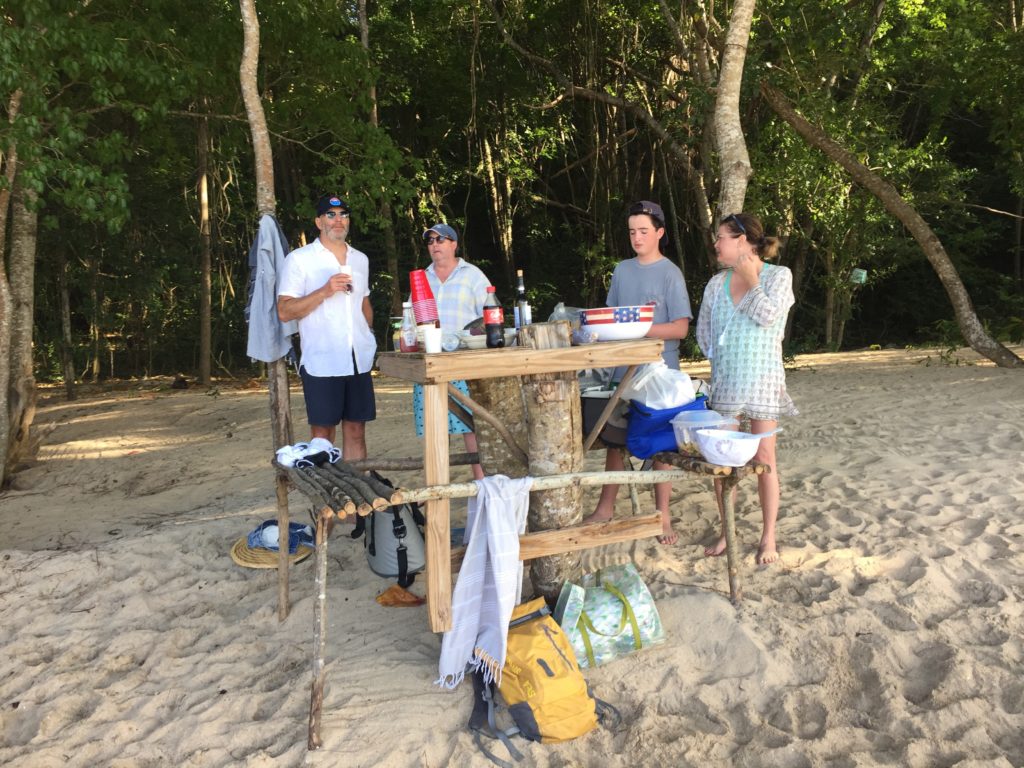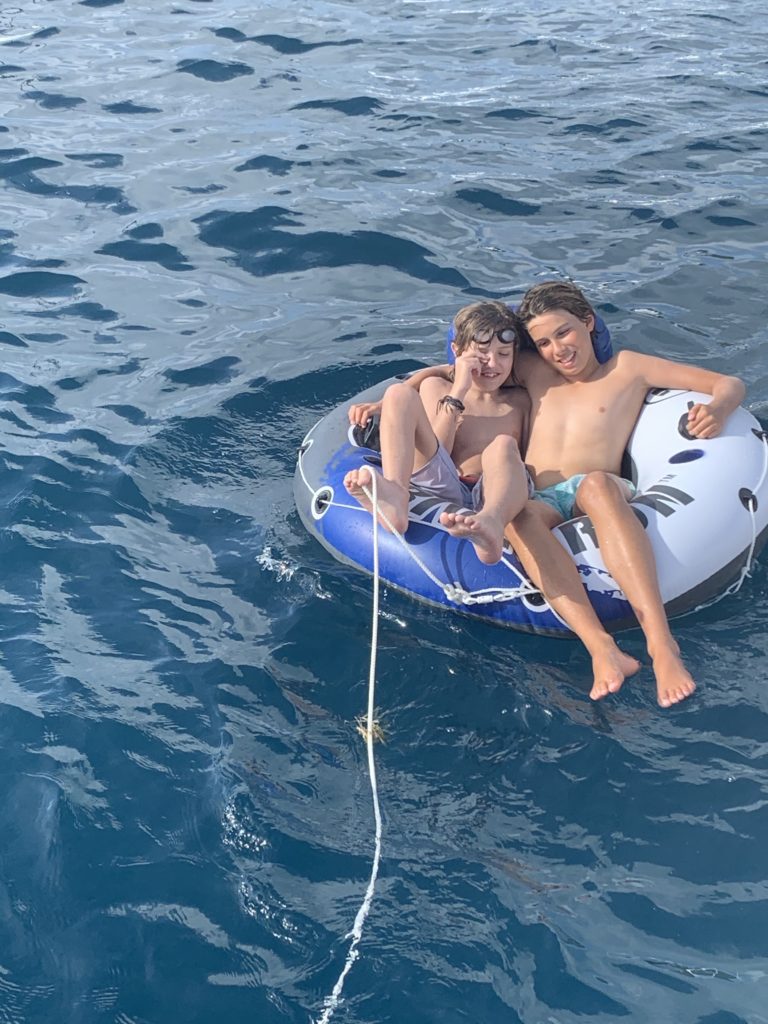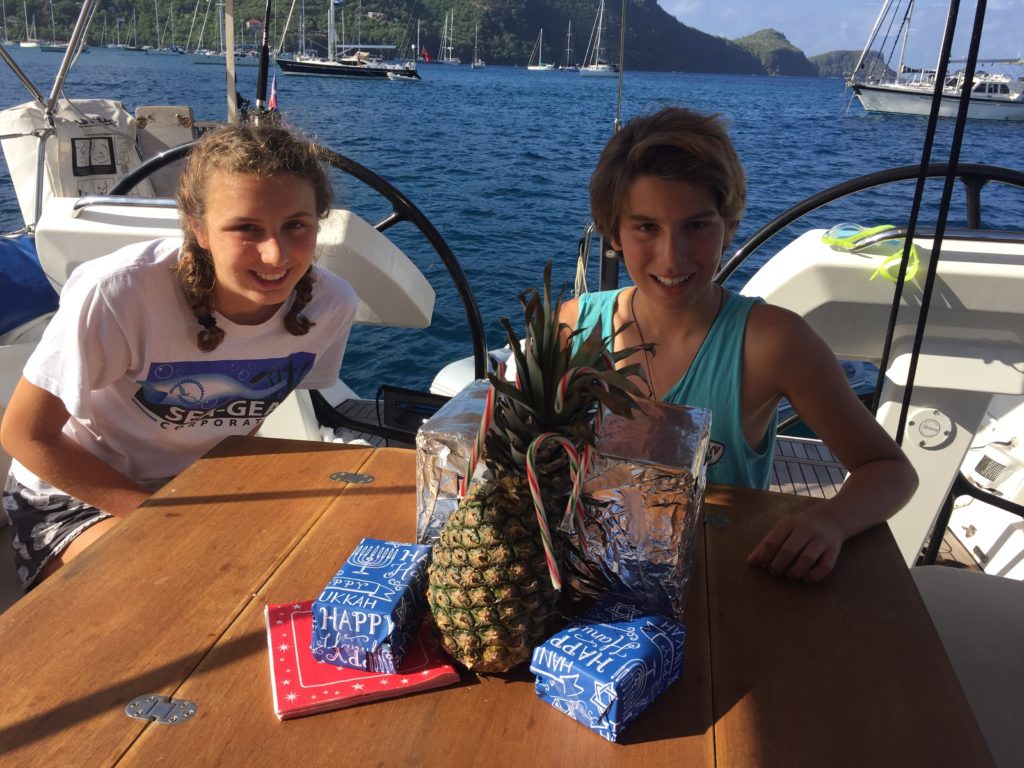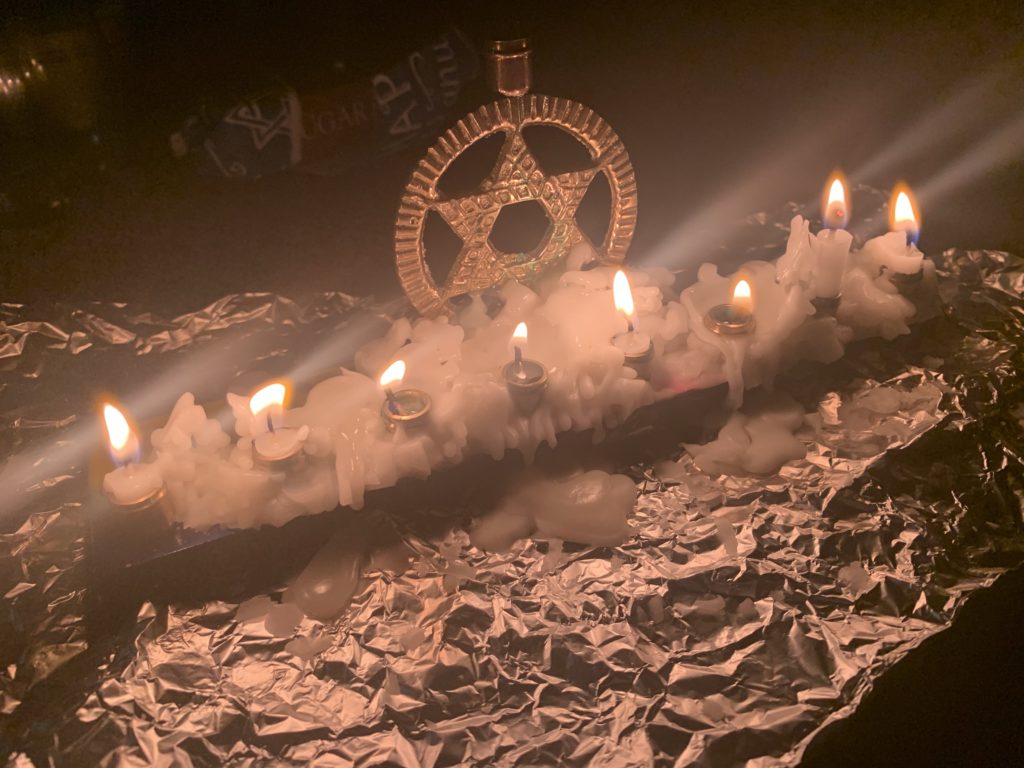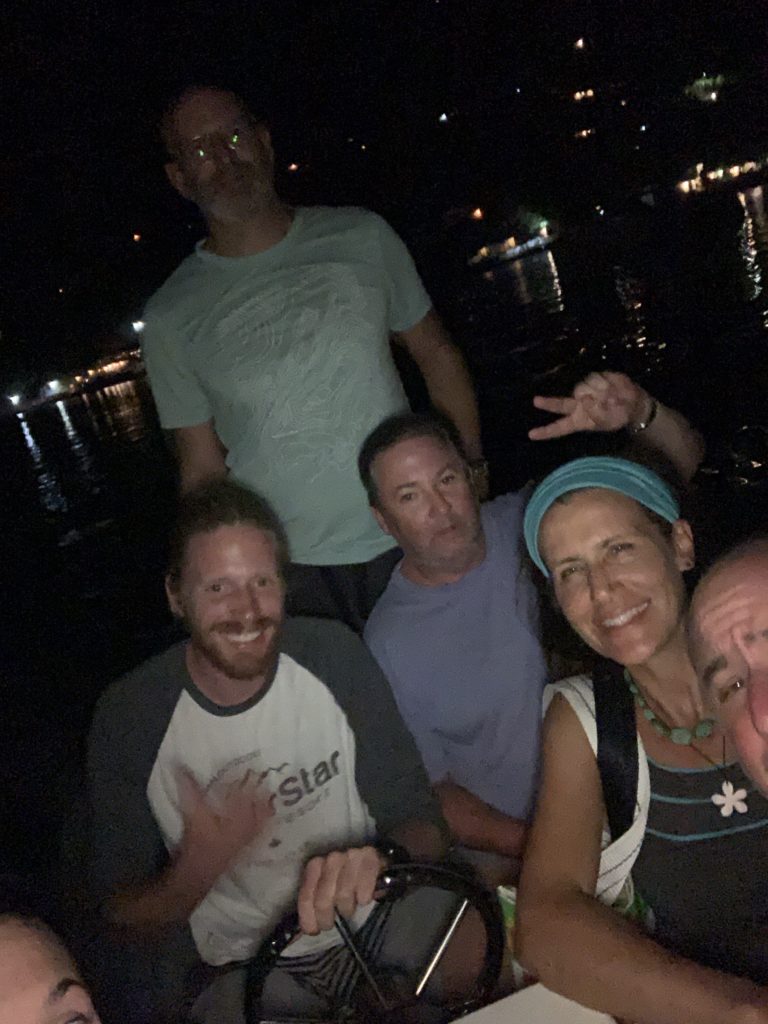 From Bequia, we headed to the Tobago Cays. The water is clear and gorgeous. We snorkeled with turtles, organized another beach pot luck, and played a trivia game organized by SV Mokara.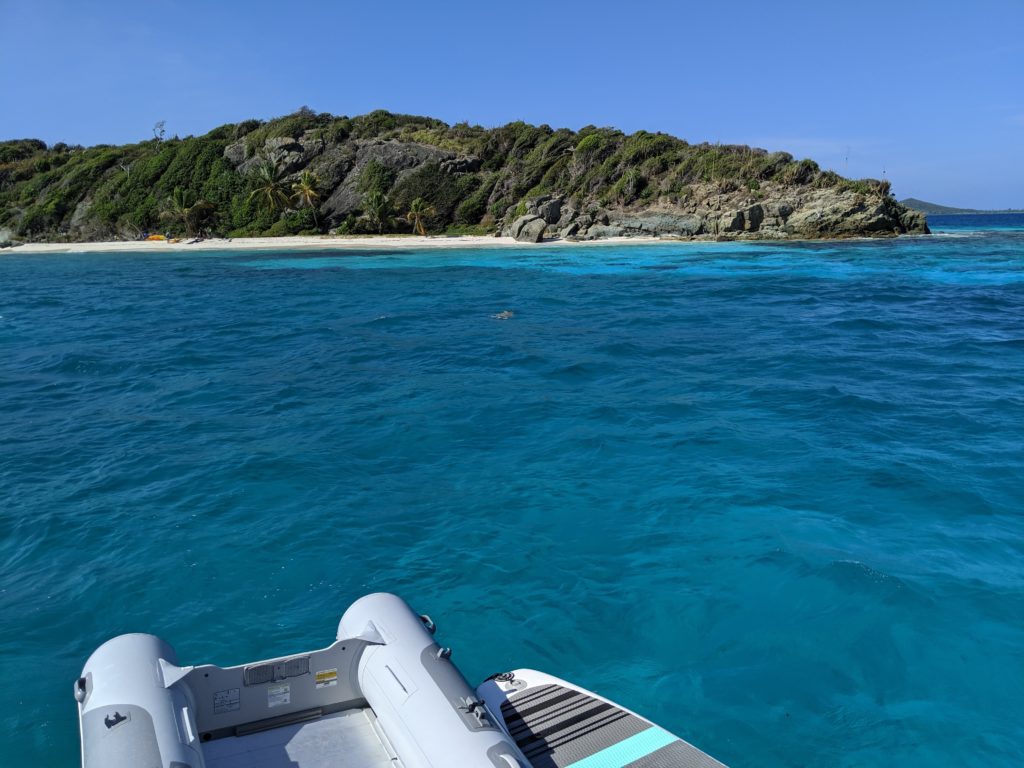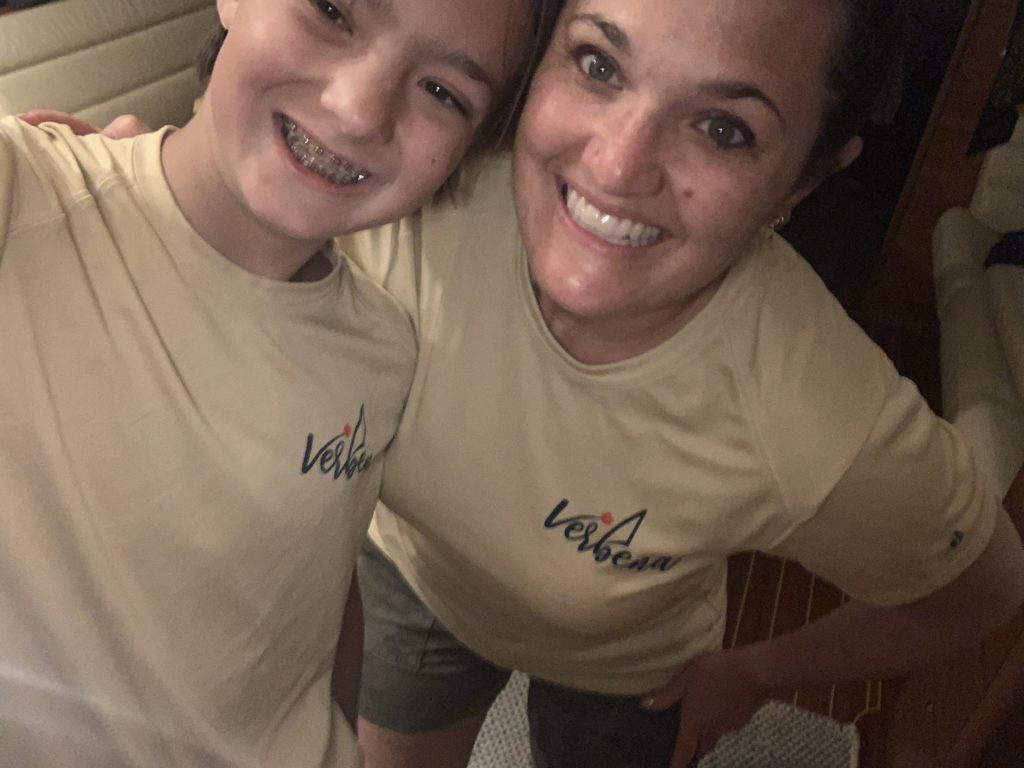 The Tobago Cays marked the end of a couple of months of sailing and hanging out with the family boats we met on the ARC Atlantic crossing. We hope to see many of them again in the Pacific but for now, we were continuing to head west while they were spending some more time enjoying the eastern Caribbean.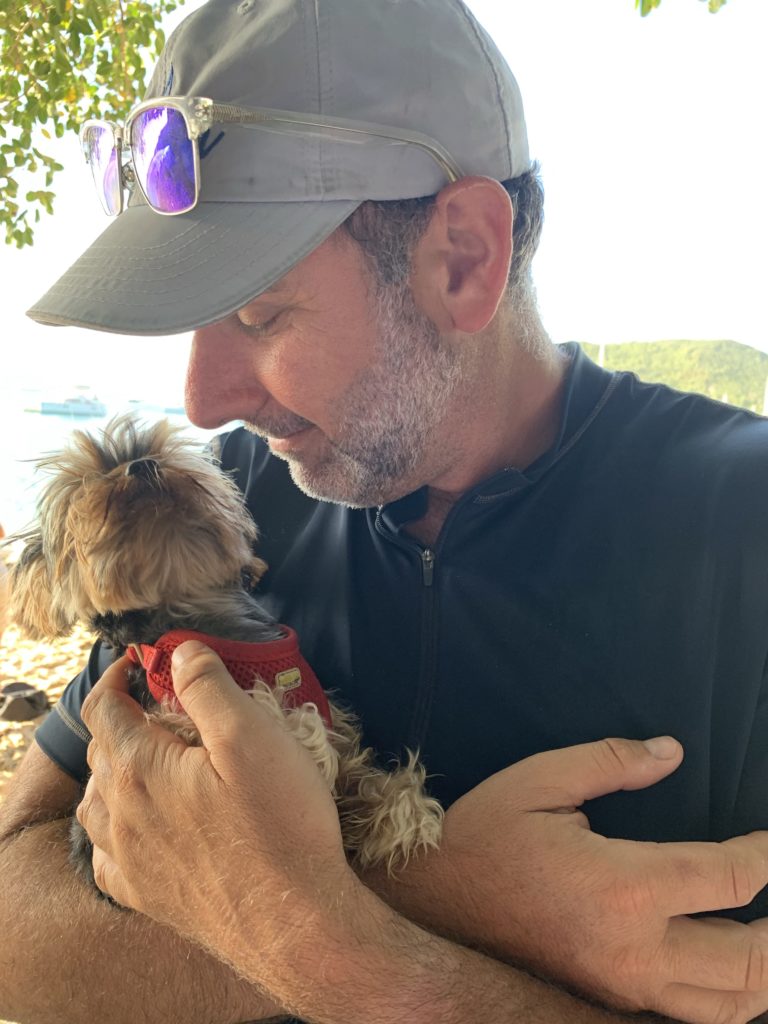 After the Tobago Cays we anchored in Saline Bay on Mayreau and walked over the beach bar on the windward side of the island. From Mayreau, we did a quick hop over to Union Island and picked up a mooring. Although we went there hoping to do some provisioning, many items were quite scarce. We visited many small markets to stock up for 400 mile passage to Bonaire. Provisioning was more like scavenger hunting.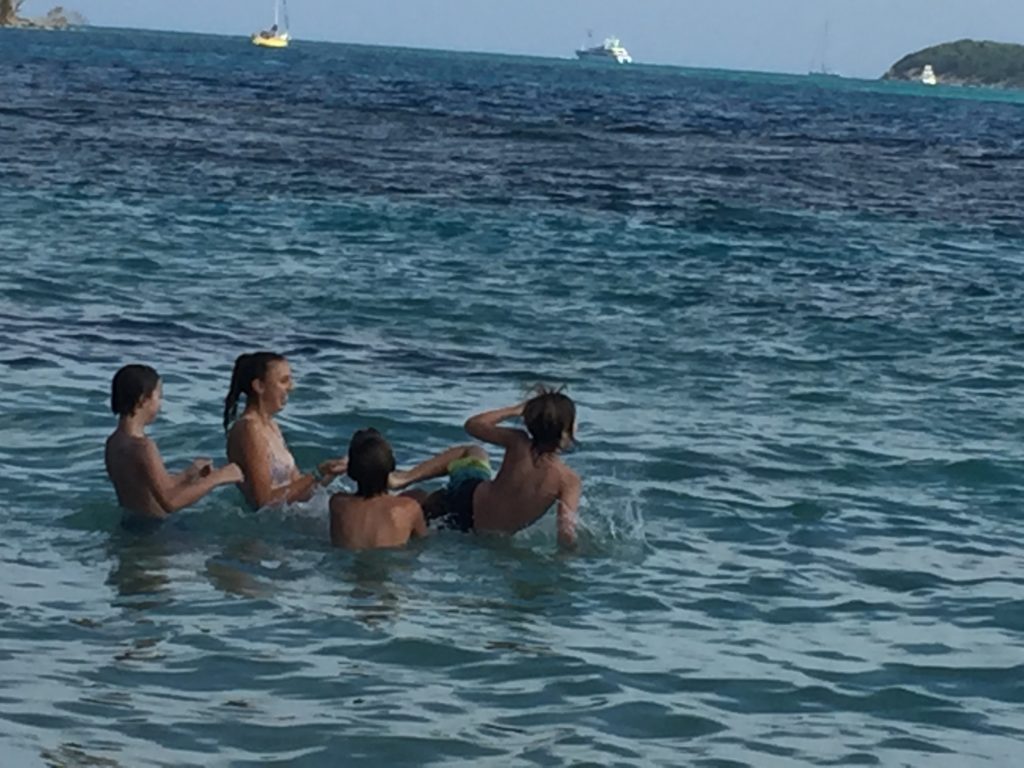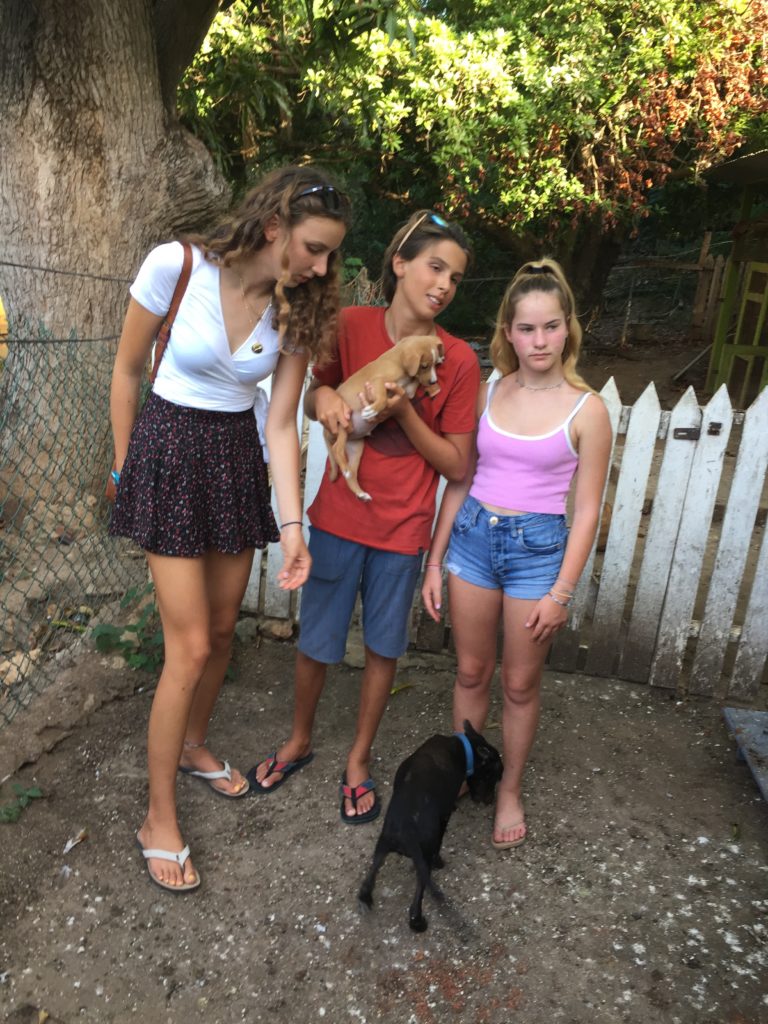 From Union Island, we we did a short sail over to Petite St. Vincent with Claire Sea. We had a great lunch with the Cahill's at the beach bar on the island. We celebrated New Year's on Claire Sea with grilled lobsters and pasta. Thanks for the celebrations, ham and sailing, Claire Sea!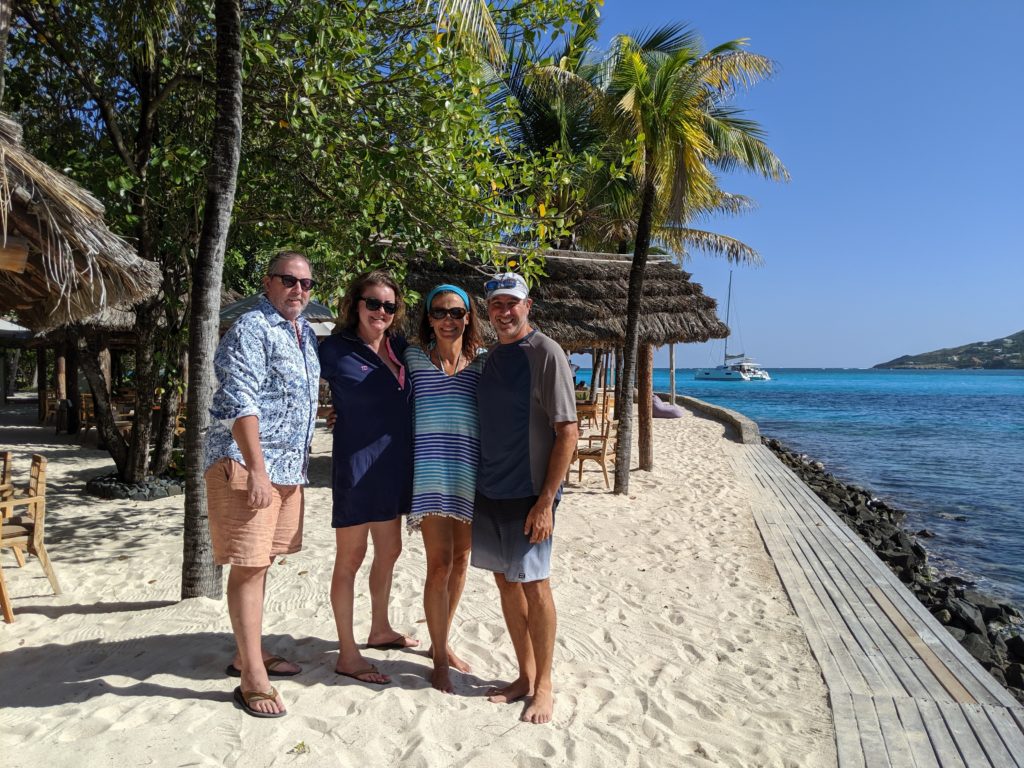 We set out fairly early from Petite St. Vincent for Bonaire on New Year's Day. The first day we had settled winds and set our symmetric spinnaker on a starboard jibe. After our first evening's meal (for 9 people!) Bill realized that on our present course we'd be coming closer than comfort to some Venezuelan islands. Given what's happening in the region, prudent guidance is to give Venezuela a wide berth. We decide to take down the spinnaker and run for the night with a poled out jib on the other jibe. On the second day we went back to our gennaker until the breeze dropped off even more as evening approached and we began to motor-sail. In the middle of the night, Bill could not get fuel to transfer properly and we decided to start sailing again – slowly. By morning the problem was solved but the breeze had picked up by then and no more need for the engine. Kids took turns doing day and night watches and it was fun to have many people to share the passage.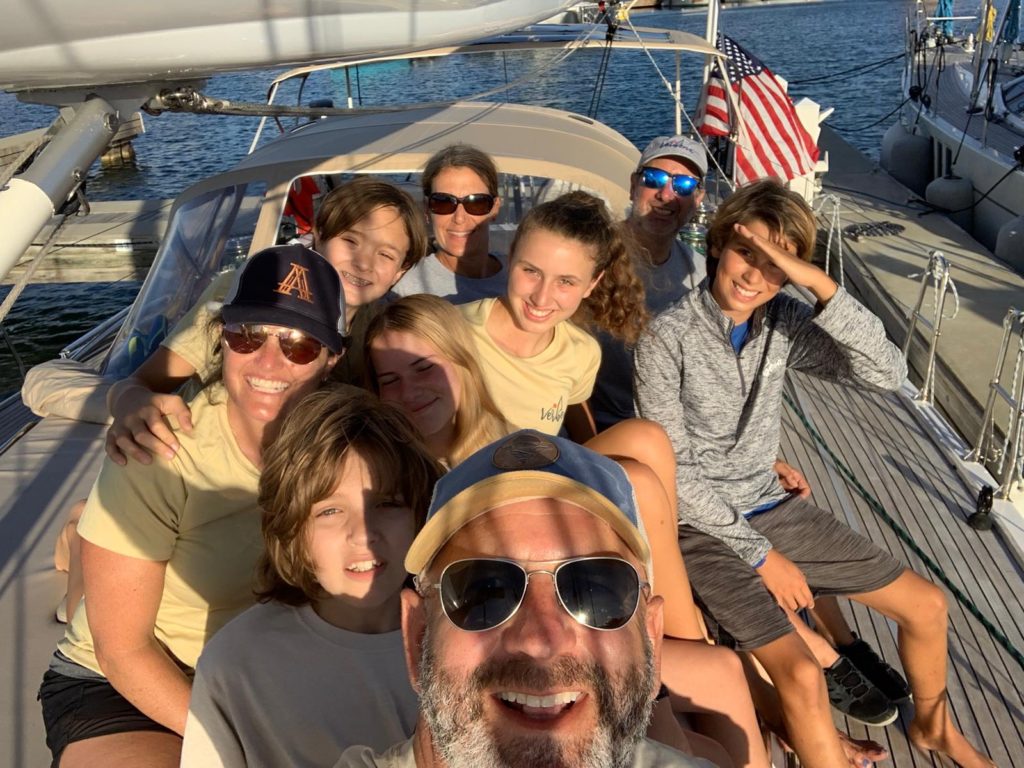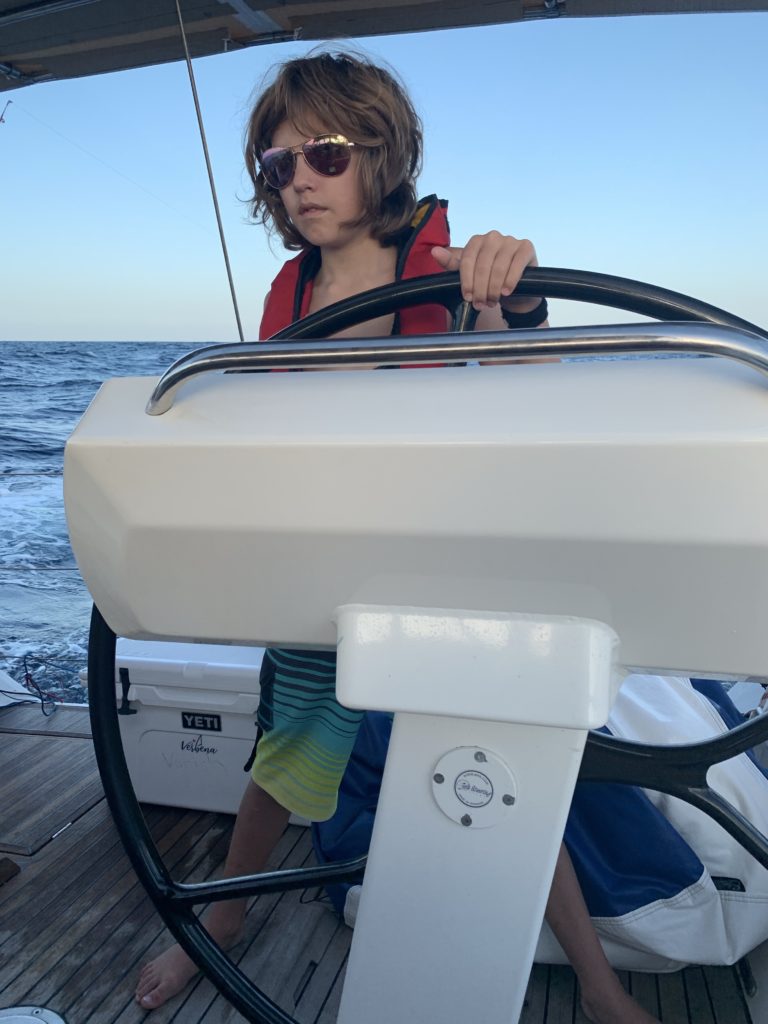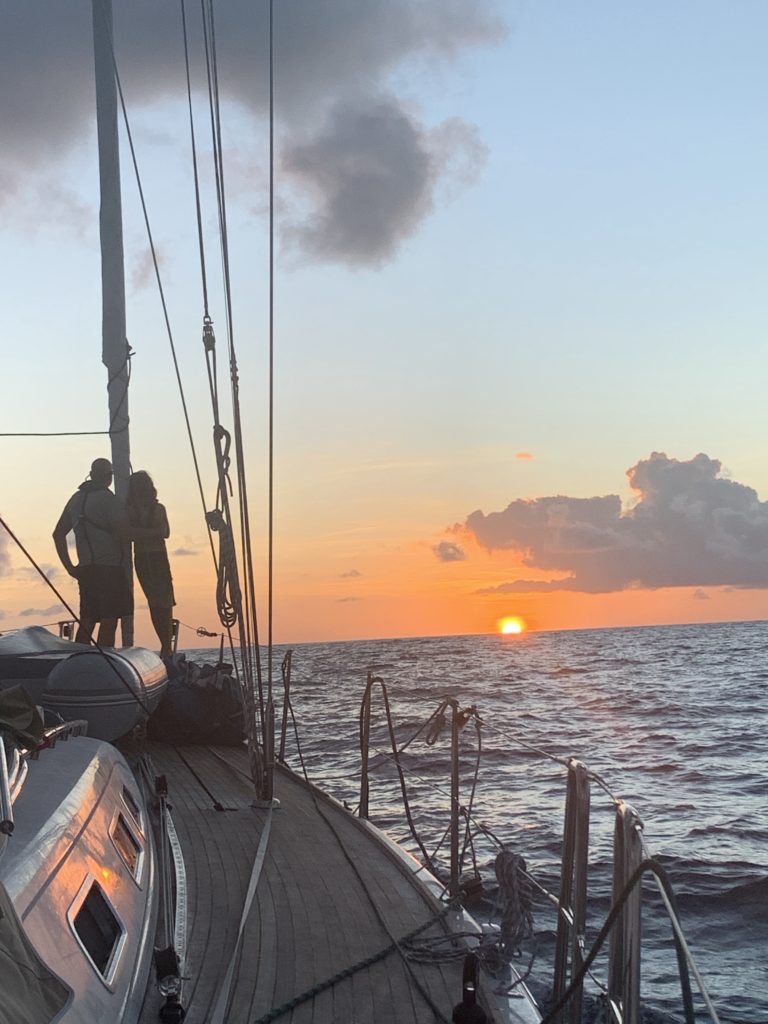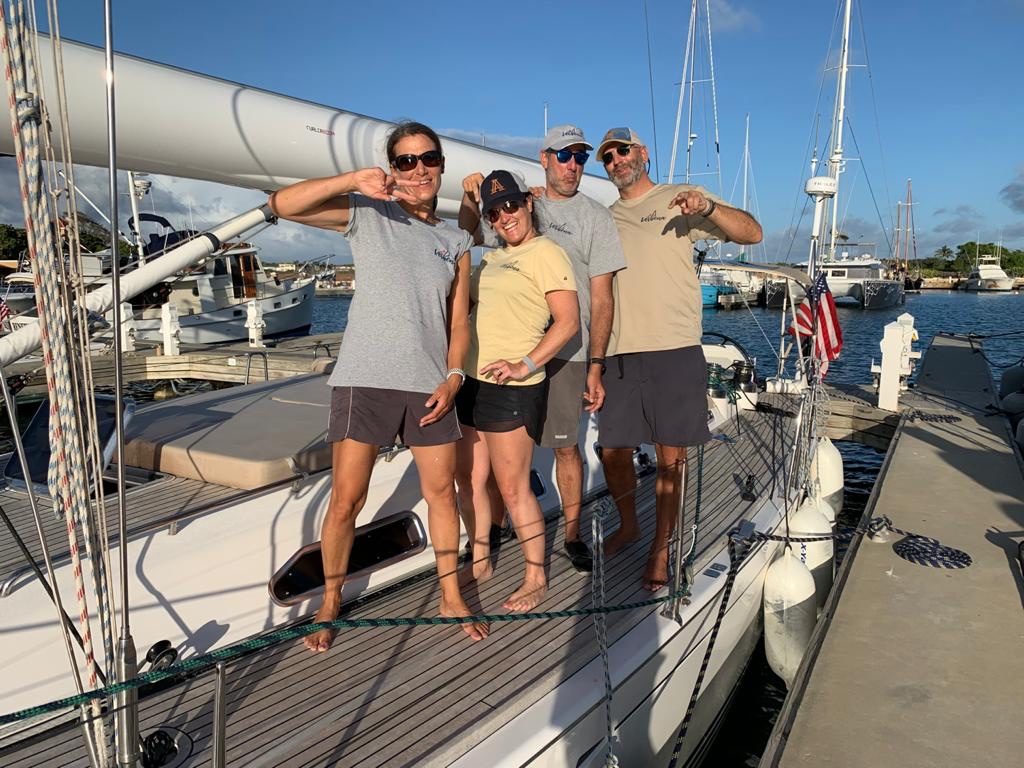 We arrived in Bonaire in the evening on Friday in time to go out for dinner at the Brewery – yum! The next day customs/immigration and pack up day. Thanks Kohn's and Flaherty's for epic fun filled holiday we will not forget!