From before we started our trip, our family wanted to take part in a self guided citizen science project. Some reasons my parents gave for doing this trip was to show Ben and I some of their favorite places before they changed forever and see new parts of the planet that will likely radically change in the next 20 years.
Having done a trip like this before having kids, this time they were interested in attempting to take some ocean related measurements. Maybe our citizen science efforts could actually help real scientist but even if they didn't, it would help us better understand the oceans. However, none of us really knew where to start.
That led Ben and I to meet with our old science teacher, Mr. Rogers, who knew a lot about the types of projects that we would be able to do. He gave us the idea to sample the water and measure things like salinity, ph, and dissolved oxygen levels. After that, thanks to Mr. Rogers and other family friends, we were able to organize a family outing to the ocean education organization SEA Semester and to the ocean scientific organization, Woods Hole Ocean Graphic Institute (WHOI).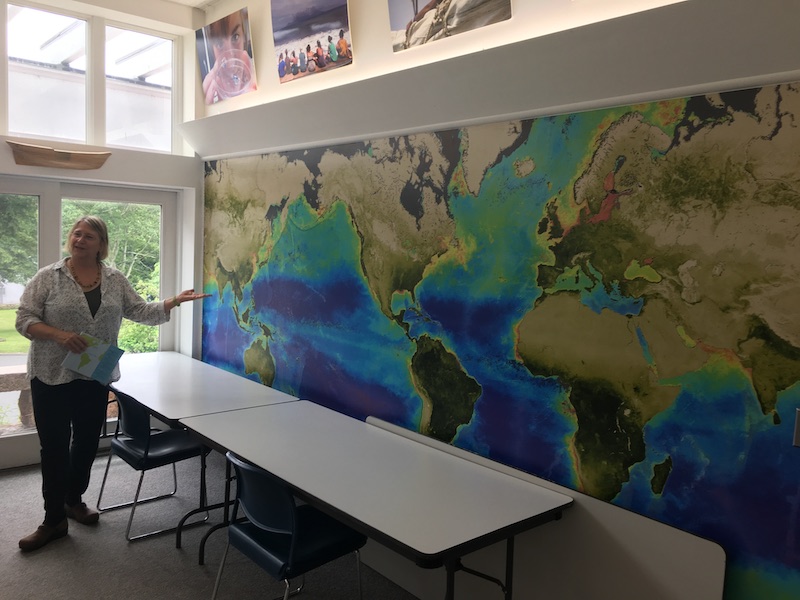 In both places we met with lots of different real life ocean educators and scientists. They gave us lots of good ideas and inspiration. The SEA Semester ships have developed some of the longest standing dataset on ocean micro-plastics. At WHOI We were fortunate enough to look as rocks and minerals and samples taken from the bottom of the ocean. The scientists also explained their projects to us. There was a big range in what they were doing but they were all equally fascinating. One scientist was studying hurricane patterns over thousands of years, while someone else was looking at micro plastics and the patterns they we moving in around the world.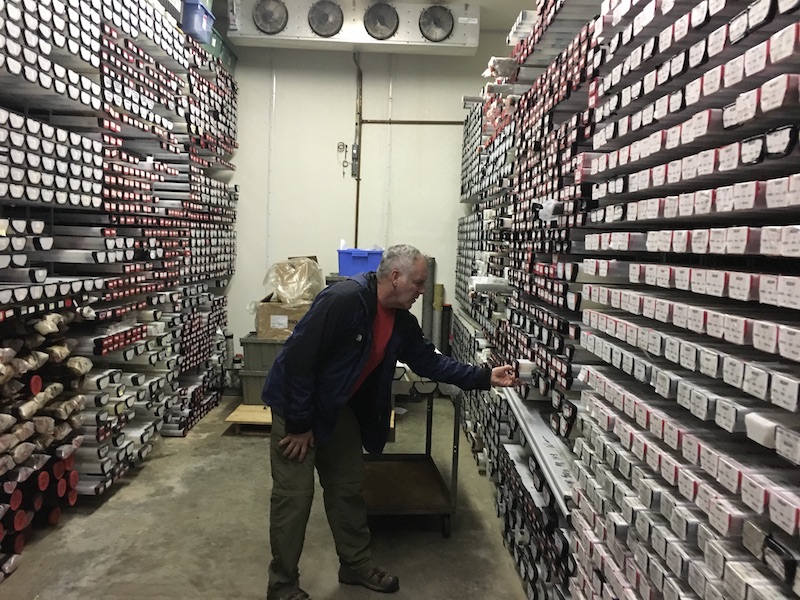 From that, we realized we may not be able to do something so large scale but we could still learn and study the water through our own trip and understanding of earth science. With the help of the SEA Association, Sea Gear and Vierners we came up with a reasonable set of equipment we could take with us to do various data collection. One set of data involve taking a sample of water and recording its salinity, pH, oxygen levels and temperature. So far the salinity has risen along our passage from the Denmark to Lanzarote while our dissolved oxygen and ph measurements have been pretty consistent.
Another more involved set of tests sample the surface water for micro-plastics and small organisms. To do this we trail what's called Neuston net behind our boat for around 20 minutes while we were slowed down to 2-3 knots. Everything larger than 335 microns – the size of the mesh net – funnels into the jar. When we are done with the collection we then can empty the jar, catalog what we found and look at some items under a microscope.
On our Portugal to Lanzarote trip we did our initial trial of taking surface samples. It was mind blowing to see that there were so many of small organisms you didn't know were all around you. We did our best to identify them and take note before releasing them again.
Sadly, just by trailing the net for only 20 short minutes a bunch bright pink and neon green colors that were not natural, littered our samples. From further inspection under the microscope, we could see these were little pieces of plastic. If we collected that much plastic from our short experiment, think of how much is already in the ocean! When we cross the Atlantic in a few weeks we plan to take regular samples to see if there are differences the further we get from land.
It has not been easy to design and conduct our science experiments. In the classroom all the equipment is given to us as well as a laboratory setting. In real life getting direction, a plan and all the items we need has been a struggle. We will keep trying!