We were happy to be in warm sunny weather in Lanzarote after months of chilly Northern European weather. We landed first at Arrecife marina. We first noticed how all the boats we ocean going live aboads rather than day sailers. We went out to dinner with several families for tapas our first night there!
After cleaning up the boat, we decided to go south down the coast to Puerto Calero for a couple of days. There was no wind on the short motor down. We quickly rented a car and spent the day sightseeing Lanzarote. We visited Tamanfaya National Park which has the landscape of the moon.  We had lunch of chicken cooked on the volcano, then to Cesar Manrique's house (maybe my favorite house ever but did not allow pictures) and to Jameos del Agua (a unique volcanic cavern featuring an underground concert hall, restaurant & salt lake).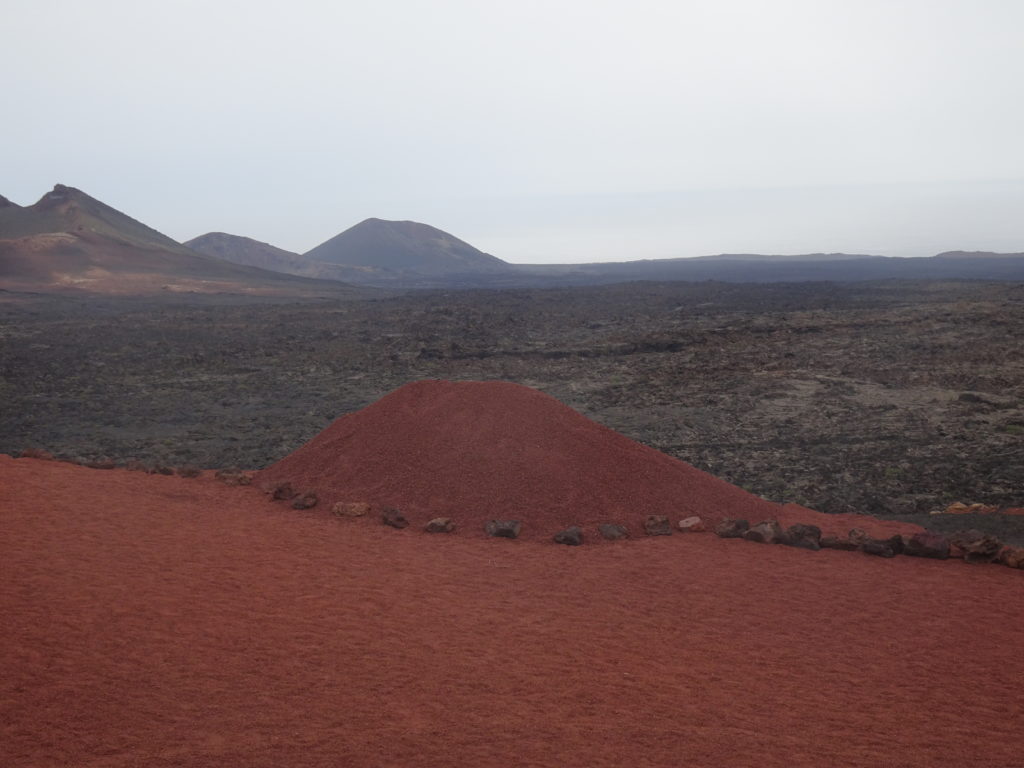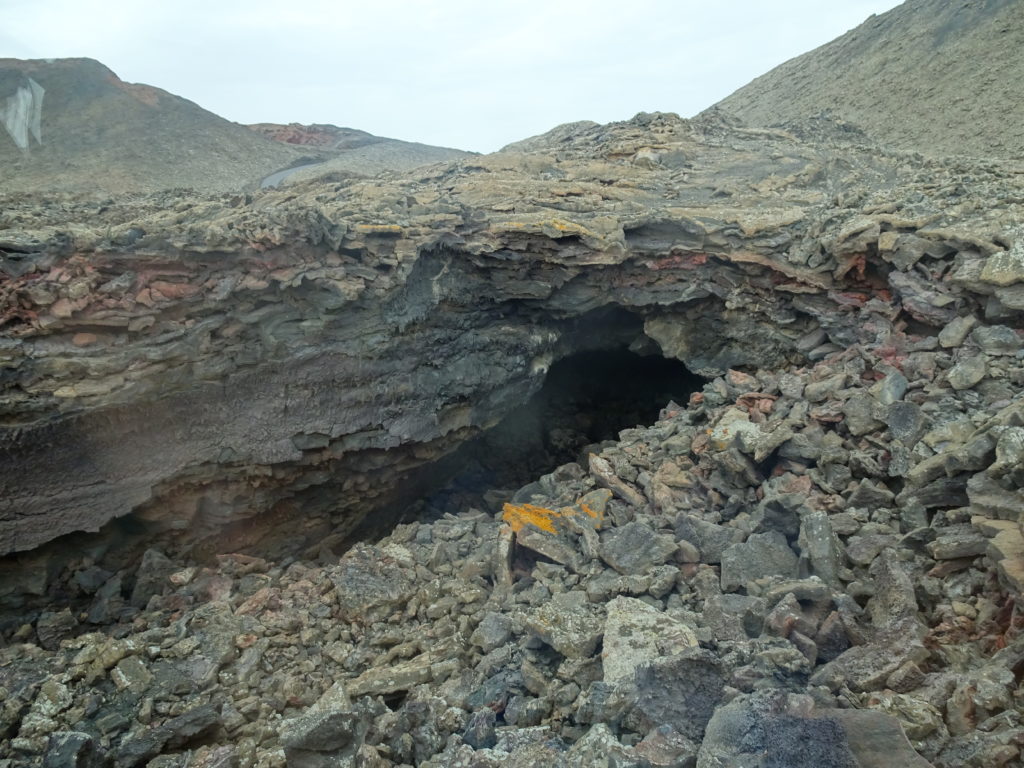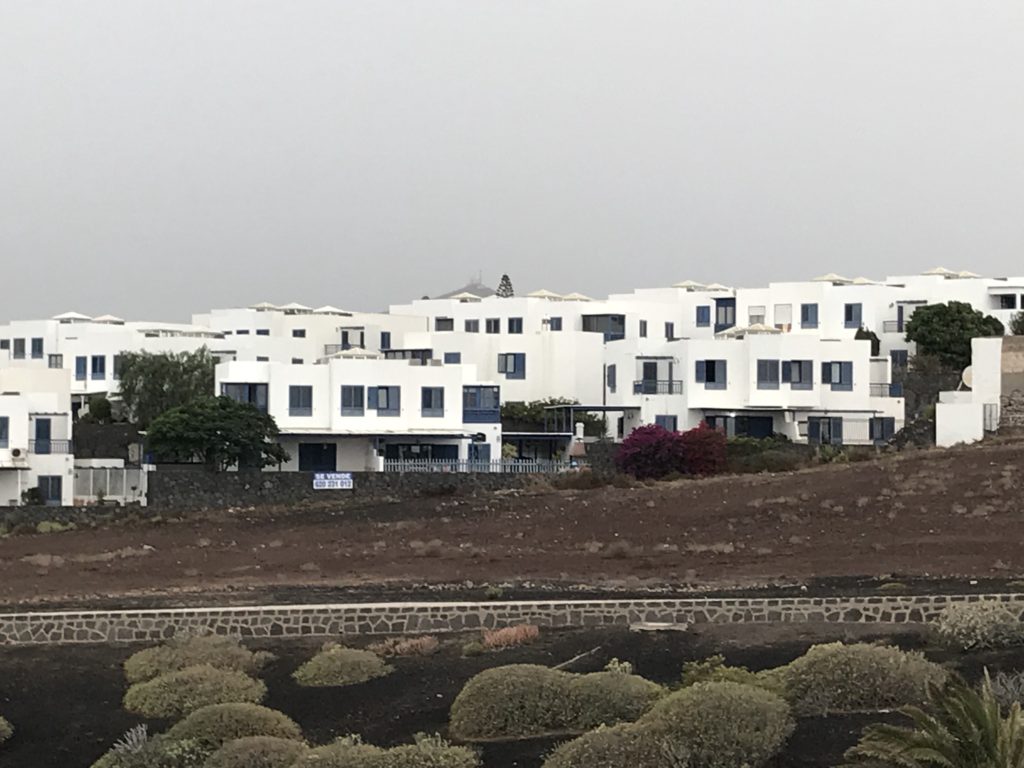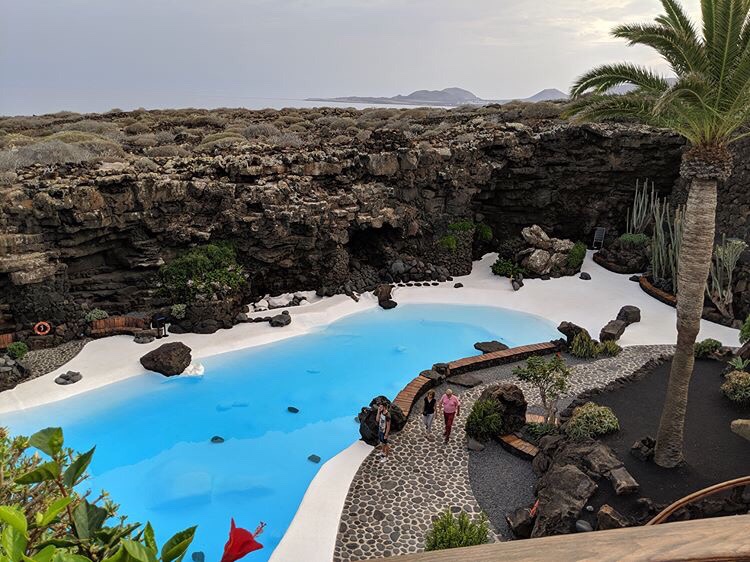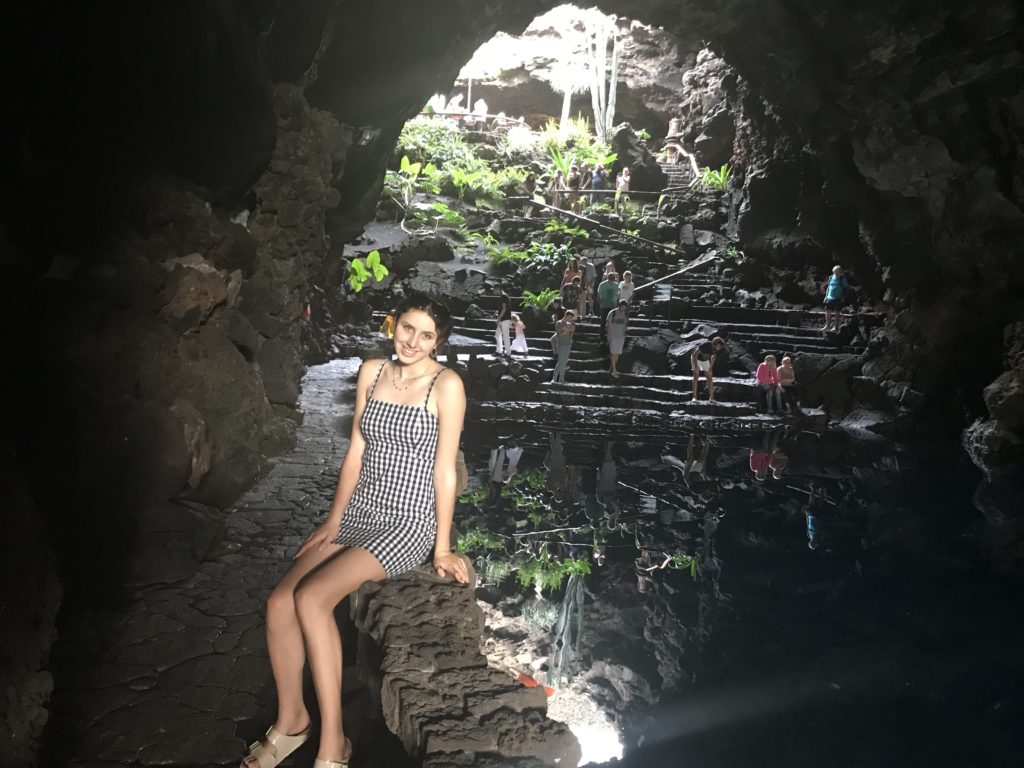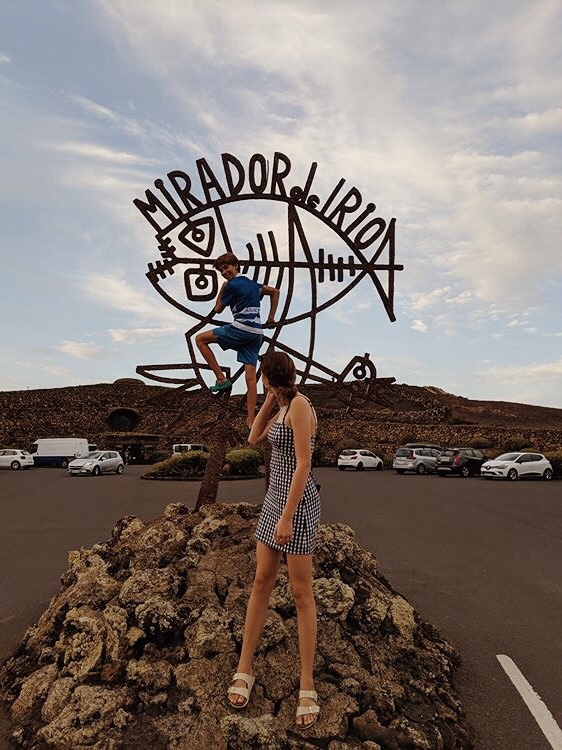 After another day in Puerto Calero, we headed out to Papagayo Beach in the south of Lanzarote. We had a good swim to the beach and Ben finally got to blow up the SUP and kayak!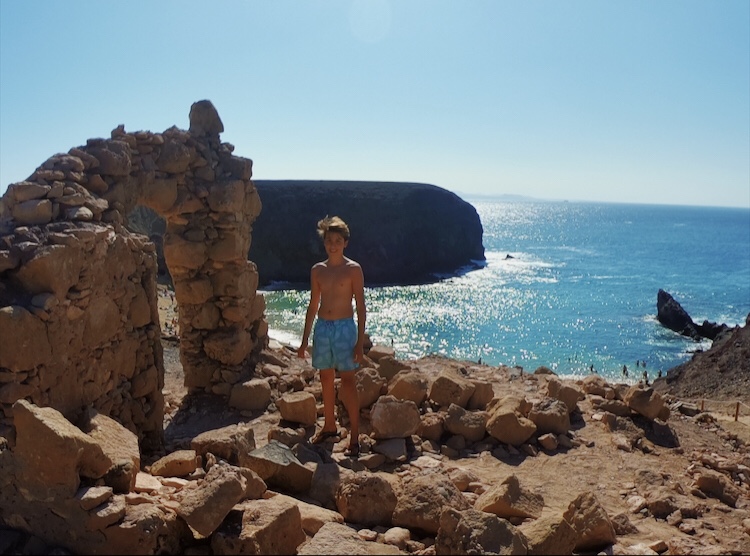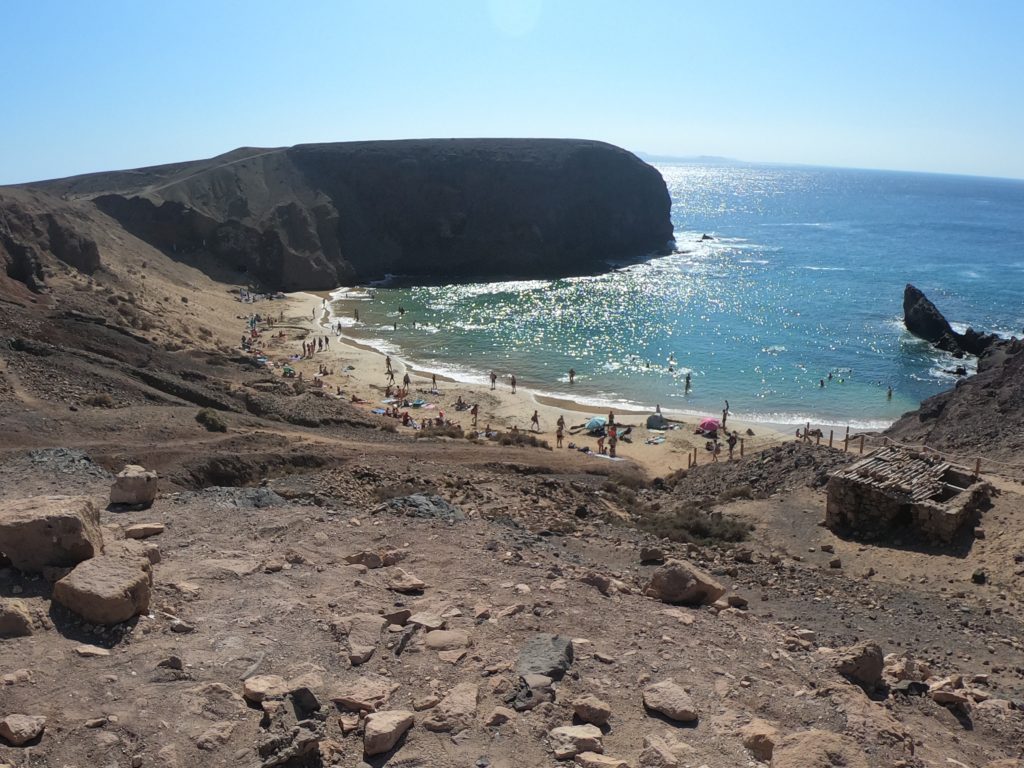 After Papagayo, we went into Marina Rubicon. Rubicon was full of ARC boats and many were family boats that we became fast friends with! We also went diving in an underground museum from Rubicon and spent some time catching up on emails, WiFi and the kids' school work.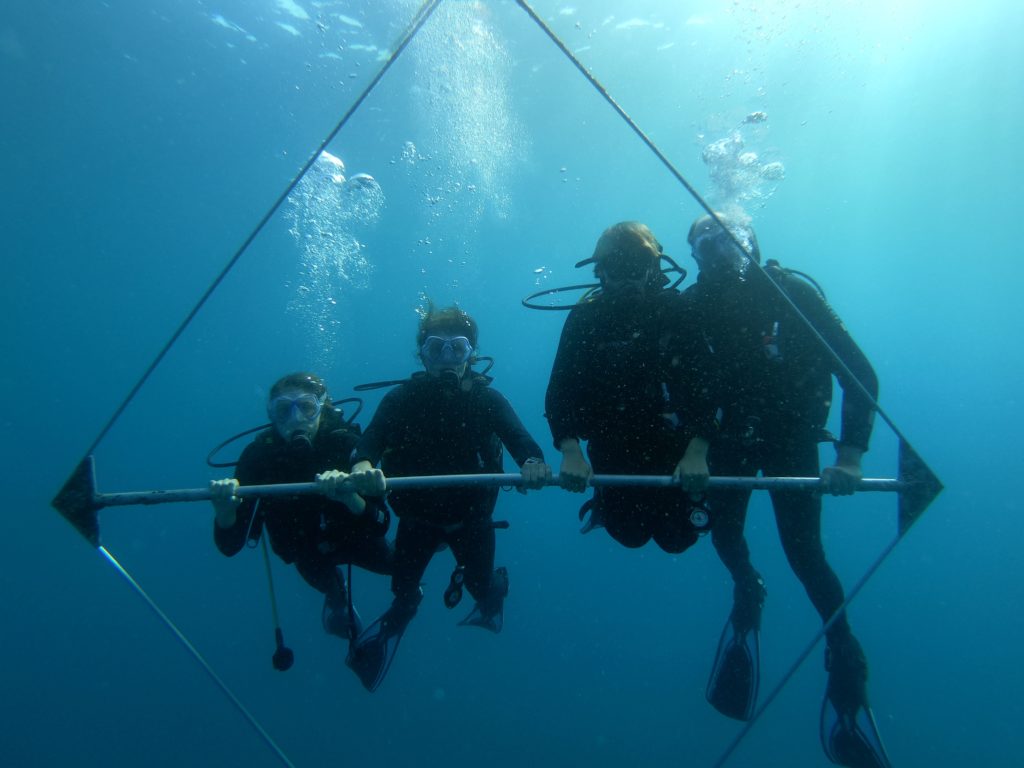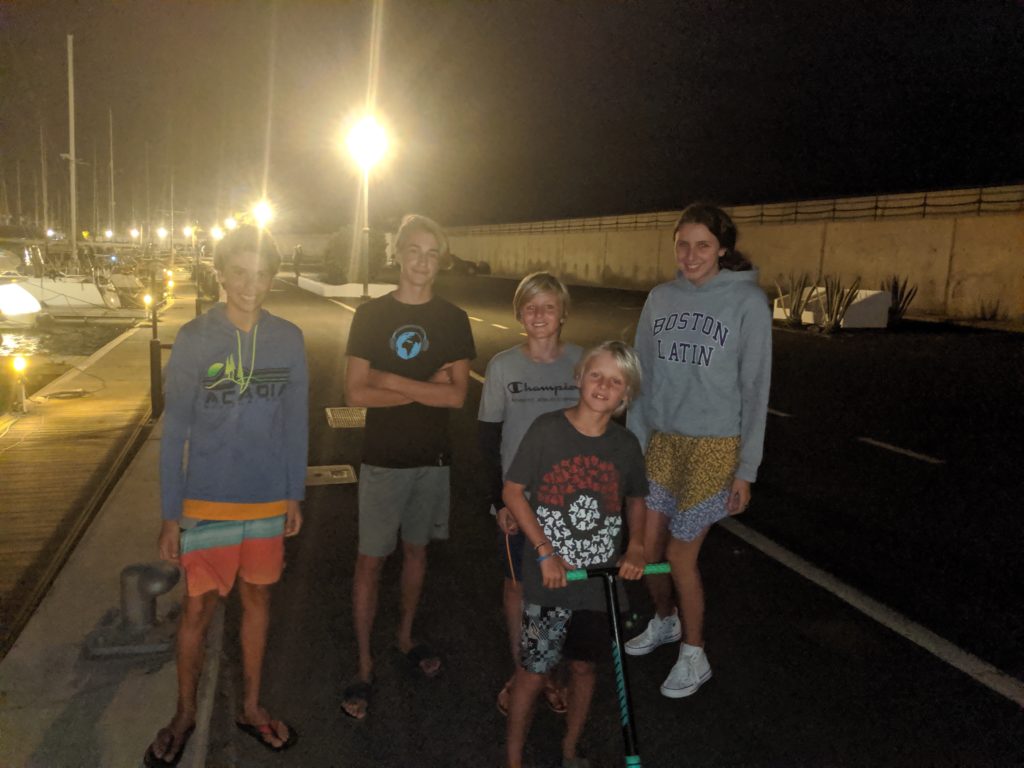 From Rubicon, we did a short but windy sail over to Corralejo, Fuerteventura where we were meeting Kristen, our Danish crew member for the Atlantic. Kristin is a sailing and kite surfing instructor in Denmark and we met him when we were sailing around there. We spent one night anchored in Puerto Corralejo. We did not love how the anchor was in and it was rolly, so we took off and headed south.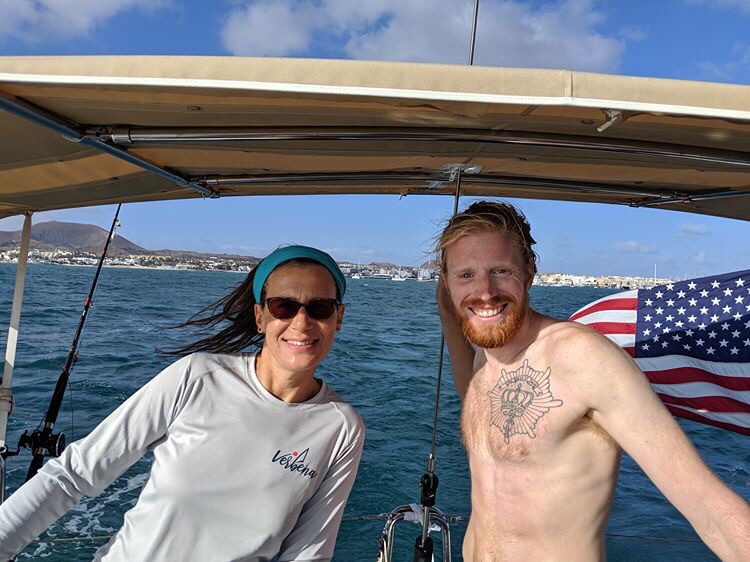 Although they did not answer the VHF, we were able to get into the marina at Puerto Rosario. It had no services but a good dock. From Puerto Rosario, we rented a car and had two days of kite boarding lessons on Flag Beach.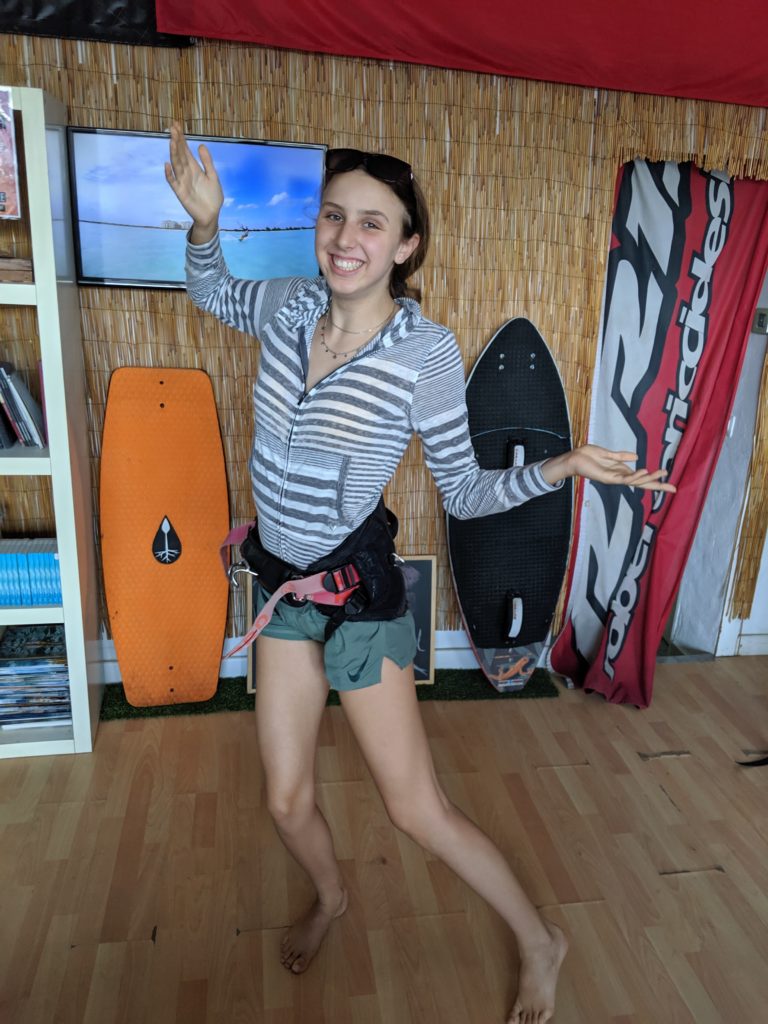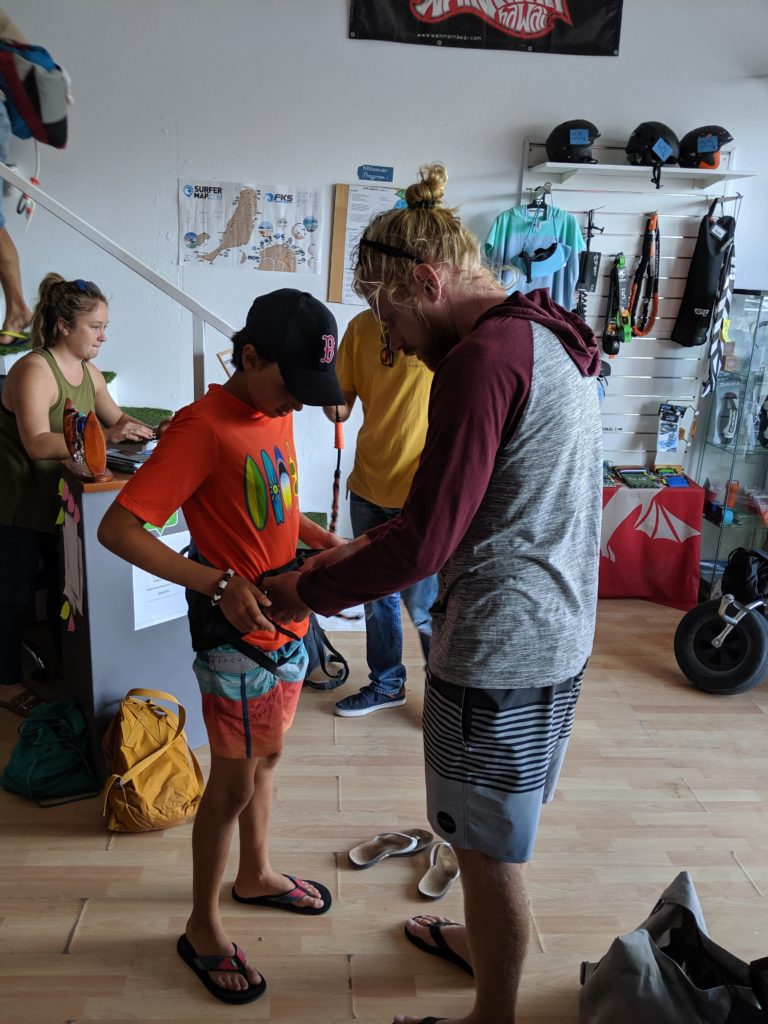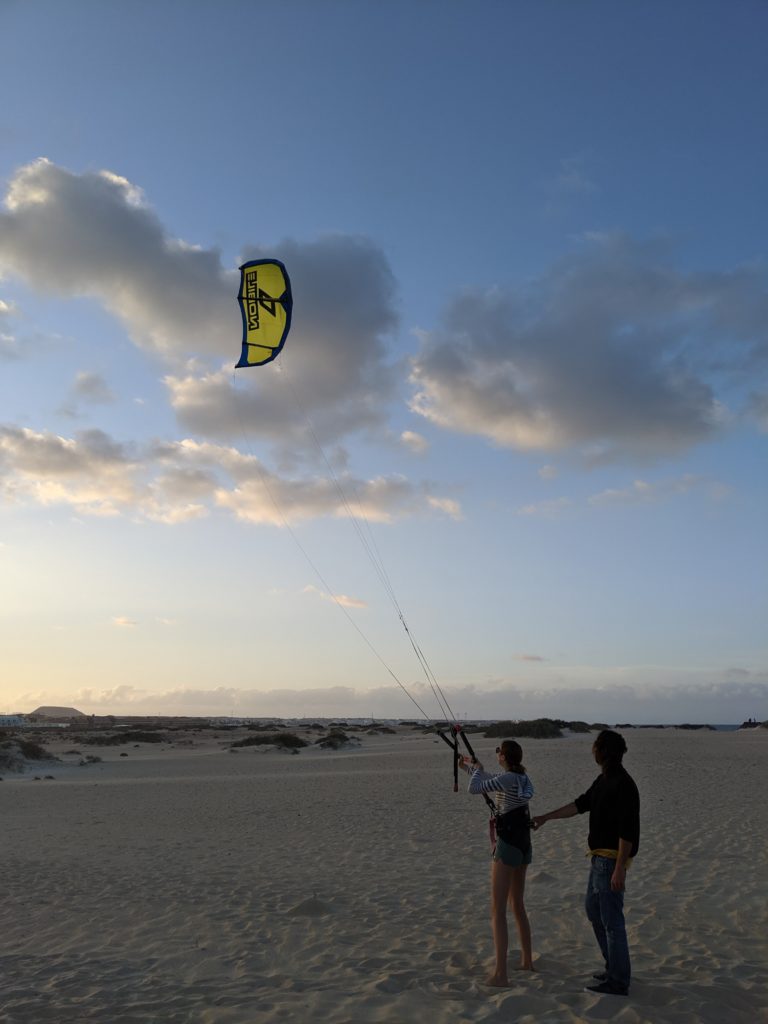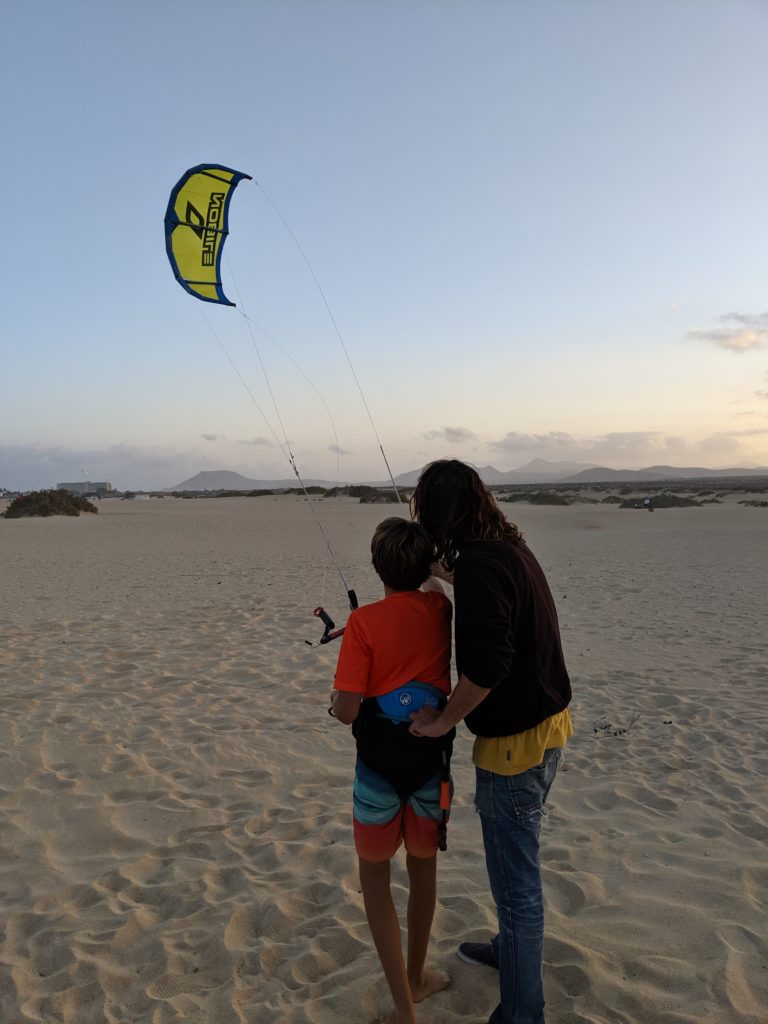 It was quite a windy week when we were in Fuerteventura. Both Lanzarote and Fuerteventura are mostly barren islands. The winds caused a lot of dust and sand to blow around.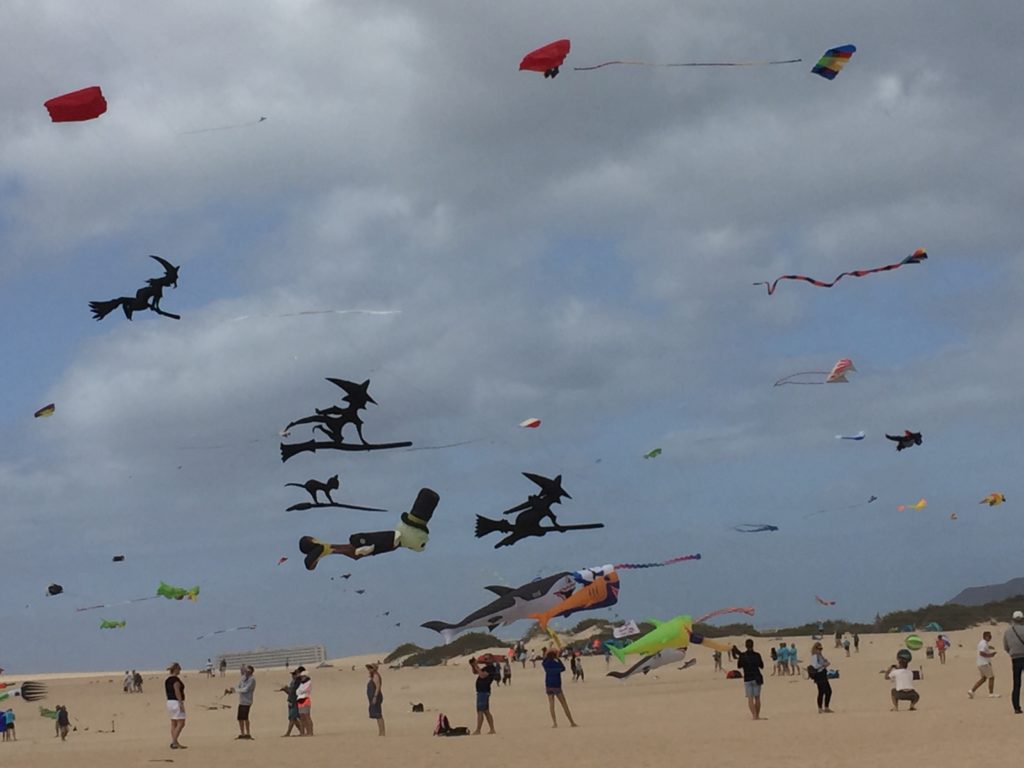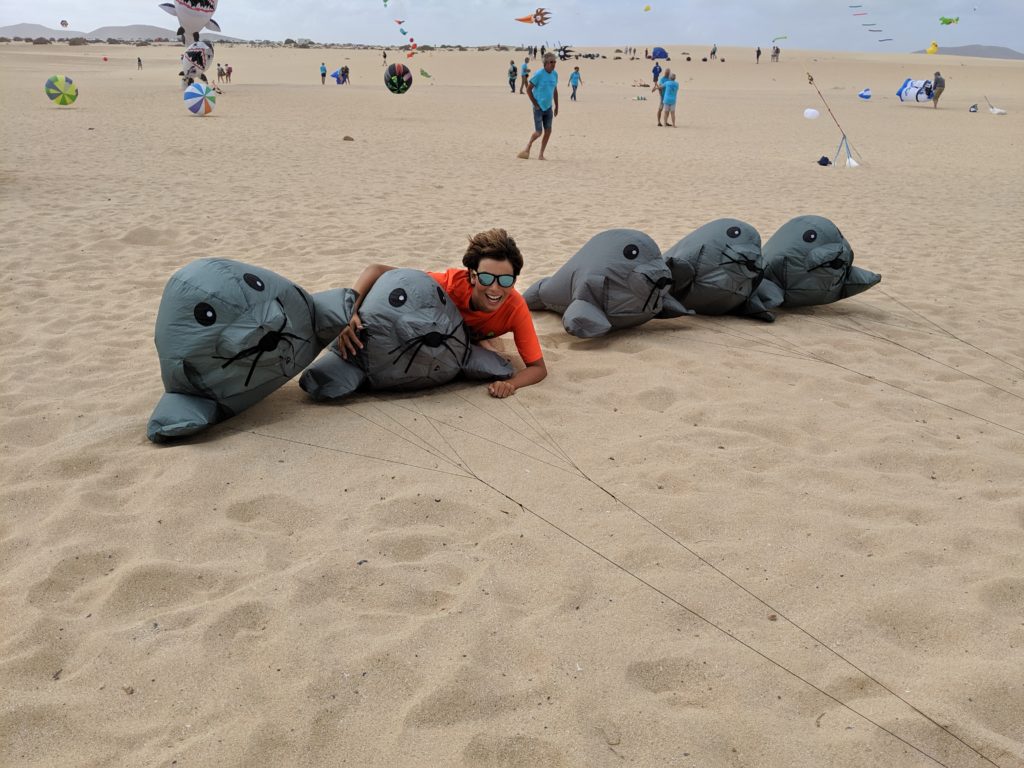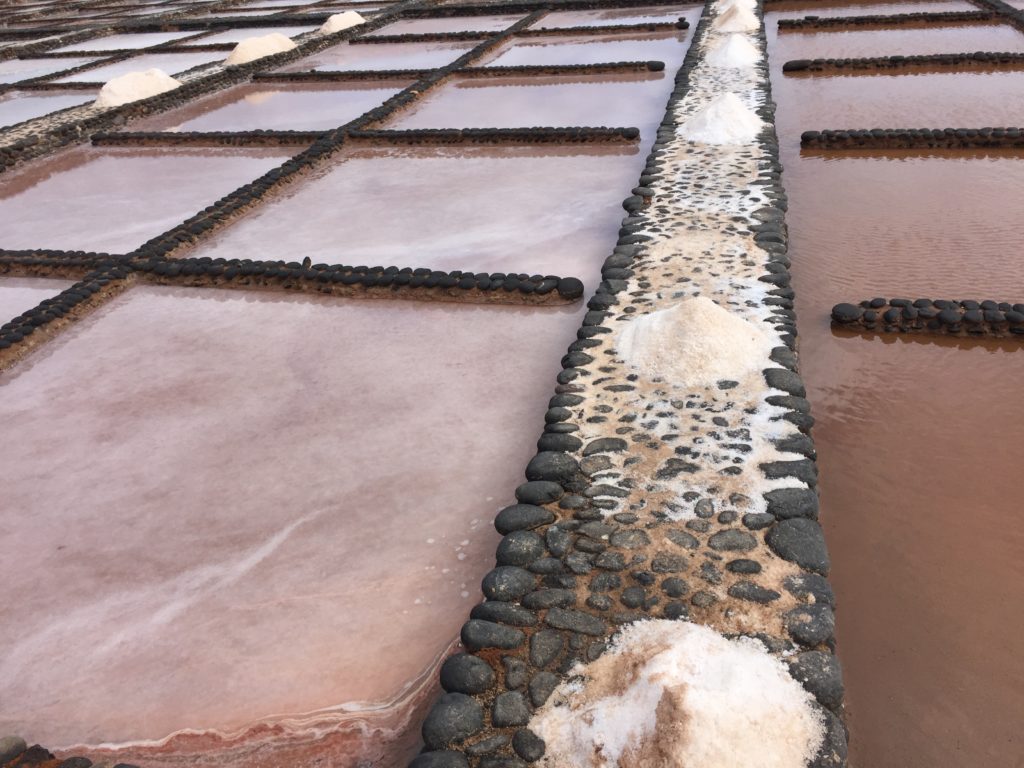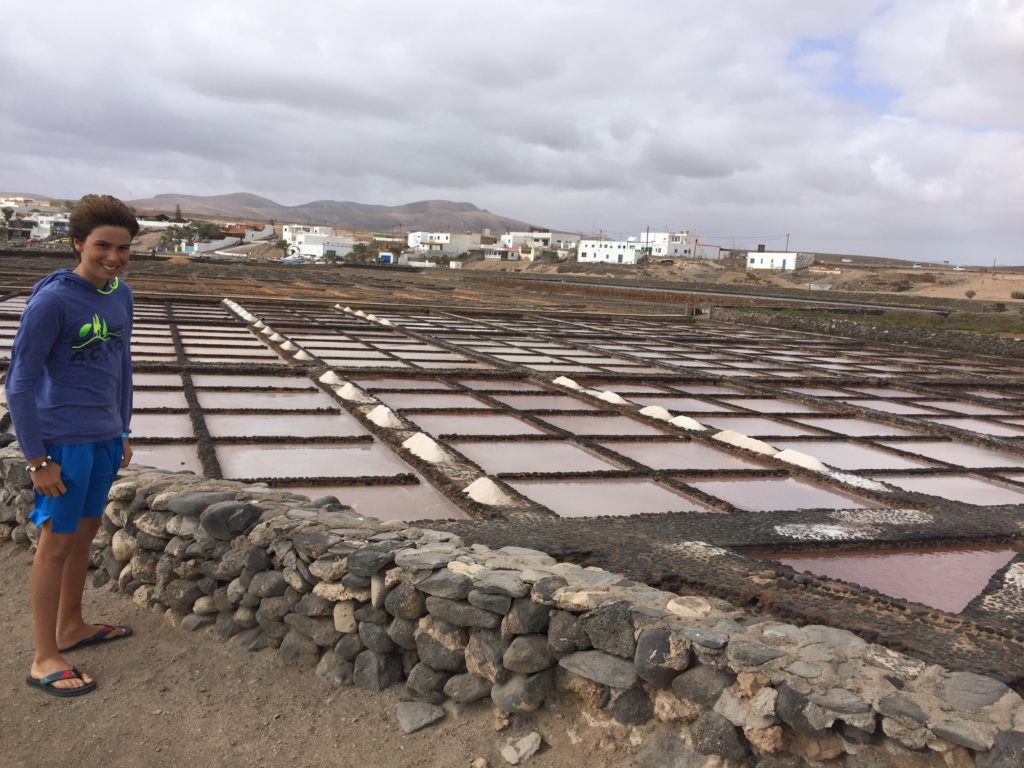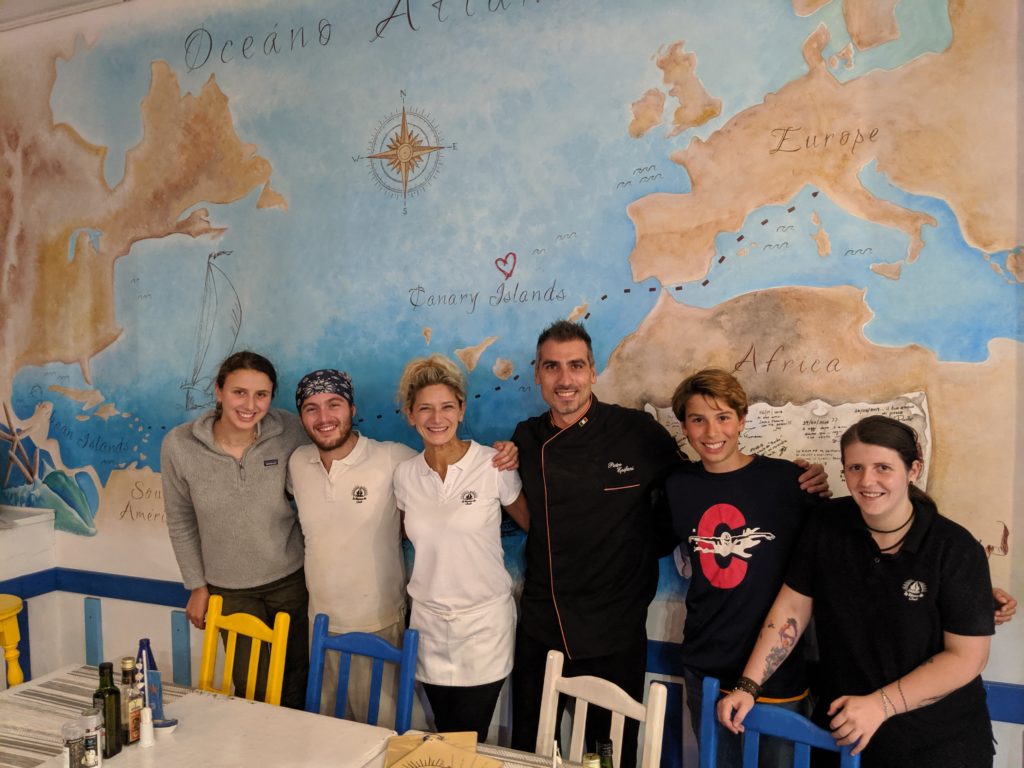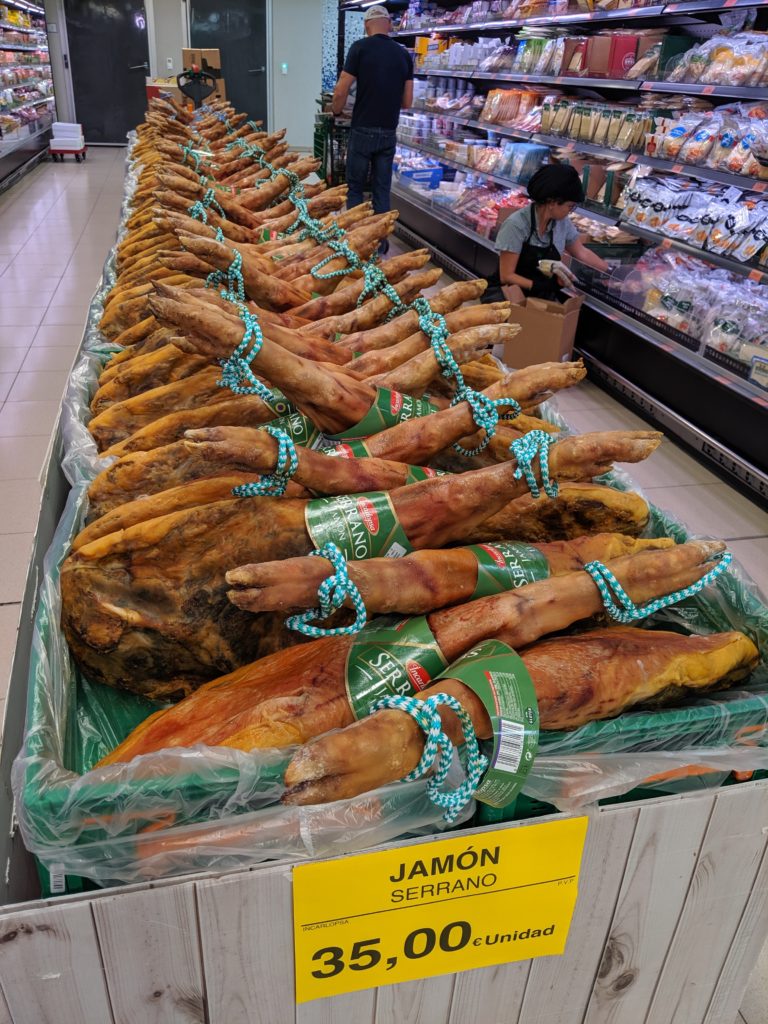 From Puerto Rosario, we continued south along Fuerteventura to Morro Jable. We had a reservation in the marina there, but when we arrived they said they had no room. The anchorage outside the marina seemed fine so we went there. However, the wind picked up over night and we spent quite a harrowing 24 hours at anchor in up to 45 knot winds! The dinghy flipped over and anchor slowly was dragging back. We eventually moved to the anchorage on the other side of the marina which was better before heading out for quite a windy and wavy sail to Las Palmas for the ARC.