We mostly motored with main up across the English Channel. There was a lot of freighter traffic. We also saw a swimmer swimming England to France across the Straits of Dover. Across the Channel, we then sailed along English coast. It was a pretty coast with white cliffs. One spot that we had originally considered as an anchorage from our book turned out to be a miltary firing practice zone that was active (as we were politely informed via VHF). We went further along the coast, ending up off of Newhaven because it had the best protection for the night and was the closer to Cowes. Although it was not that warm, we saw a water skiier/hydrofoil guy in the harbor as we ate dinner in the cockpit.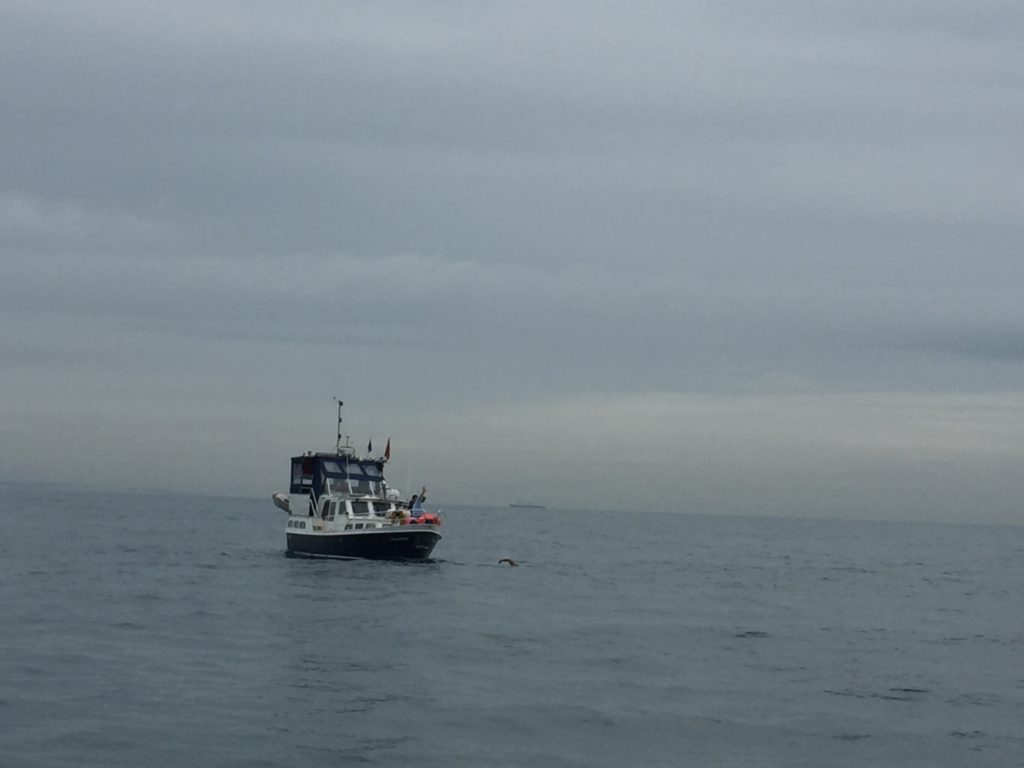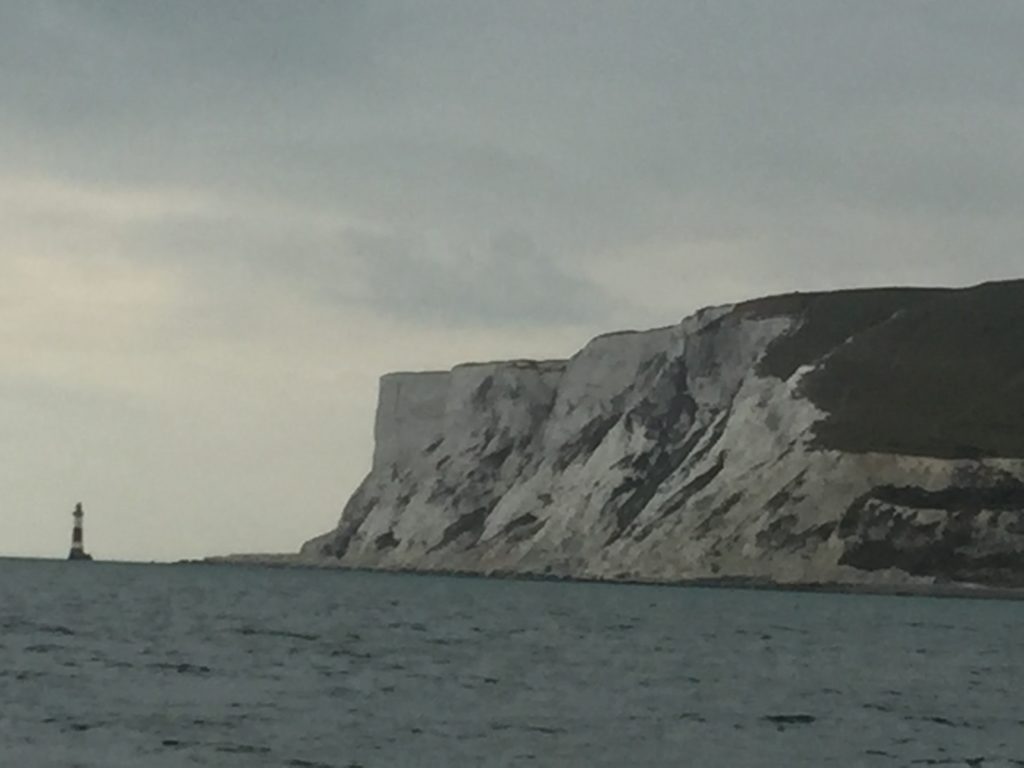 We did some boat maintenance things in the morning at the anchorage, namely Bill ran the generator and the water maker. Then we headed up the Solent to Cowes. The current was largely with us so we made good time, even though the winds were light but steady. The marina, Cowes Yacht Haven, was an easy tie up and was right in the center of the town.

Cowes really feels like the center of sailing and yachting. Everything is about sailing and racing. Plus, lots of historic pubs and everything is in English – even instructions and the beginning of conversations! We enjoyed the pubs, fish and chips, checked all the boat chandleries for things on our want/need boat list, and stocked up on some favorites we were missing – like cheddar cheese and Hob Nobs. Bill and I even went to hear some music at one of the pubs after we sent the kids back to the boat.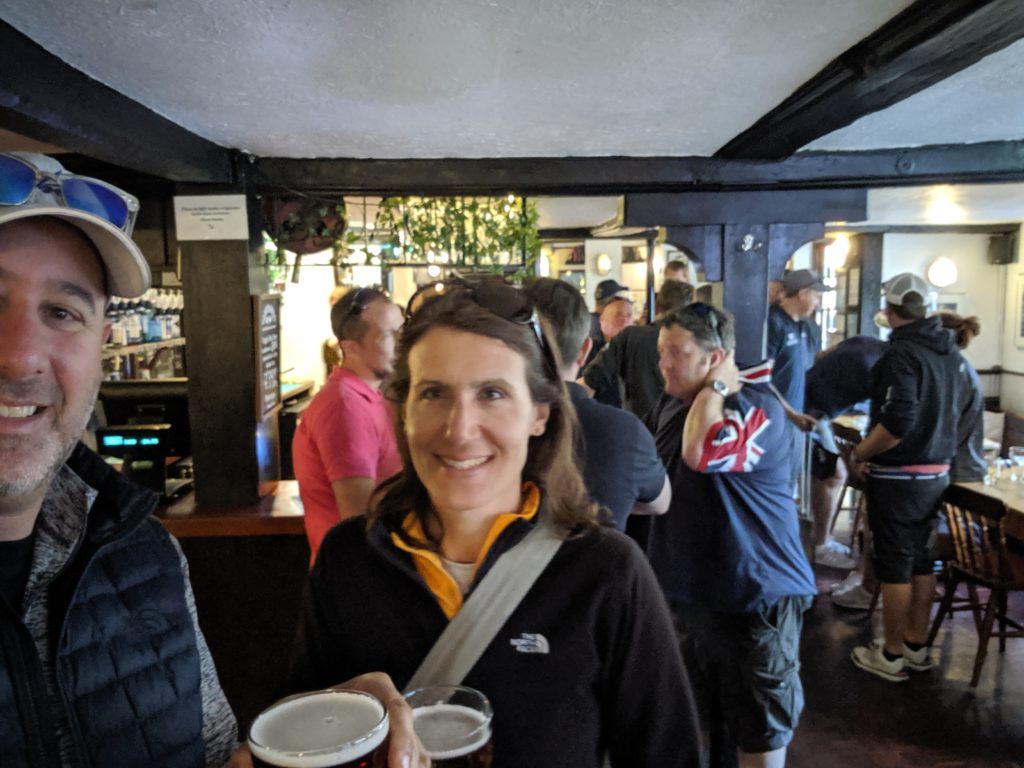 We had planned to stay in the UK longer and go to Southampton where there was a boat show, Poole where friends had recommended, and possibly further along the coast. However, the weather forecast showed heavy winds coming. Since we wanted to get south, sadly we only stayed in Cowes a couple of days.