The Galapagos had always been one of the 'must do' destinations along our route. The thought of sailing through the same waters as Charles Darwin and experiencing all the island wildlife was too tempting to pass up.
During our two plus weeks on the islands, we got to experience multiple sides of life in the Galapagos – those as an eco-tourist and those as someone who needs to buy groceries and get our boat set for our next 3000 nm voyage. My perception of the islands before we arrived was as a mostly desolate nature preserve. I have now come to realize they are home for around 30,000 people working hard at preserving the ecology and providing economic opportunity for the islanders. I am glad we got to experience the islands when we did. As much as the people are working to preserve the current habitat, I imagine the wheels of progress and modernization will continue to take foot.
Our port of entry and first island visit was San Christobal. Here, the four of us, plus Eloise and Aunt Beth spent a few days touring the land and surrounding sea.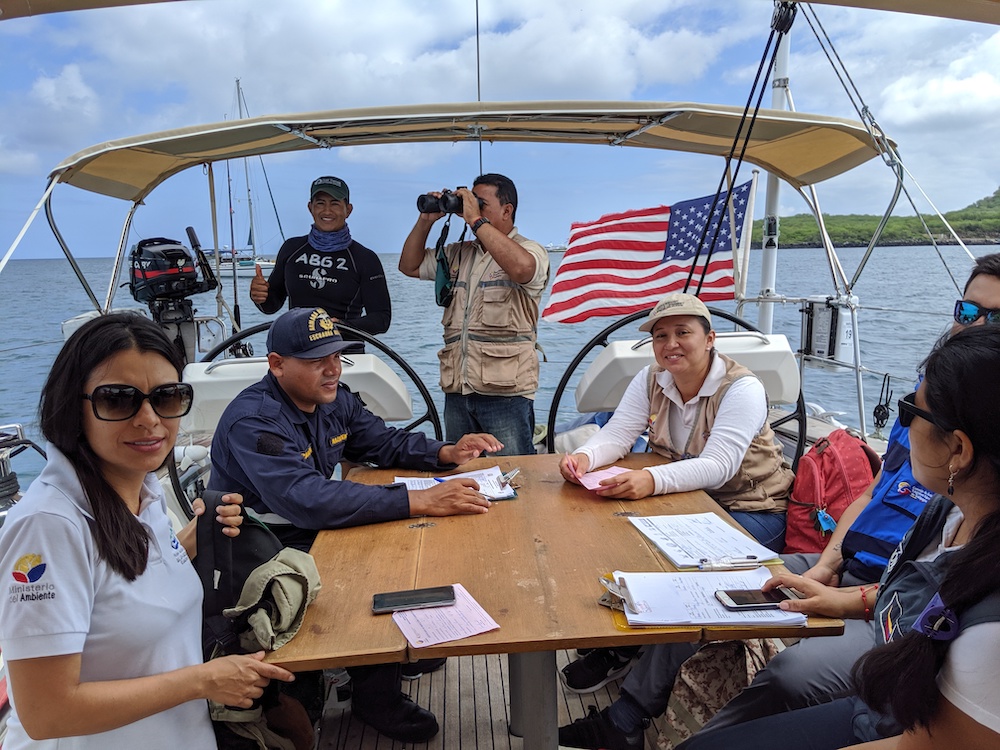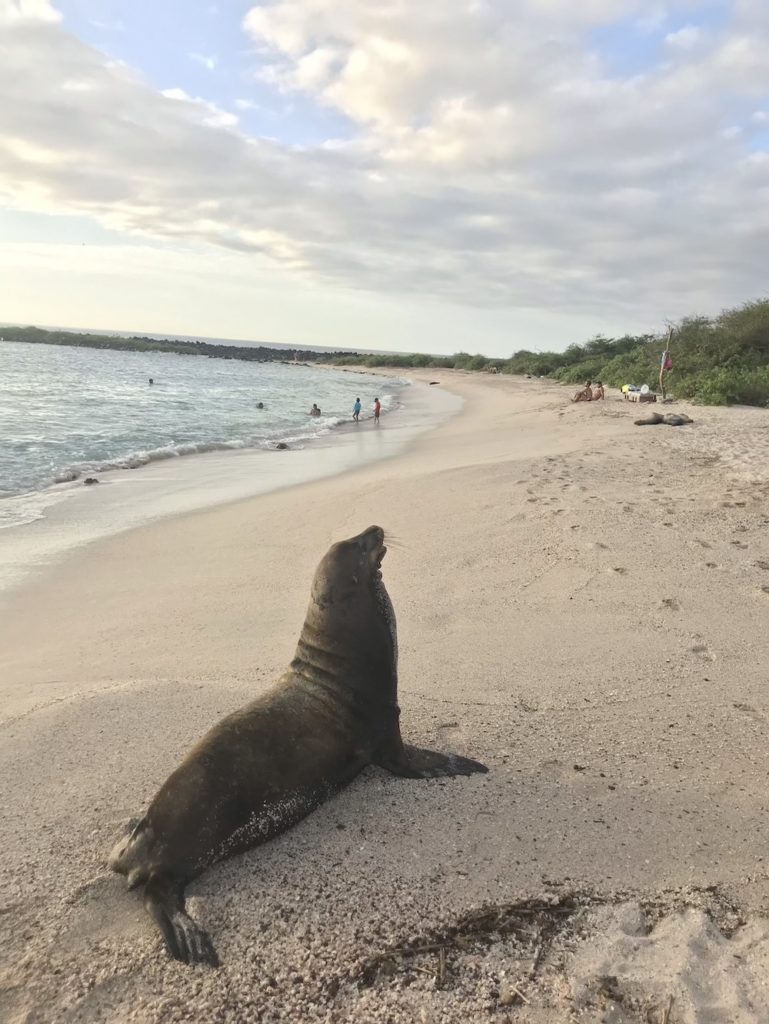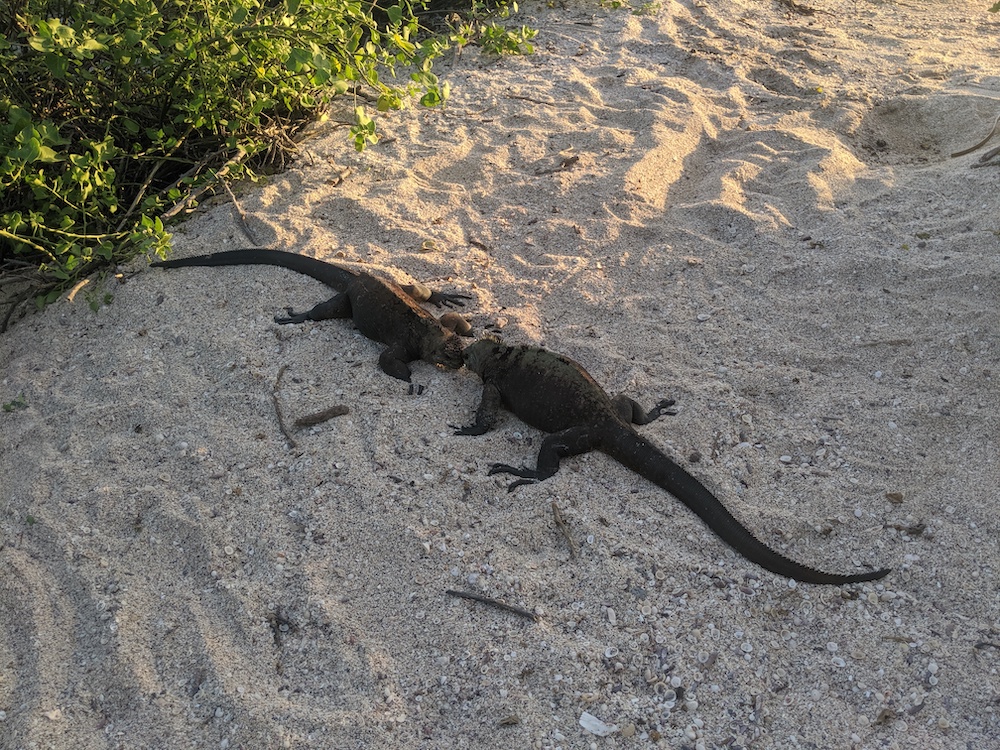 After a few days of sightseeing Aunt Beth, Vera and Ben opted to tour some more of San Chrisobal (the inland region) while Renee, Elouise and I sailed about 40 nm to the most populated island of Santa Cruz.
In a couple days Elouise and Beth would be flying home and we wanted some time to see another island. We didn't realize it till later, but their flight was actually from San Chrisobal, not Santa Cruz, whoops! When it was time to fly home, they had to take a 'ferry' back to San Christobal. The ferry system is one that I'm sure will change in the next 10 years. For now, ferries are 5 to 20 person tour operator boats. Depending on how many people want to go, the boats are loaded up with people and a they motor their way across the sea to the other island.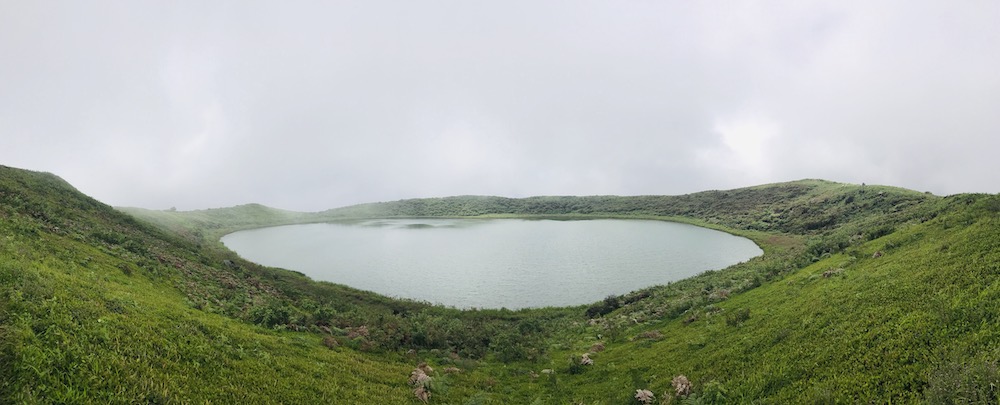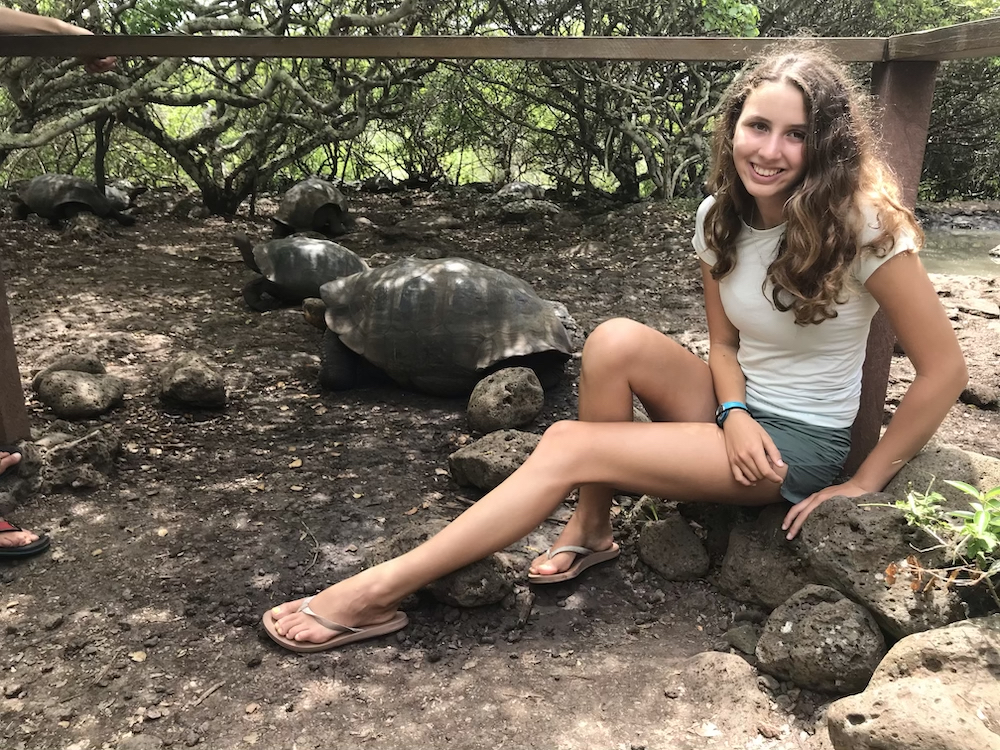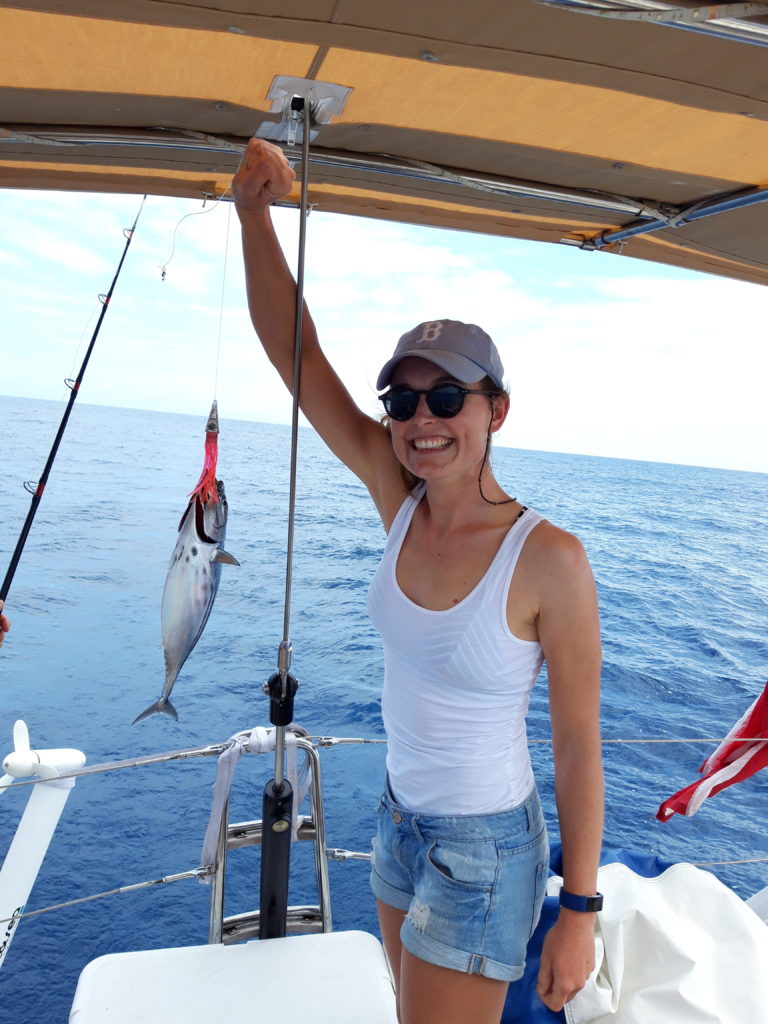 The Santa Cruz anchorage was busy. It is the main port that people board various cruise ships to tour the islands. The anchorage is exposed to the prevailing wind and currents making it rolly. The day after we arrived on Santa Cruz we toured the highlands with Eloise and Aunt Beth, then sadly it was time to bid them good-bye.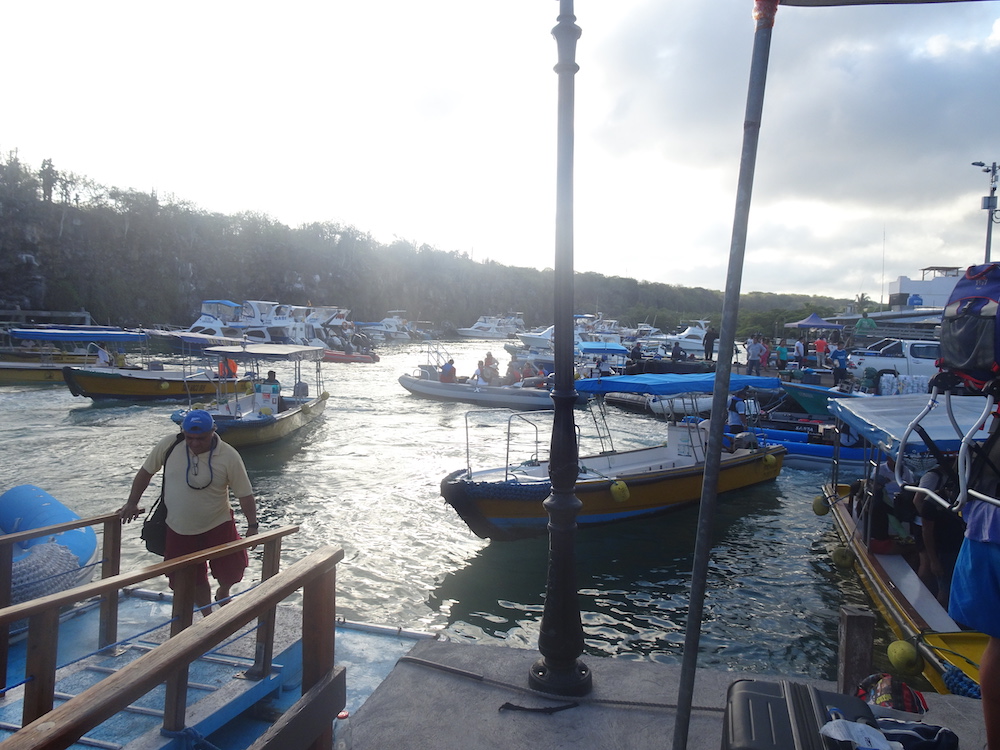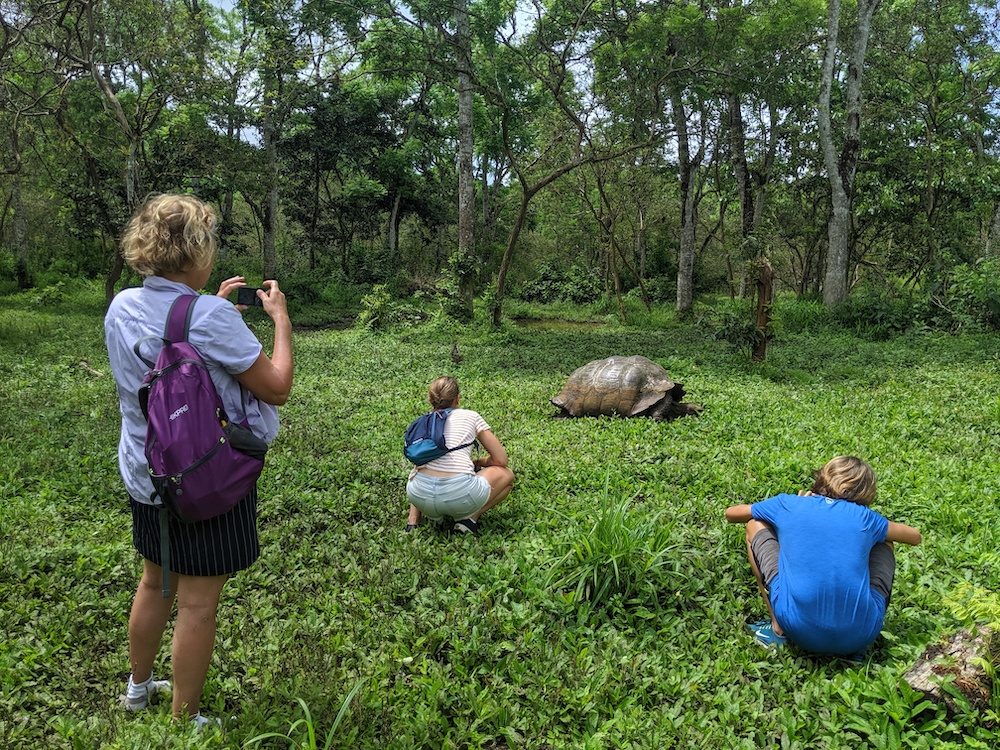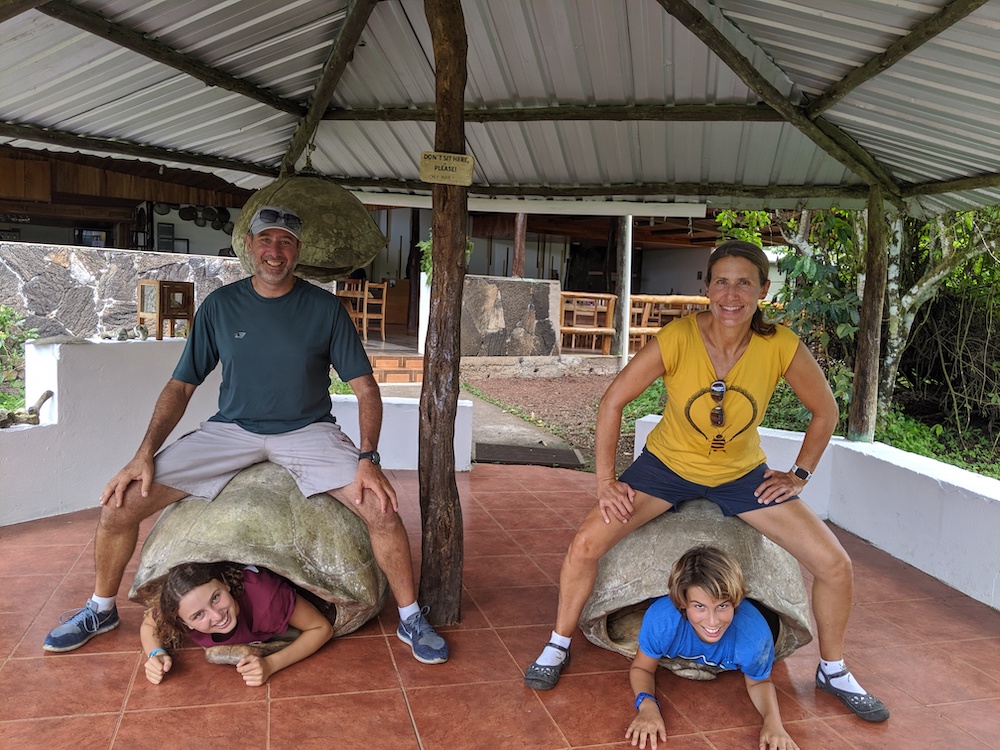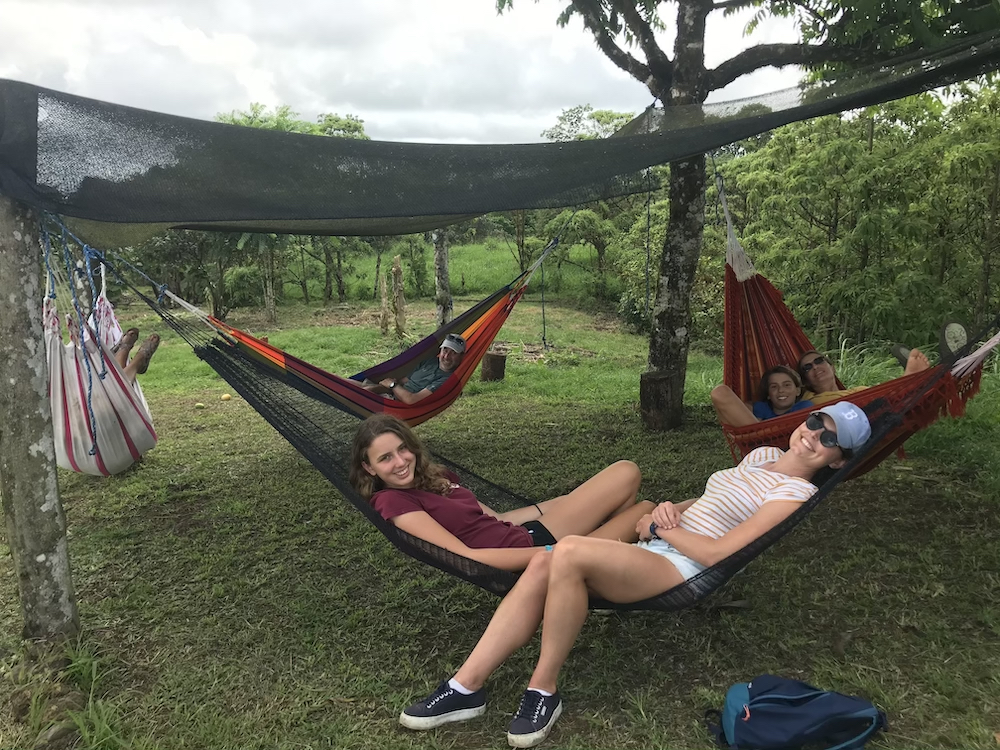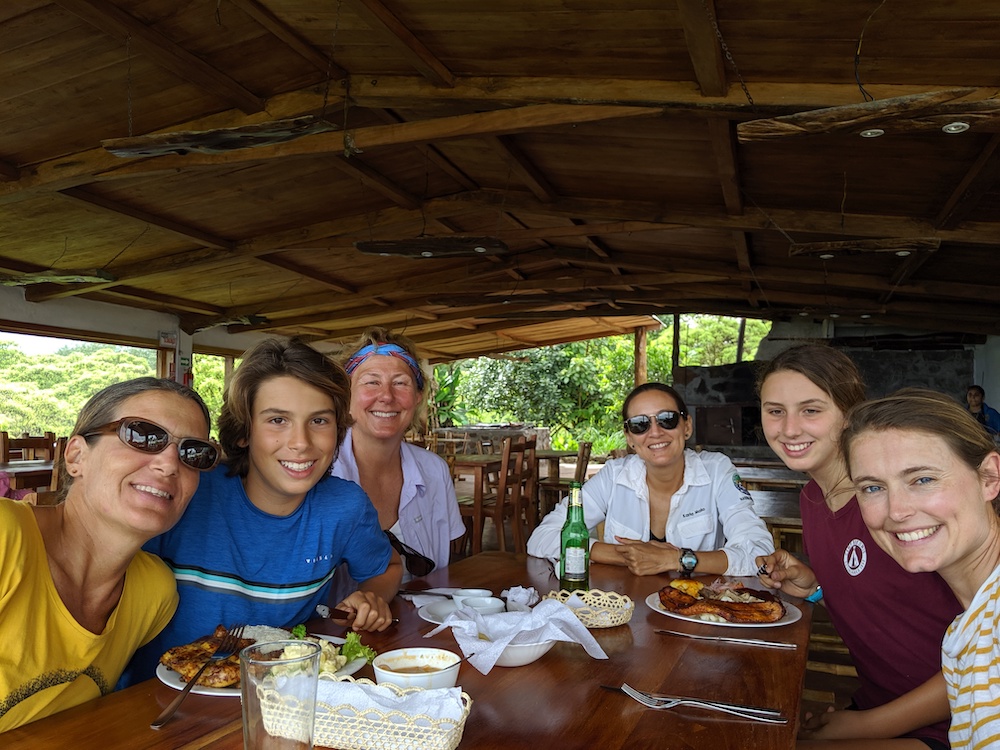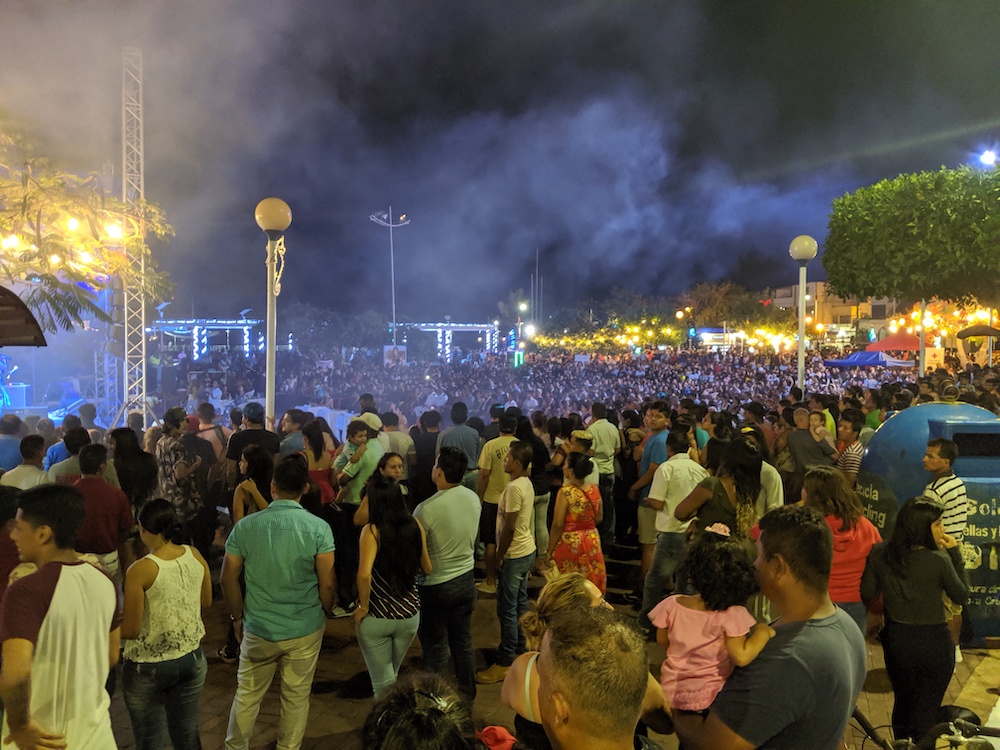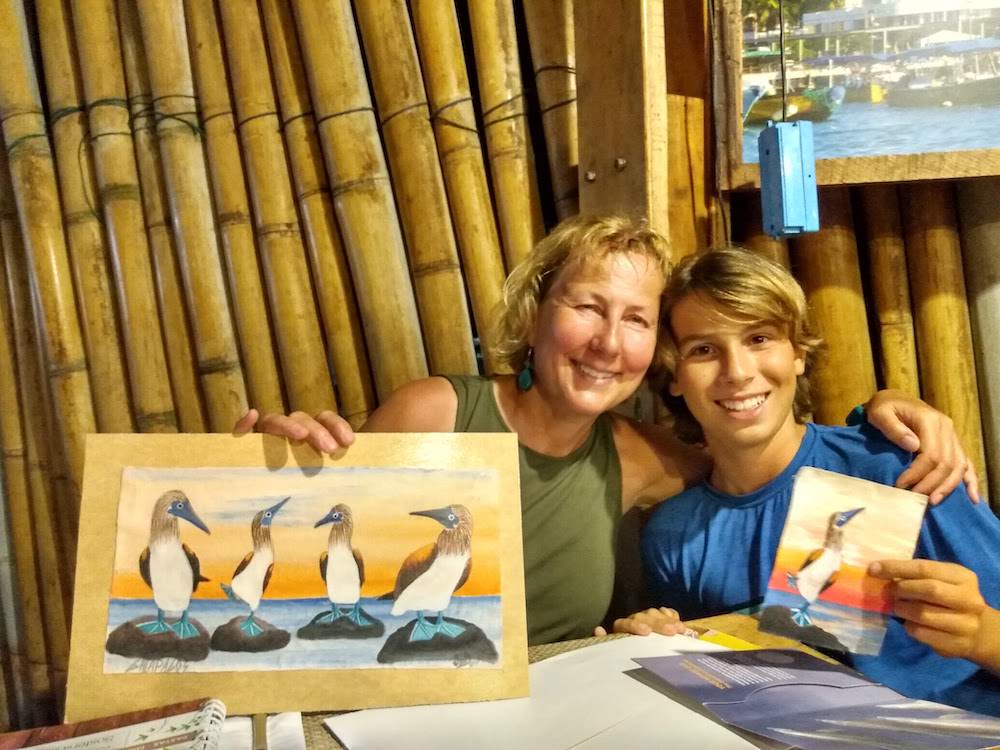 Next we continued to our Santa Cruz sightseeing while also getting ready for our upcoming passage. Mike O'Brien flew in mid week then later in the week David Kohn arrived. Both were flying in to join us for the passage to the Marquesas.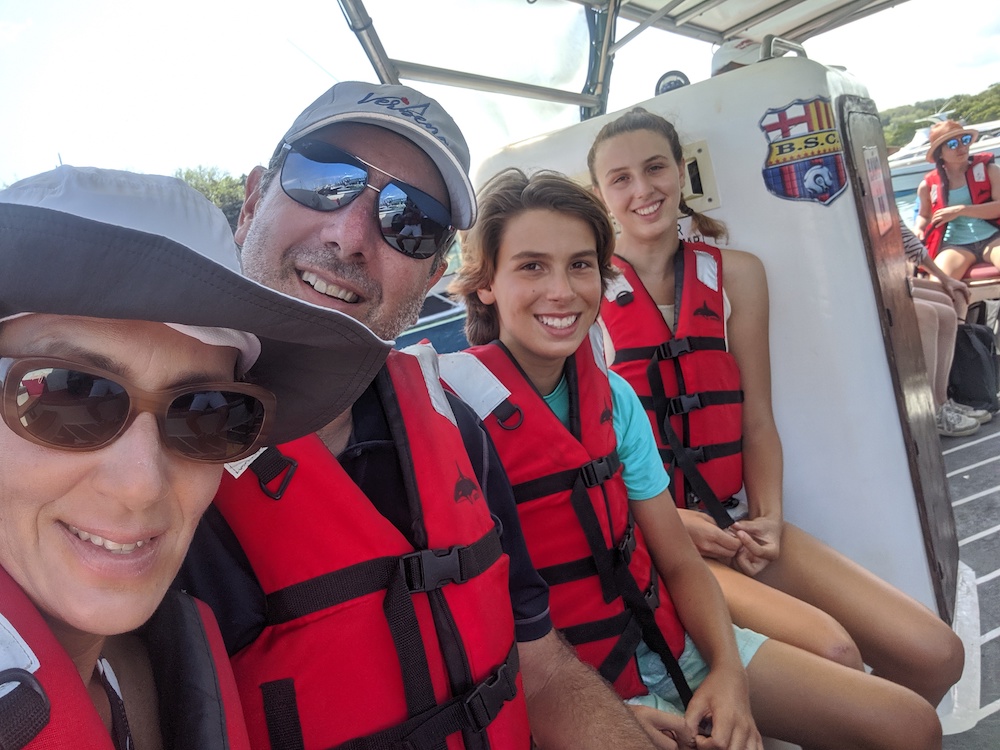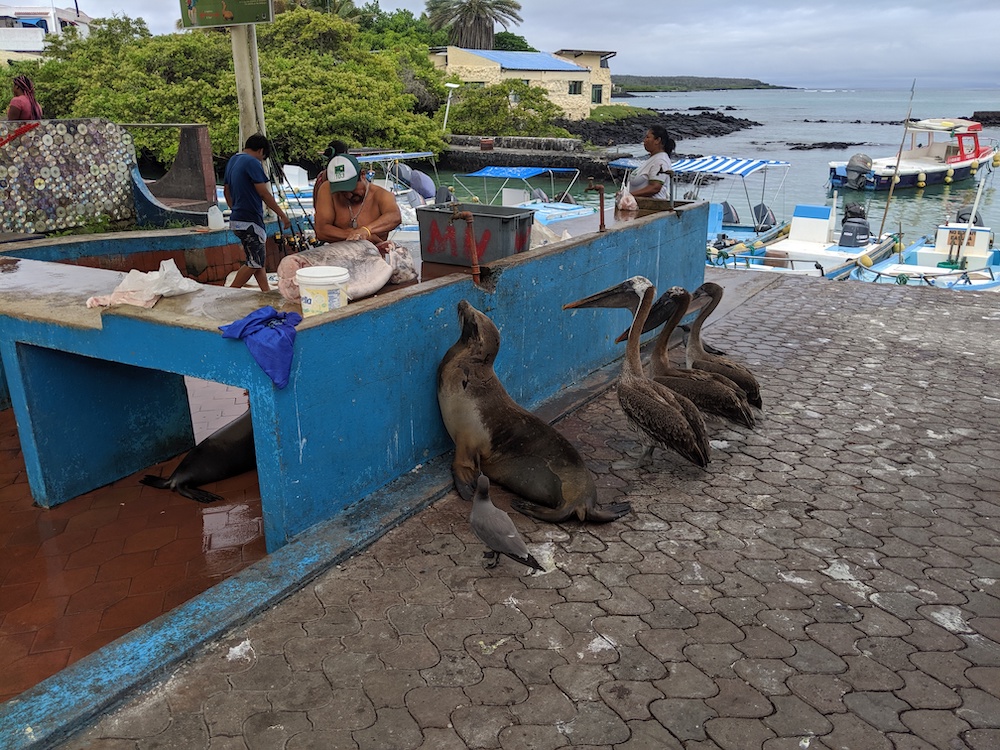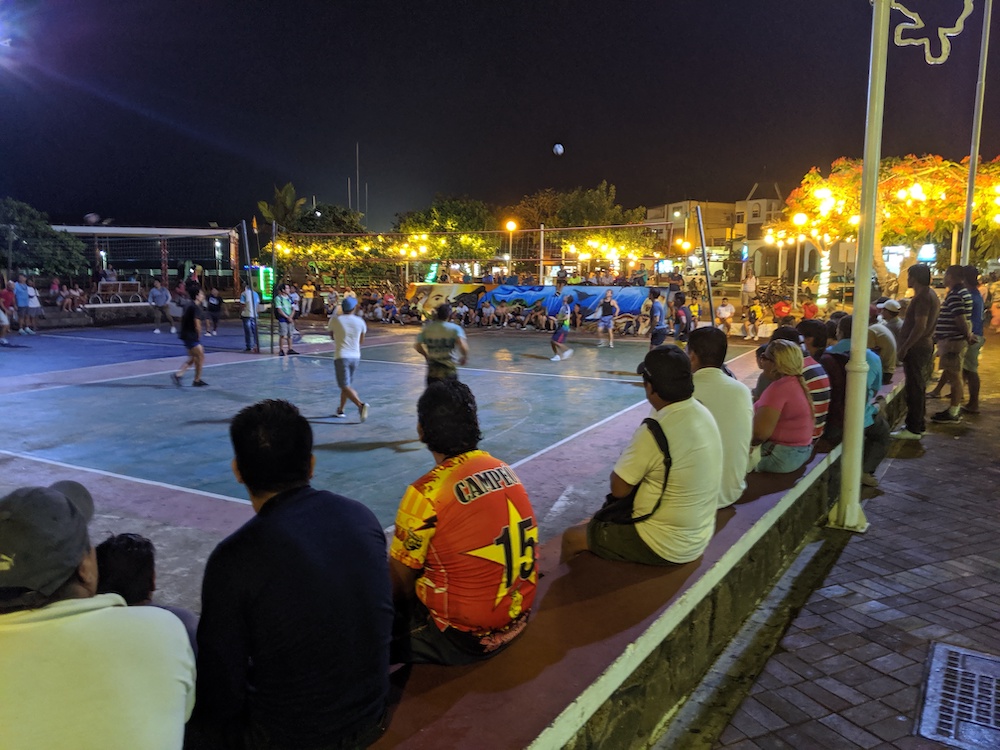 Mike didn't arrive empty handed. He came bringing a bag full of boat parts for our upcoming trip. With gear in hand we got to some key boat maintenance tasks, along with some more diving and sightseeing of course.
Unbeknown to us, somewhere in our sailing, a cotter pin locking a bottom nut of the vang pin came out. About half way between Panama and the Galapagos we noticed the pin had worked its way out of its bottom mast slot. Once this happened, the lifting pressure on the vang bent the pin. We were lucky to discover this and remove the vang without doing any damage, except we now needed a new pin. Thank X-Yachts for getting one to Mike in time for him to meet us.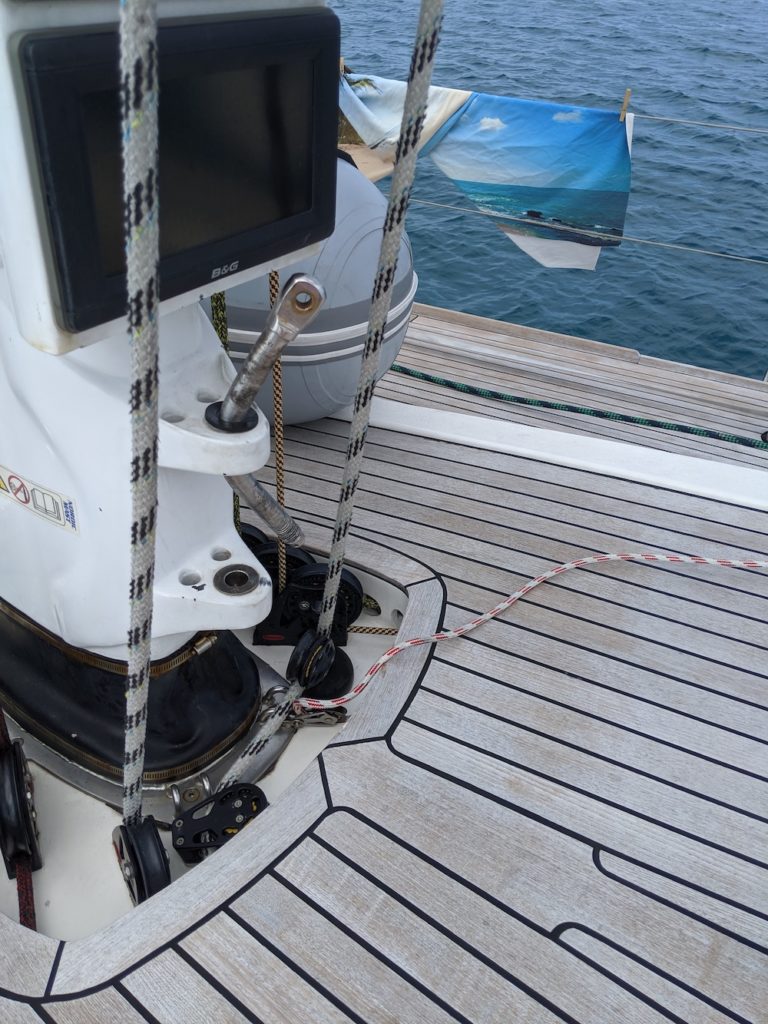 Our jib sail had also developed a few wear points, mostly on the luff. The sail 'loft' we found was unconventional, but did very nice work.
Sail repair shop

And the sail repair loft (also the local soccer field)
We were in the Galapagos during school vacation week back in the US and our friend Ryan Mack from Boston was vacationing on a National Geographic ship with his family. We met up on Verbena and then Ryan was able to have us as a guest aboard the NatGeo ship for dinner. It was a real treat, thanks Ryan!
Ryan and his Ronan on Verbena

Ronan and Ben getting in a quick chess game

Dinner on the NatGeo ship
After about a week in Santa Cruz we had done a good deal of sightseeing, completed our necessary boat repairs and provisioned for our upcoming passage to the Marquesas. Next, Dave Kohn arrived to complete our Pacific passage crew roster. Dave onboard, we set sail for Isabella. We would spend a few days checking out one more Galapagos island before heading off on the long passage to the Marquesas.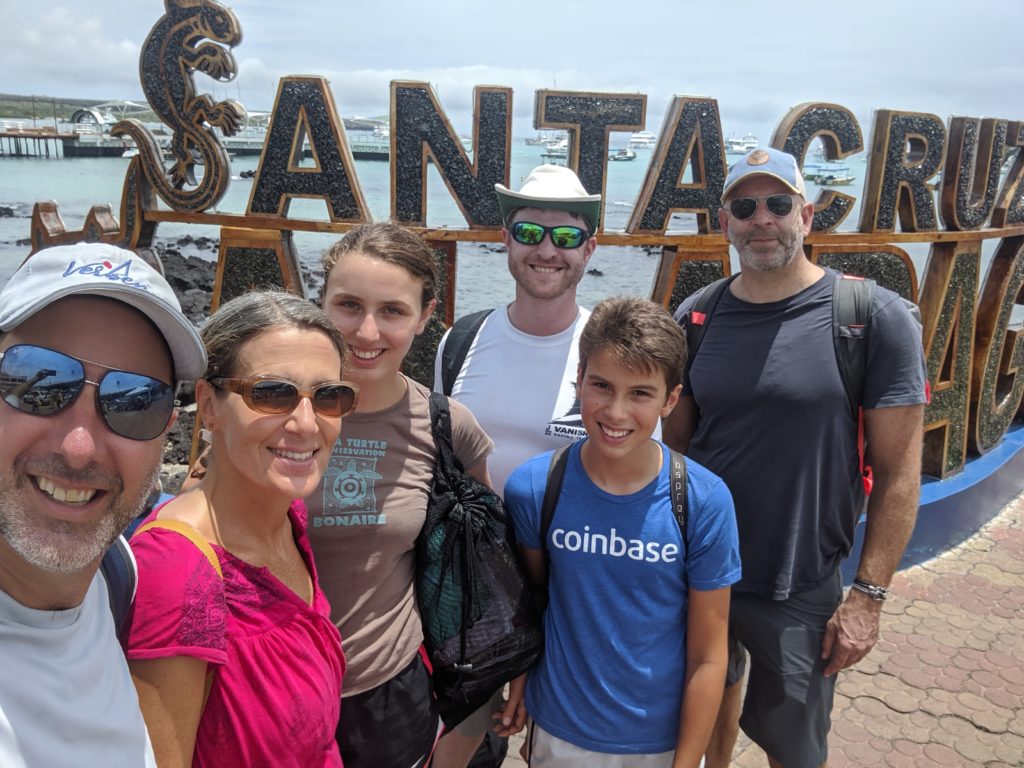 We arrived in Isabella after dark and anchored out of the inner harbor. Hungry, we found a water taxi to take us to land for some dinner. The next morning we moved into the inner harbor and a much less rolly anchorage. After the rolliness of the Santa Cruz anchorage it was a pleasure to have the boat flat at anchor for a change.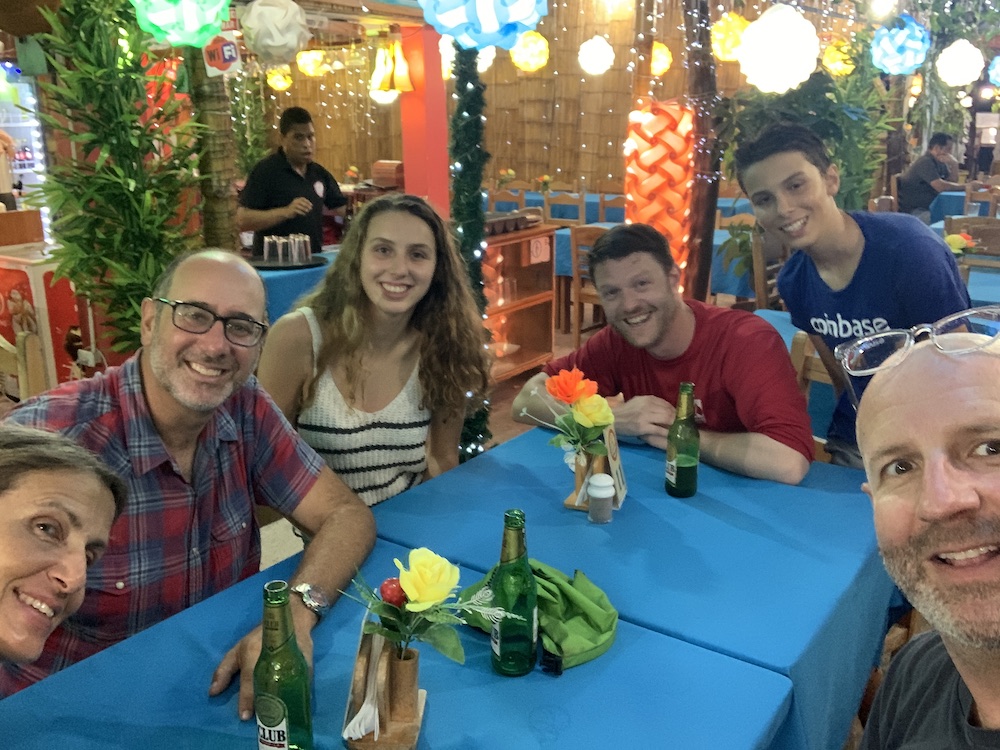 A short bike ride from the town was a nicely put together park. On the way to the park you pass by beaches where many locals are swimming and surfing the long rolling surf. In the park, you can walk or bike a main path and then wonder off to short excursions all along the way. The main path climbing up into the hills with nice views of the surrounding landscape.