While Bill was away in Denmark, the kids were at sleep away camp in New Hampshire for 2 weeks. I was wrapping up things in my office and cleaning out the house from top to bottom. We rented out our house furnished while we are away. The renters had a few specific items they wanted moved but otherwise seemed pretty flexible.
So basically I did a lot of closet cleaning while everyone was away. There were probably 10 contractor's bags of donations, plus several of recycled paper and trash, taken out of the house. (If nothing else comes from this trip, at least I will have clean closets;) It's unlikely I would have otherwise spent beautiful weekend summer days going through closets and accumulated clutter.
I had envisioned going to the pool a bit and maybe concerts with friends during my solo time. Turns out cleaning out closets takes a really long time. (I did have a few fun evenings of hanging out on the balcony at my house, listening to music or playing pool, with Whitney and Lisa:)
Best find in my clutter cleaning was note from my niece Grace to my son Ben. We lost my niece Grace to complications from leukemia in 2014 when she was 14 years old. The note was both heartbreaking and inspiring, but definitely something to cherish. An unexpected message from Grace at this transitional moment in our lives. In typical Grace style, her message was completely present and full of love and optimism.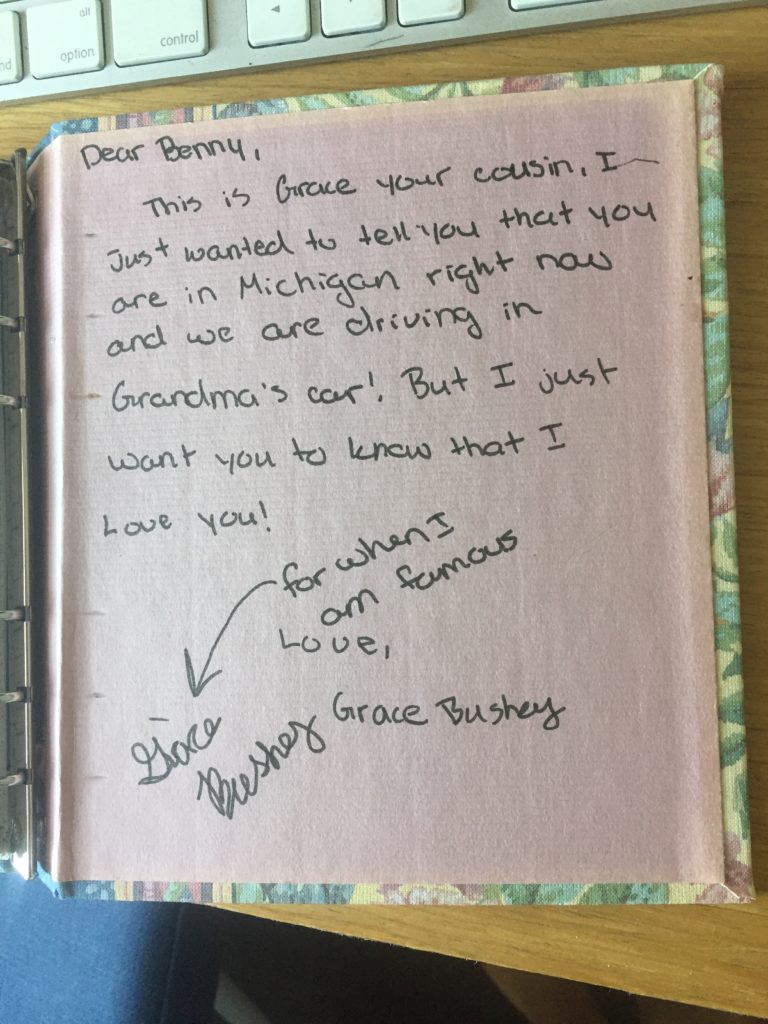 I have to say the note gave me pause to think about children and health and safety. But I ended up thinking that life is so fragile and you need to live every day to the fullest. Thanks for the note Grace, love you!
"Seas" the day!